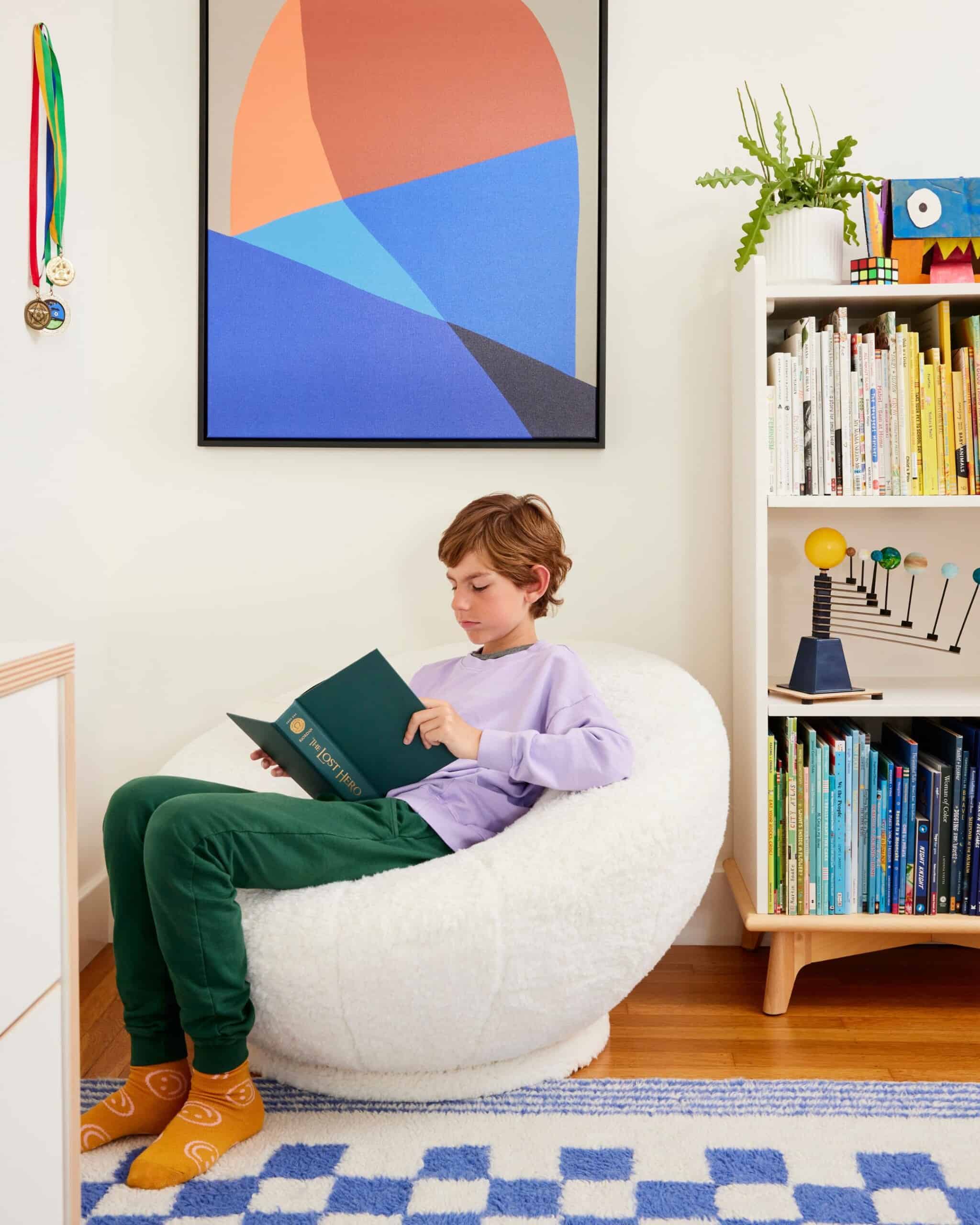 Mother Stories
Behind The Scenes Of Our West Elm Kids x MOTHER Mag Collab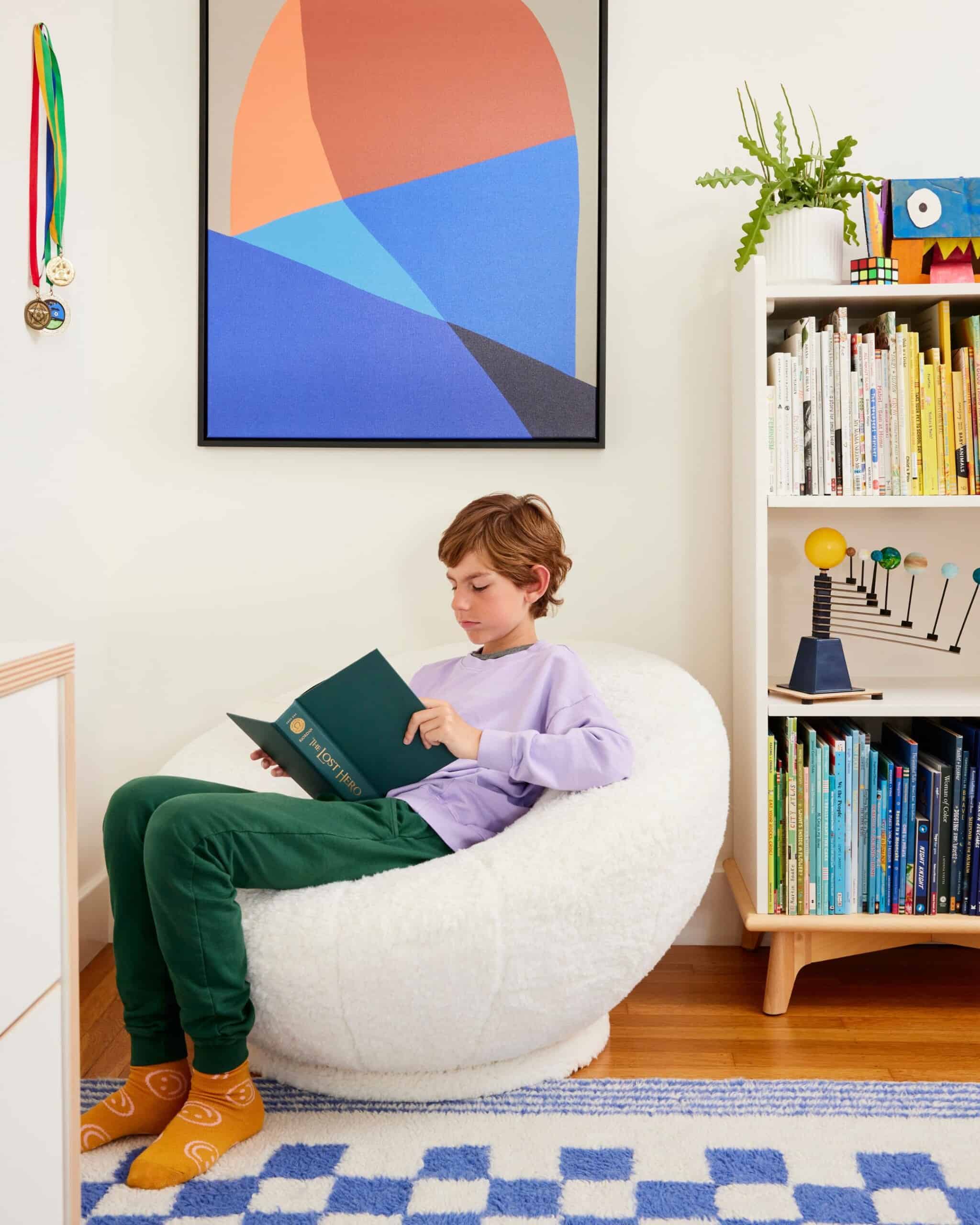 Written byWest Elm Kids
Photography byMaria Del Rio
Jul 12, 2023
Back to story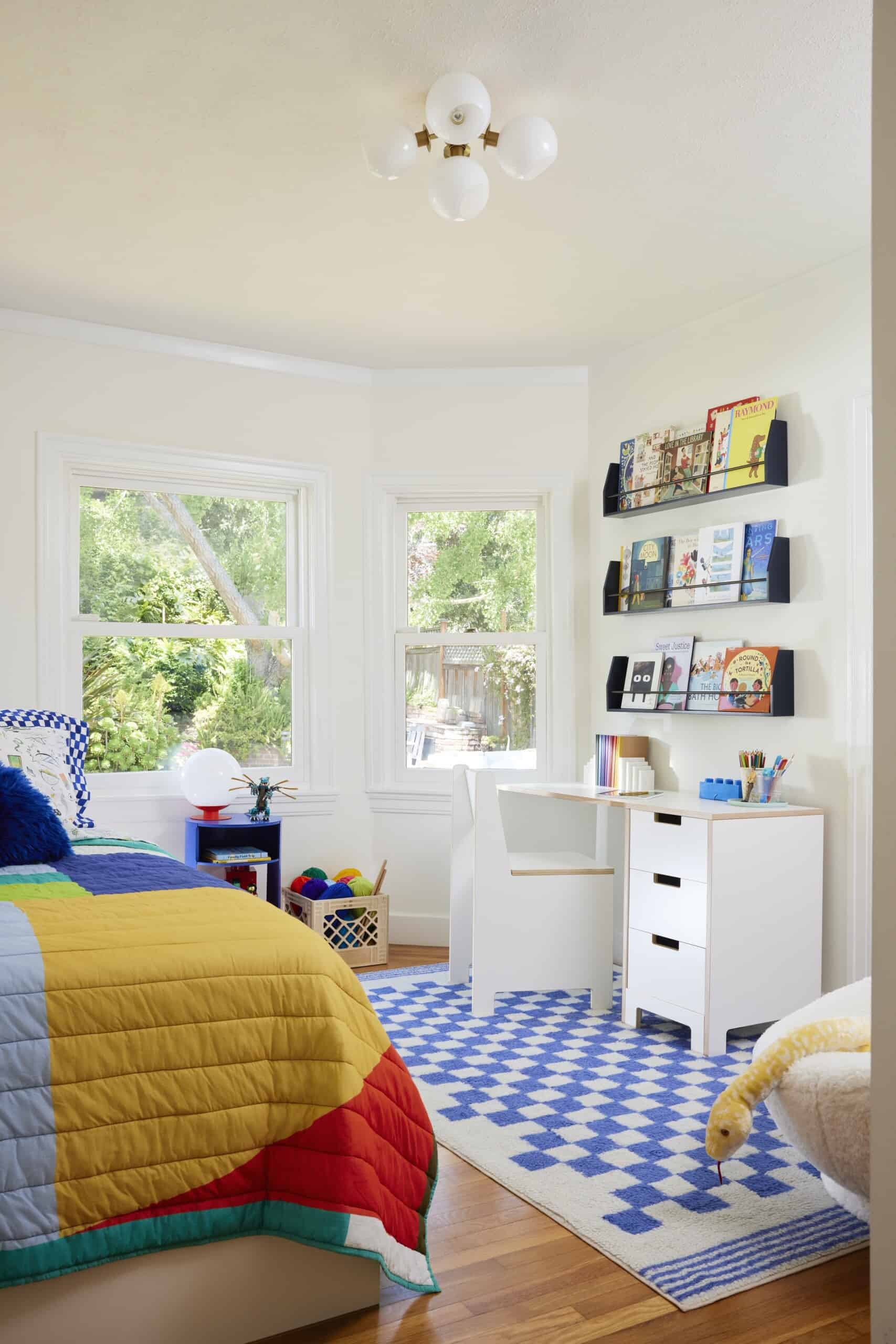 Photographed by Maria Del Rio
1 / 13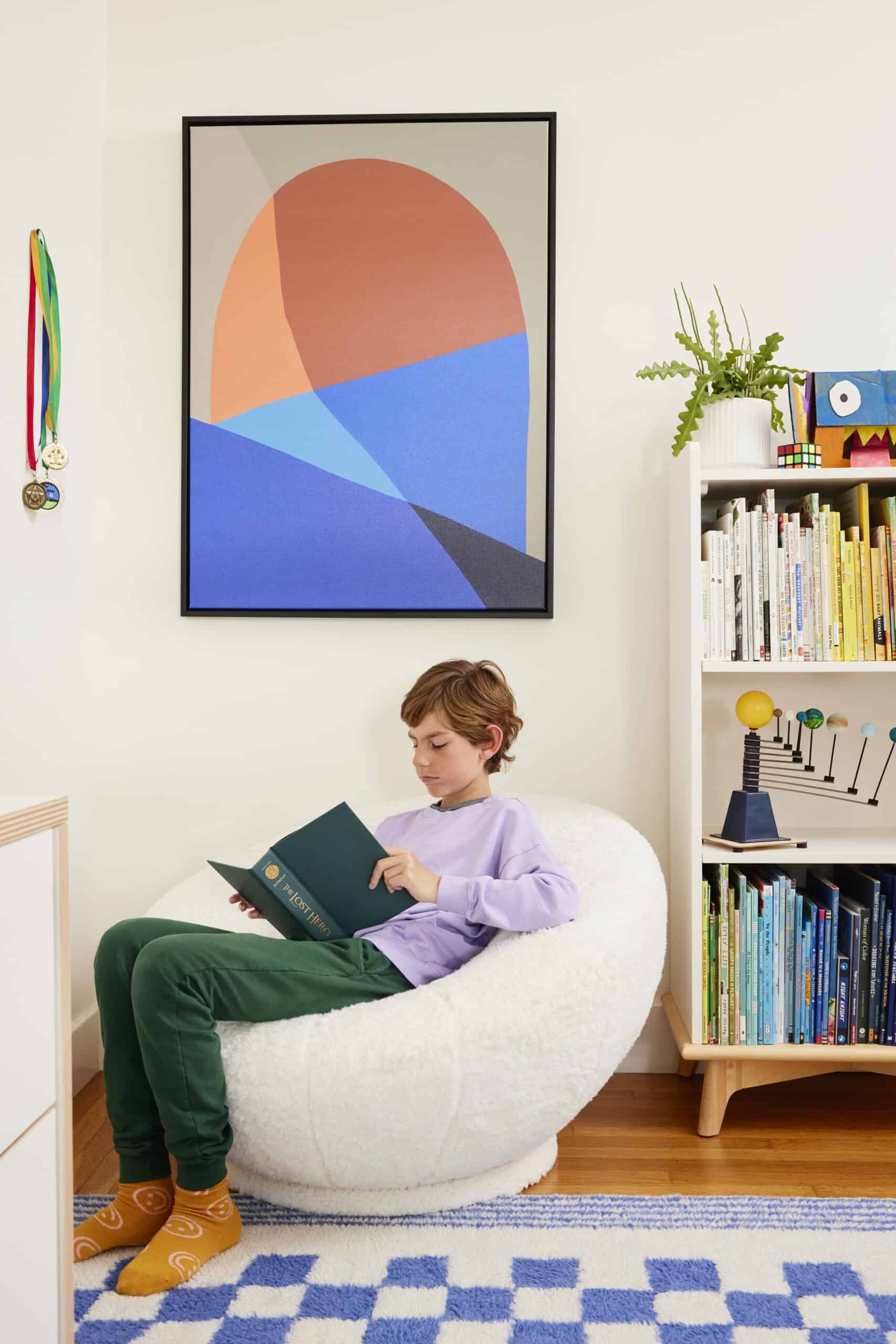 Photographed by Maria Del Rio
2 / 13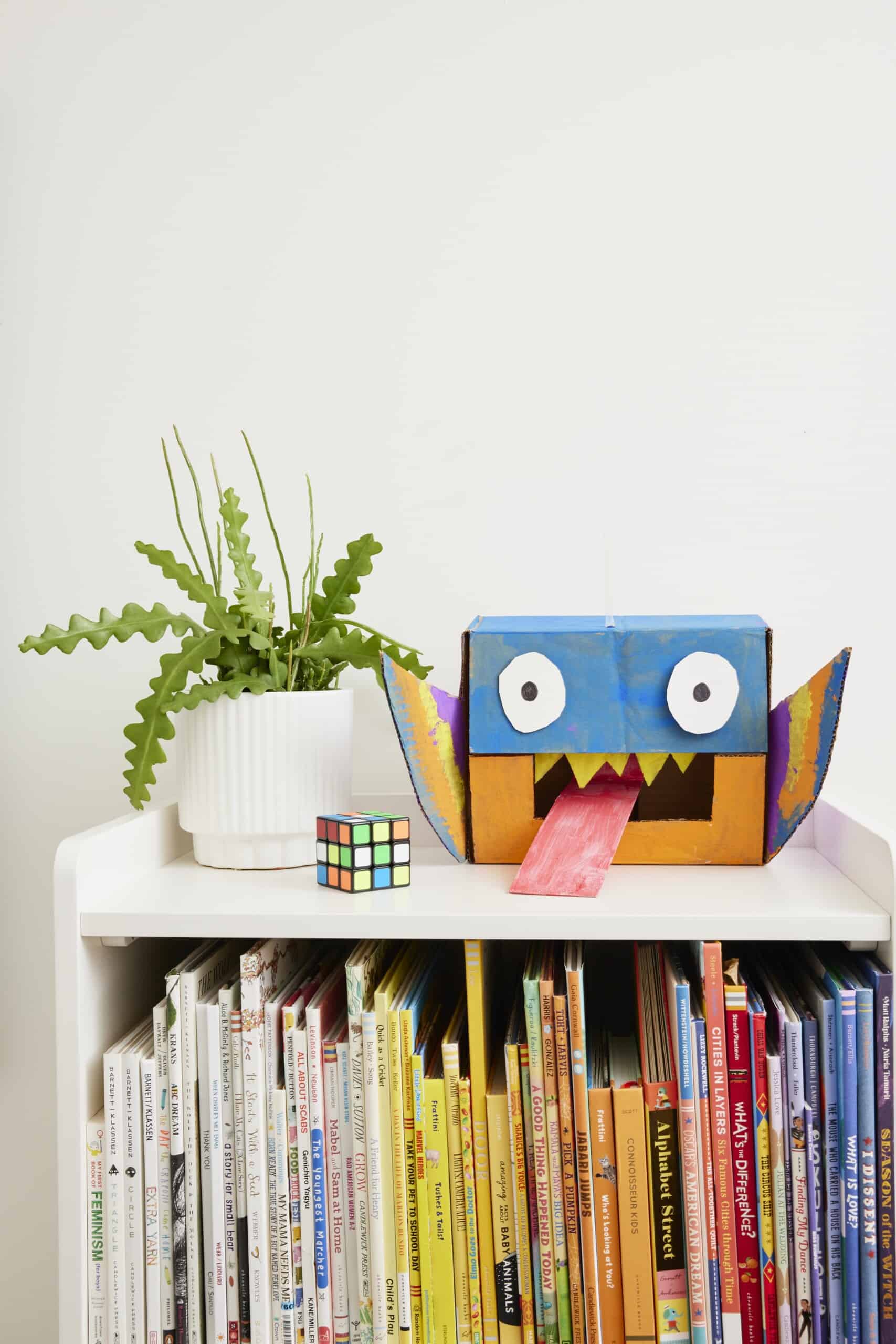 Photographed by Maria Del Rio
3 / 13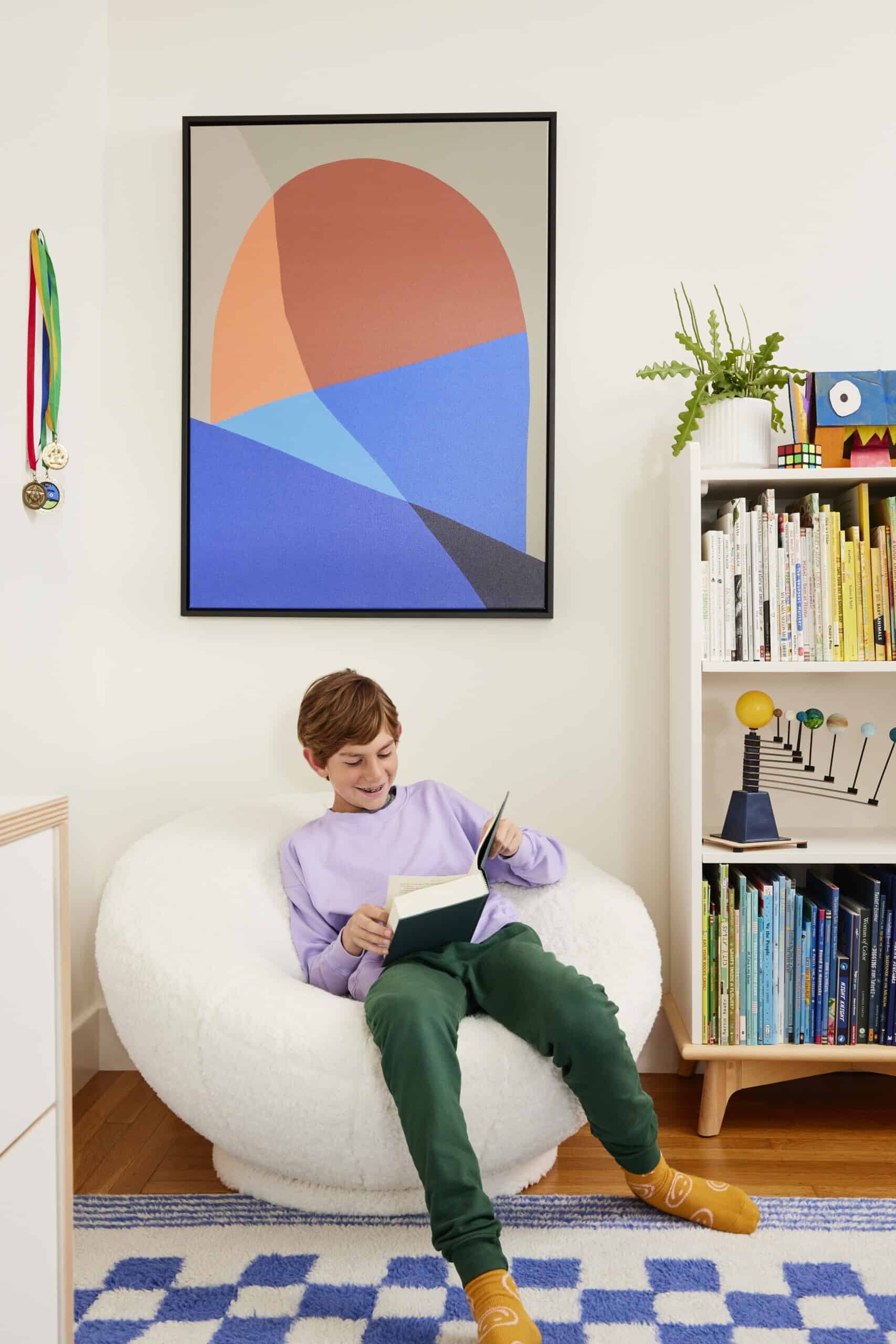 Photographed by Maria Del Rio
4 / 13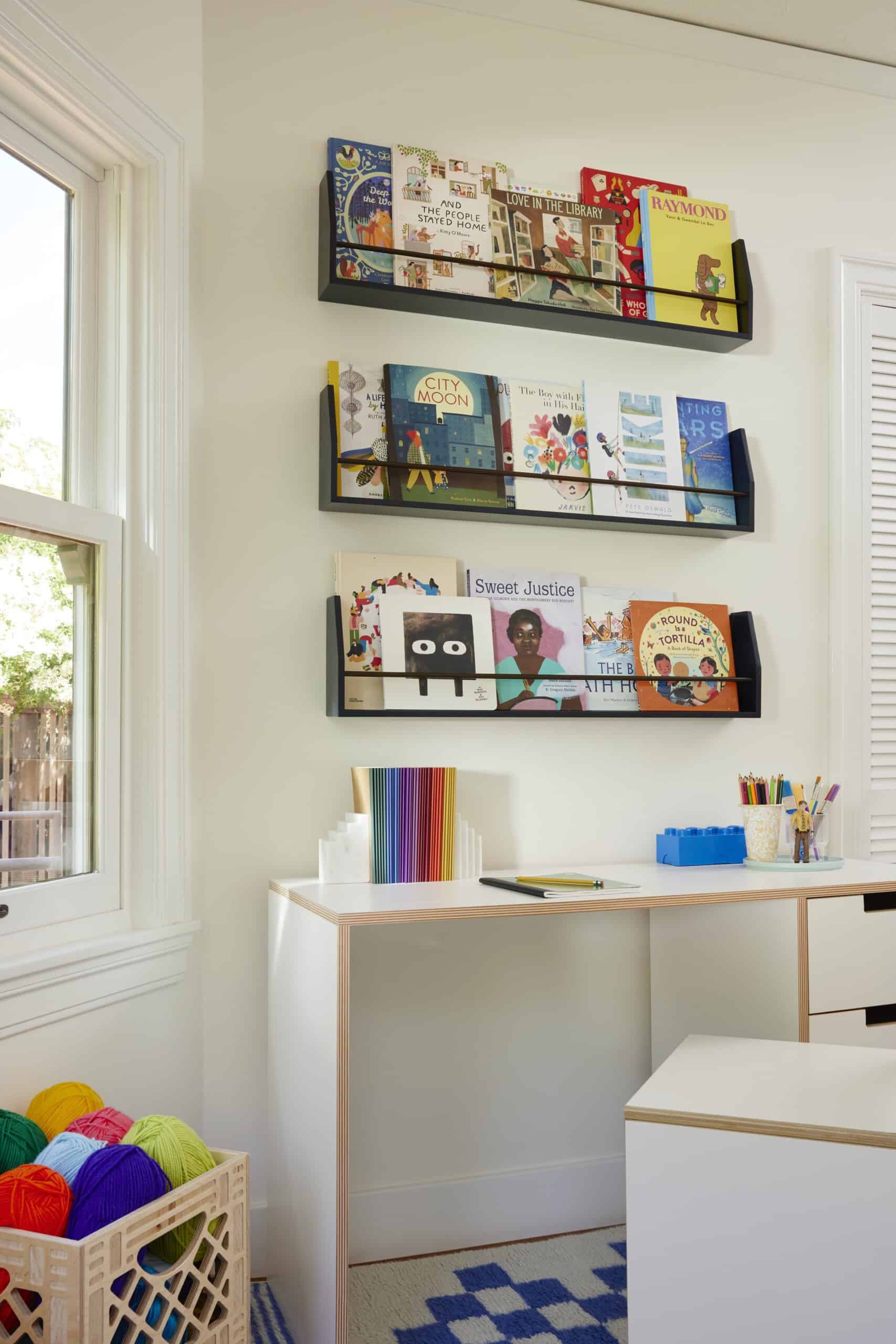 Photographed by Maria Del Rio
5 / 13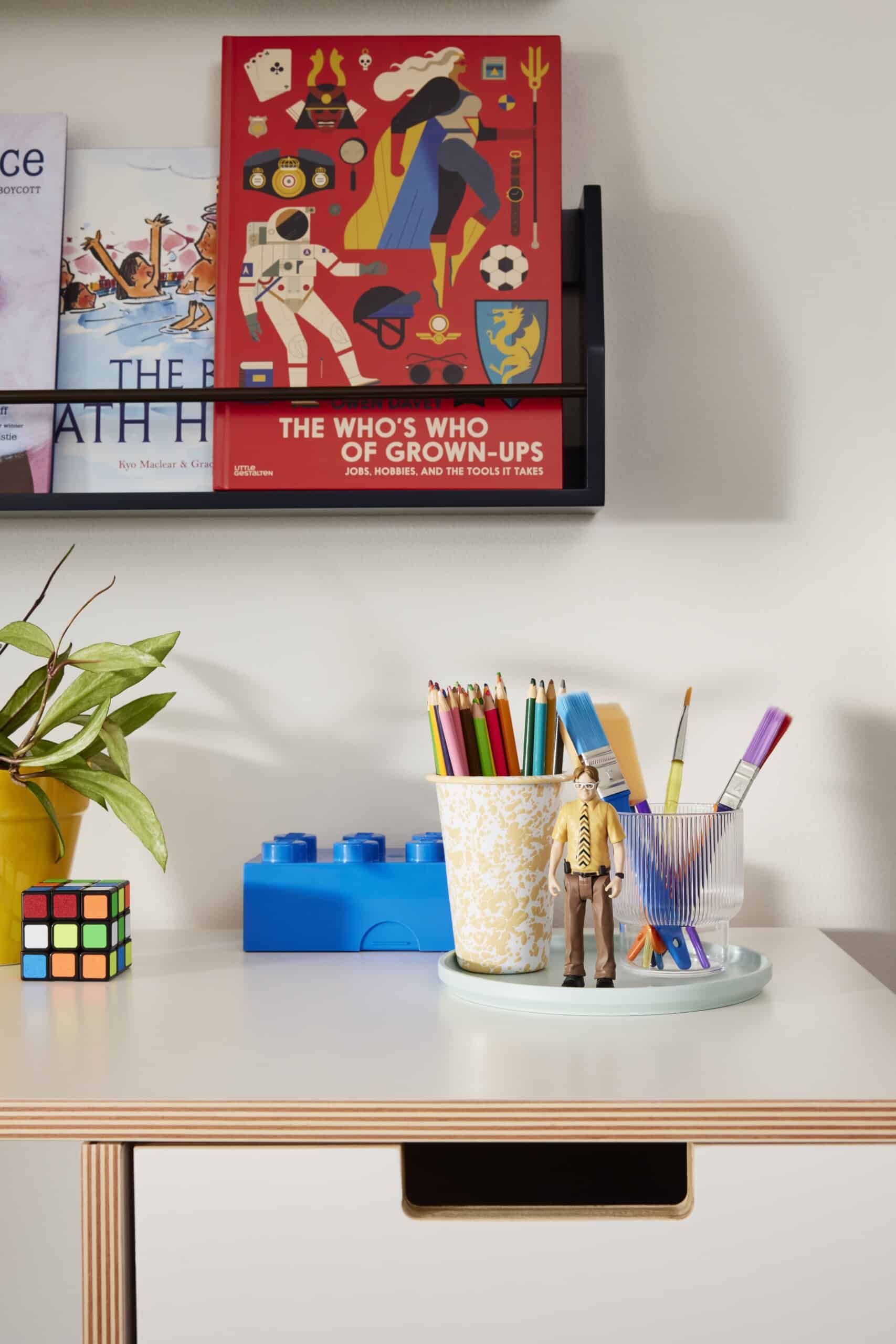 Photographed by Maria Del Rio
6 / 13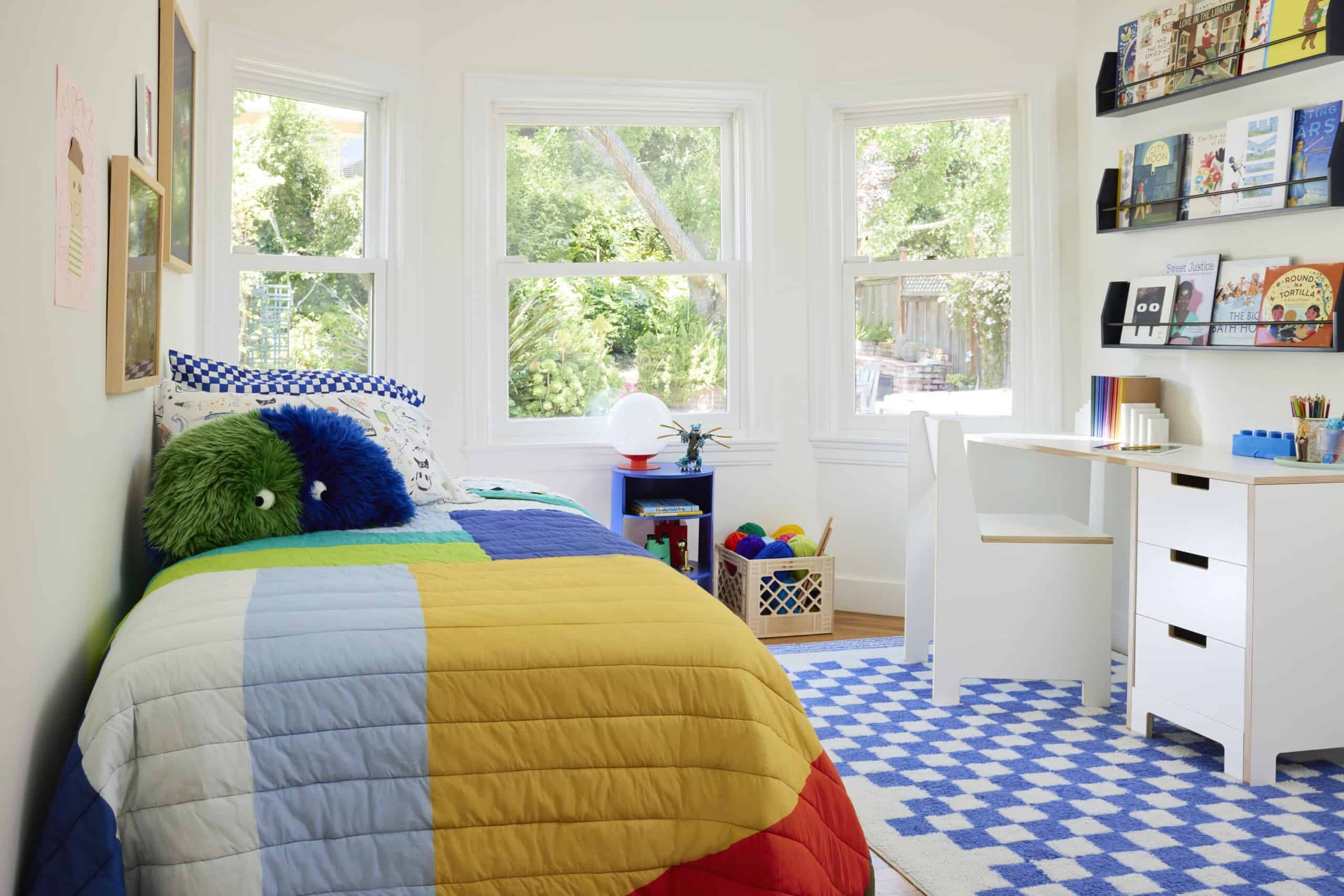 Photographed by Maria Del Rio
7 / 13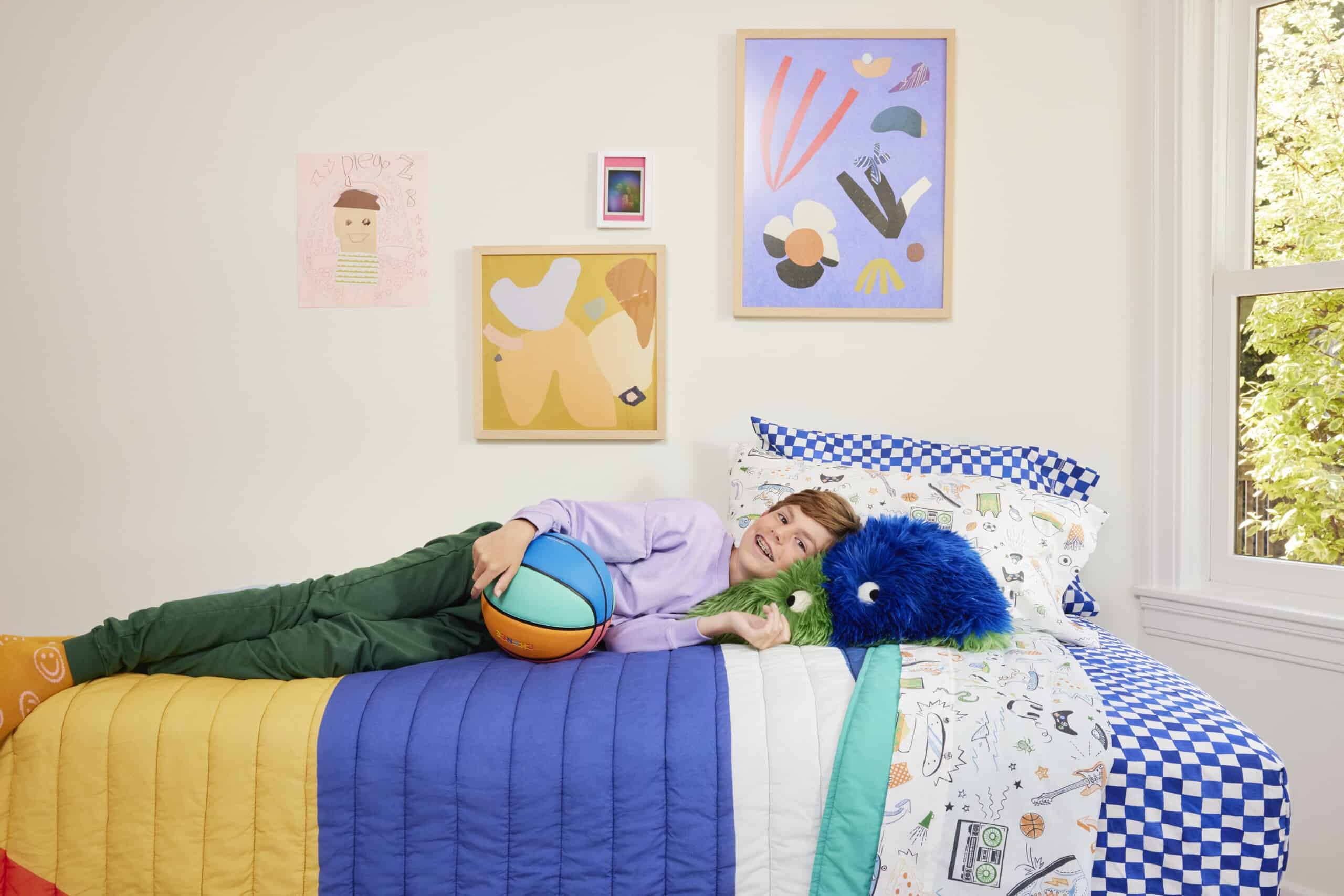 Photographed by Maria Del Rio
8 / 13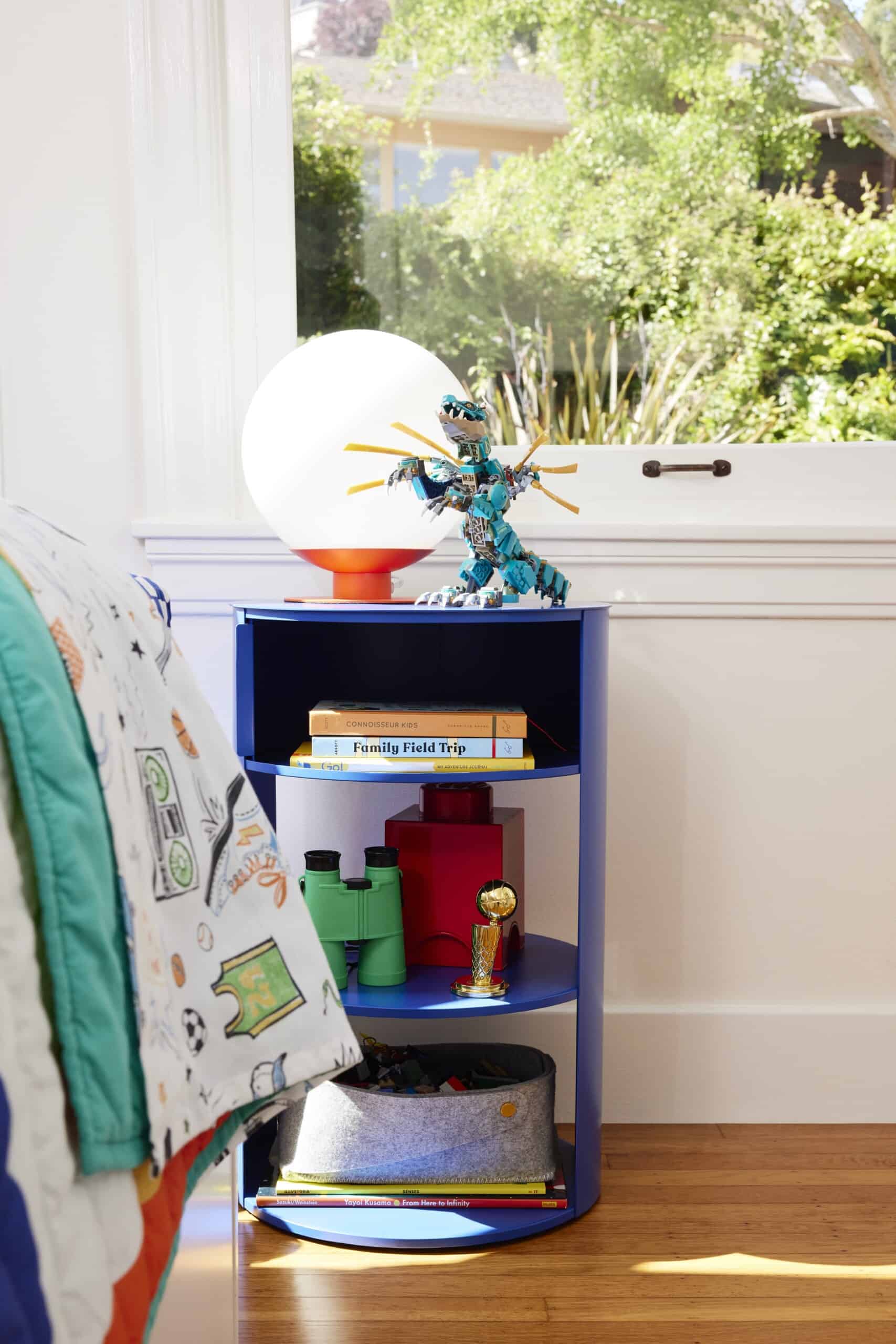 Photographed by Maria Del Rio
9 / 13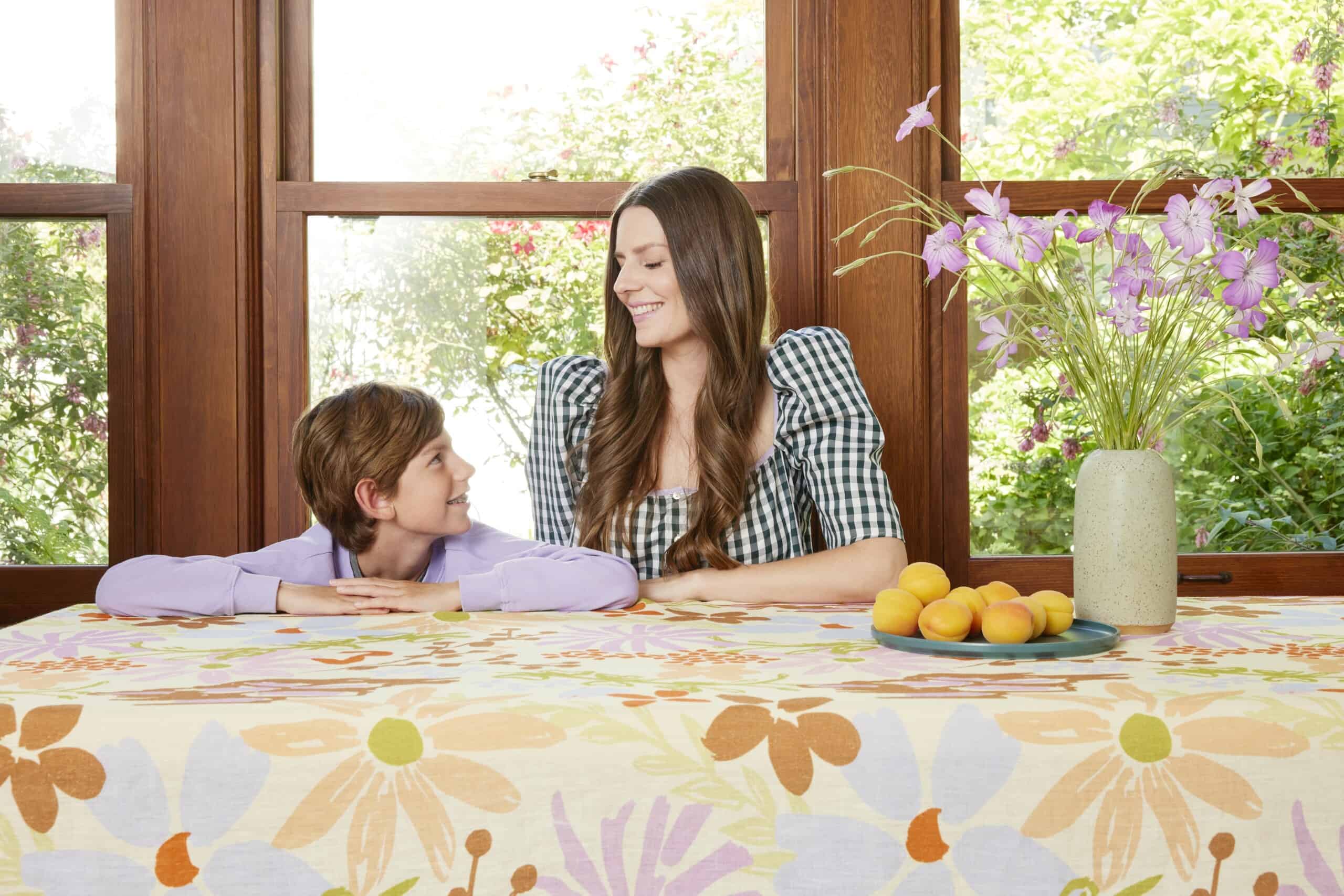 Photographed by Maria Del Rio
10 / 13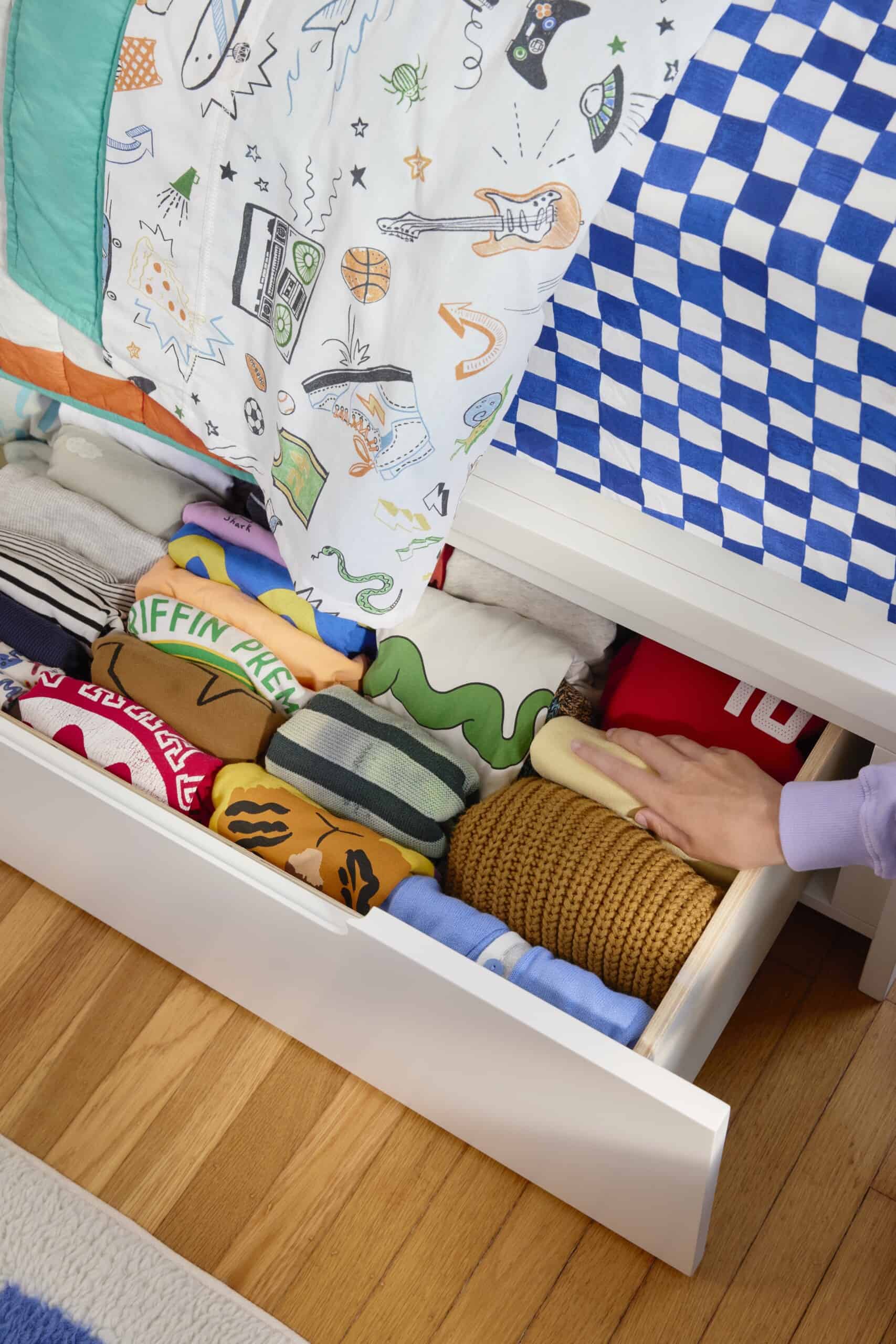 Photographed by Maria Del Rio
11 / 13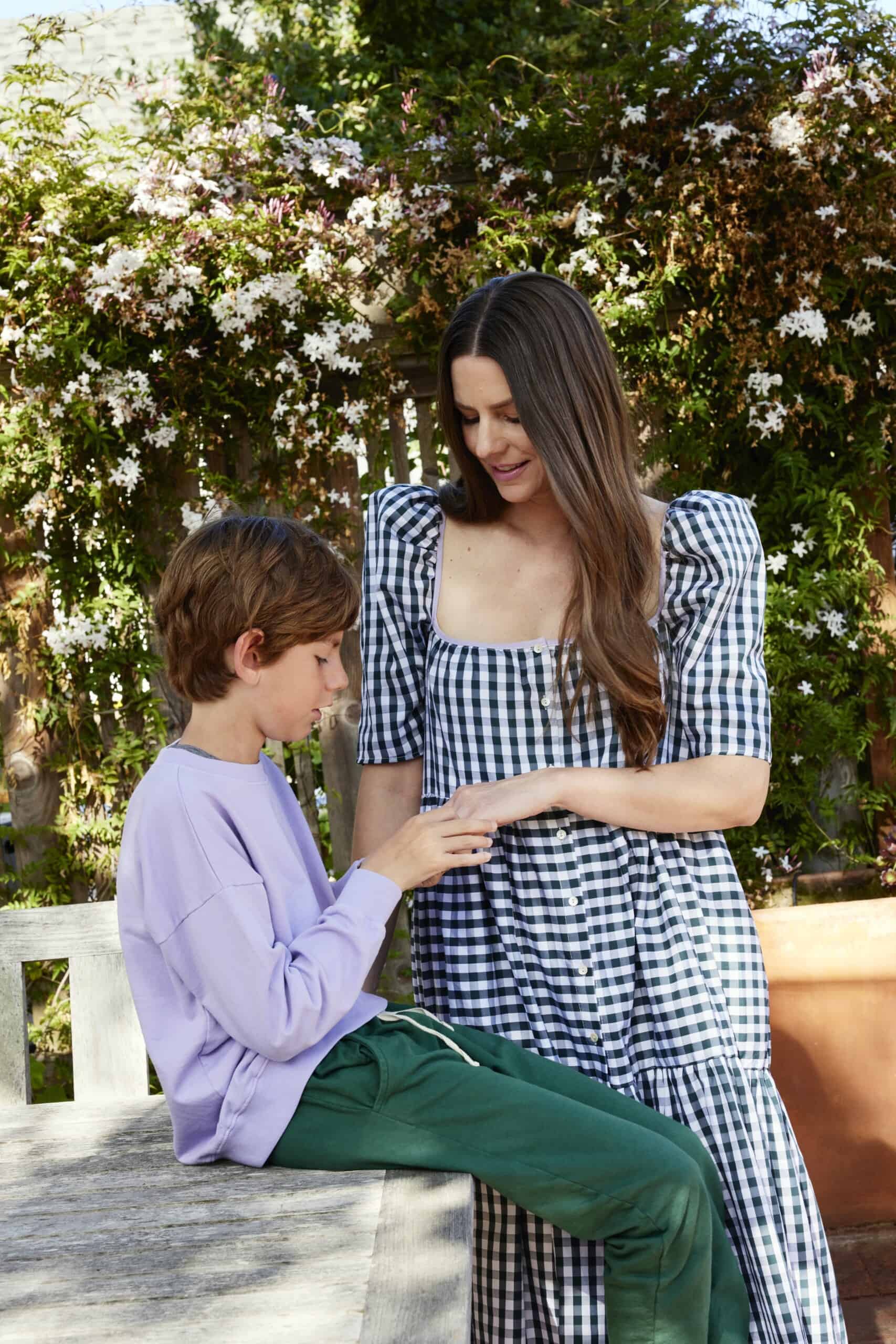 Photographed by Maria Del Rio
12 / 13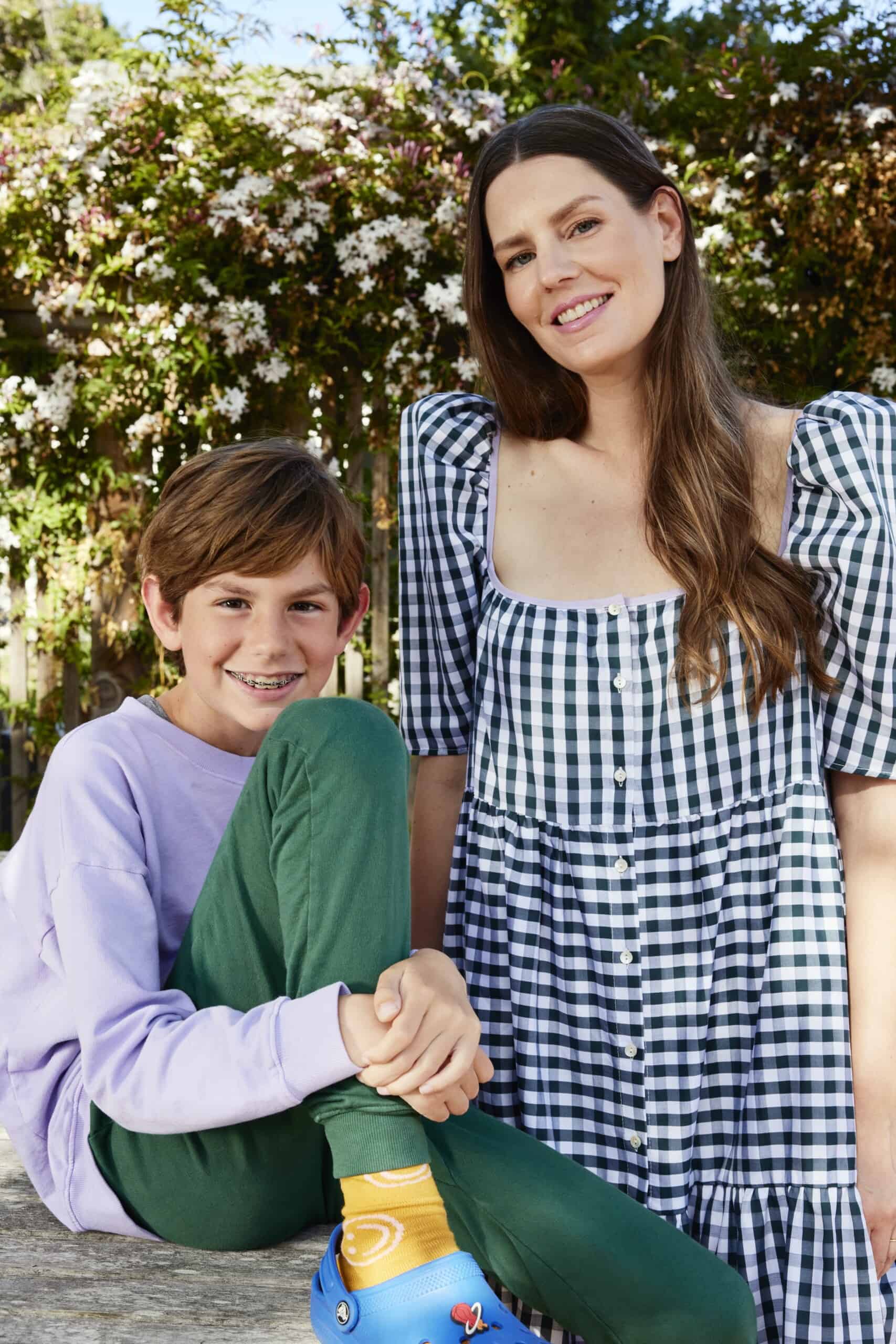 Photographed by Maria Del Rio
13/13
When Diego turned 10-years-old,West Elm Kidshelped transform his petite, 100-square-foot bedroom into a proper "big boy" space.
Once double-digits start appearing on the birthday cake, it's time to buckle up and get ready for the tween years. Which is precisely where MOTHER editorKatie Hintz-Zambranofound herself when her son Diego turned the big 1-0 earlier this spring.
To help usher in this new era (in a new home), the Bay Area resident partnered withWest Elm Kidsto create a "big kid" space reflective of all of Diego's interests—sports, gaming, reading, knitting, and more!
"His previous room still had a few holdover items from his baby days, and it felt like the right time to update it with a more mature look," explains Katie. "We also wanted to maximize every corner to be functional."
In a space that's just a little over 100-square-feet—and with one wall dominated by an angled bay window—a few design challenges existed. But with some crafty solutions (including adaybed with lots of storageunderneath), we were able to create a colorful and vibrant space full of personality.
Check it out in the images and Q&A with Katie below!
Styling byCatherine Dash
Hair and Makeup byKatie Nash
Clothing byLes Gamins(Diego) andLa Réunion(Katie)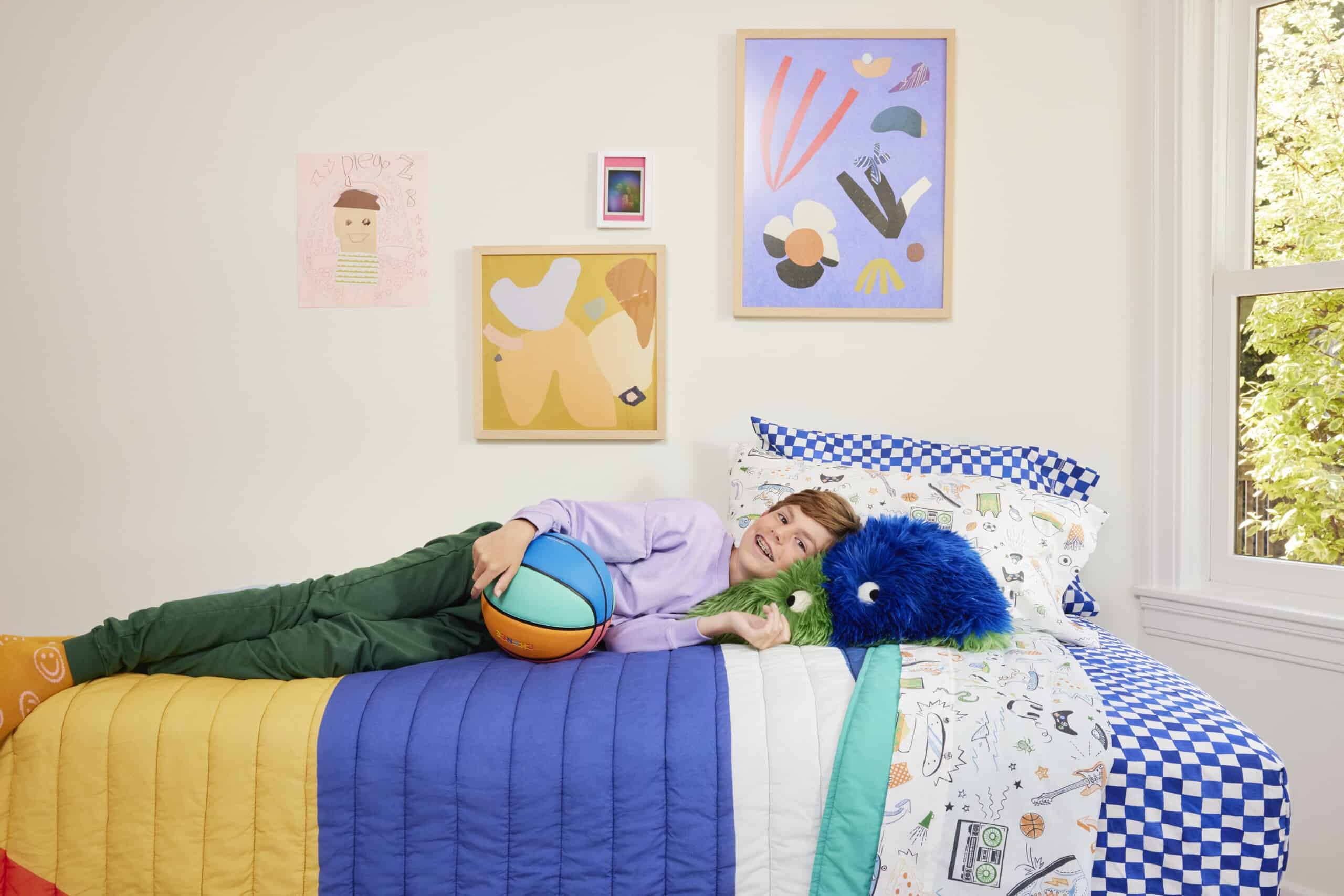 Describe Diego's space before the makeover.
"Diego's room was very simple before—a bed, a huge bookcase with books and LEGOS that took up a whole wall, a small bedside table (also filled with books), and that's about it! After living in our new house for 2 years, I could really see what things in his room were getting good use, and which were just collecting dust."
Why do a makeover now?
"Since he just turned the big 1-0 this spring, it felt like a great time to transition to a more grown, tween-style room, and change out some of the old pieces that he's had since his nursery days. I also wanted his current interests—reading, sports, gaming, and knitting—to be reflected and embraced in the space."
"我喜欢所有的颜色多才多艺和加油classic all-white pieces that'll grow with him forever."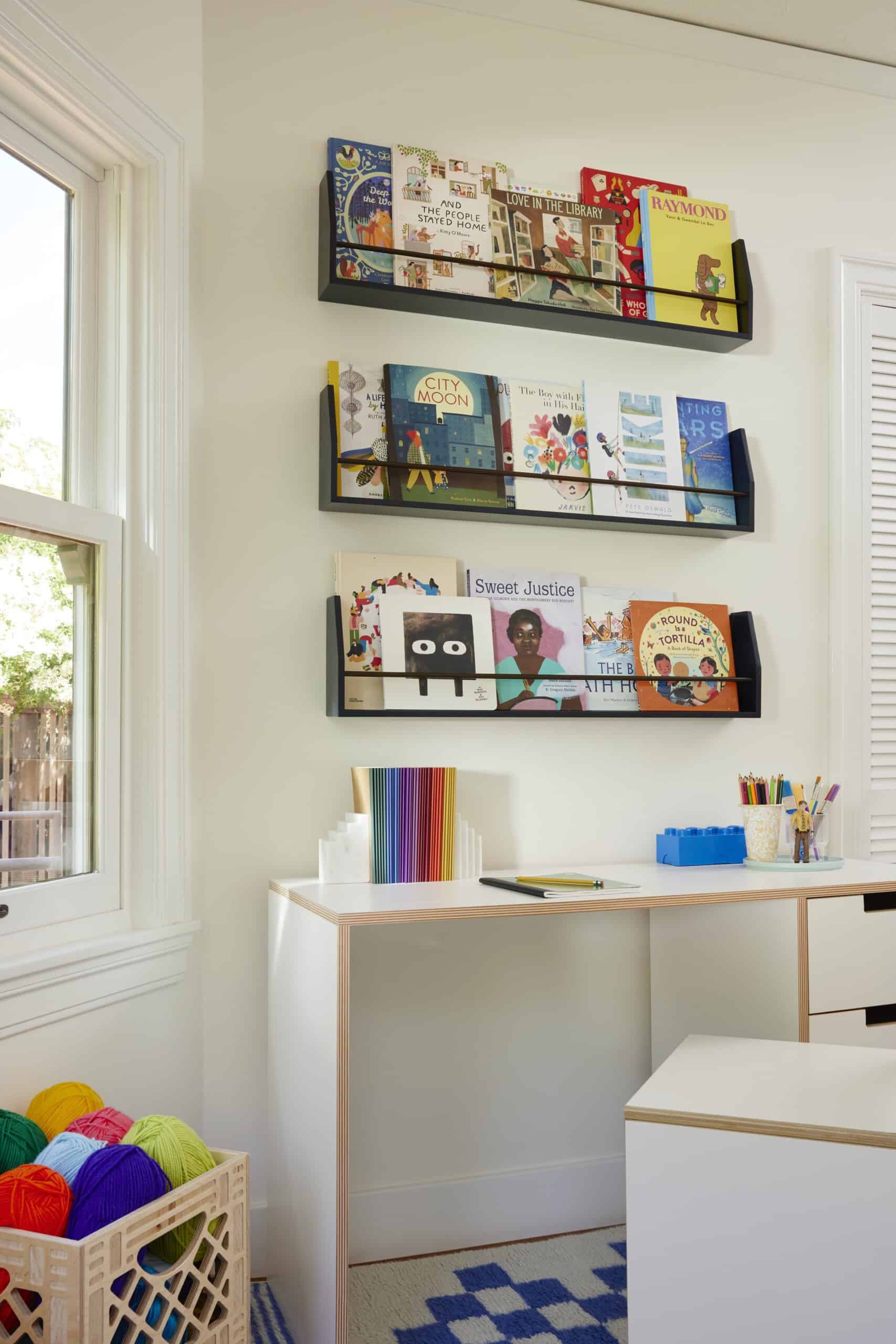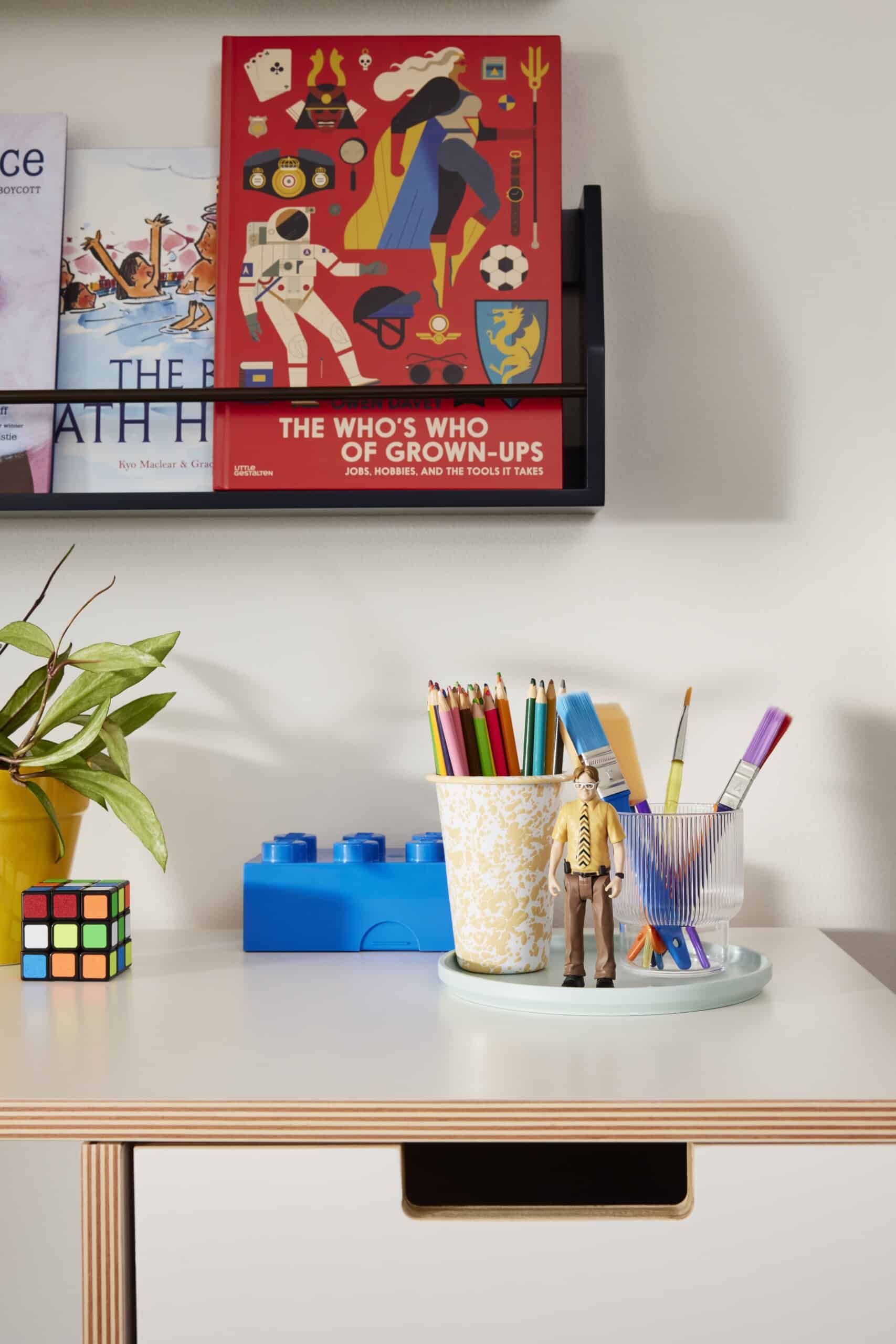 What were some of your goals for the new space, design-wise?
"For the new space, I wanted it to have a more edited feel. Instead of havingallof his books and LEGOs on display, I've pared them down greatly and stashed the rest in the closet (and given some away). I think this is going to help us keep the space tidier day-to-day, too."

"We also addeda deskand thesherpa swivel chair, both of which we didn't have room for before. The desk especially feels like a real 'big kid' accessory to have. Diego is about to enter his last year of elementary school, so this next year will be about honing his independence and study skills. And I'm hoping that having a desk set-up that's all his (vs. working from the dining room table) will be more motivating."
What were some of your non-negotiables?
"Because his room is so small (around 100-square-feet total), havinga bed with storageis super important. This new bed can fitall他的衣服,这让我们不需要衣服sser and frees up precious space in the room for other things, instead."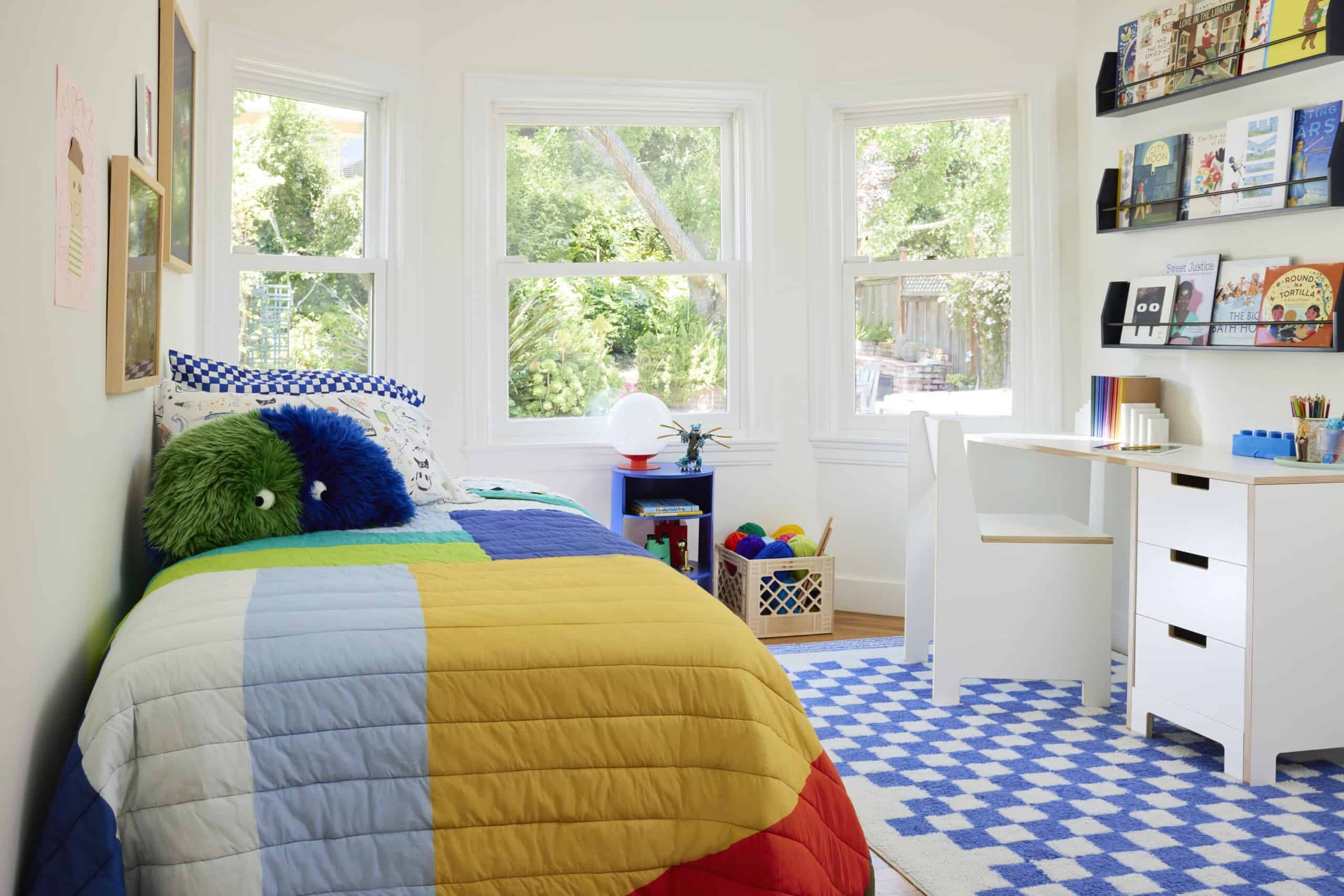 What are some of your favorite aspects of the new space?
"His new room has a cozy library/bookshop vibe with the book shelves + lounge chair—it feels very us. As the editor of MOTHER, I am sent tons of children's books and reading them together with Diego is one of my favorite things to do. It's such a special time in kid-lit right now, with SO many talented illustrators and authors doing amazing work, and many of whom I've been honored to profile."

"I love that thenew bookshelfandwall shelves逼我编辑他的藏书,and highlight specific titles. I also love how the wall shelves above his desk allow me toseethe beautiful covers of a variety of books, which makes us even more excited to read them."

"Now that we have these new shelves, I'm going to switch up the display once a month, so we can enjoy a rotating selection and prioritize our read-aloud time together (and also figure out which titles we're ready to give up and give to younger friends)."
Does Diego have any favorite items in the room?
"TheGroovy Swivel Chairin cozy sherpa is one of Diego's favorite spots in the room. He's chilling in there daily—curled up with his iPad or a book. Because it's just his size, he feels like it's 'his' chair."
How did you settle on the bed you chose?
"Storage in a small space like this is key. I knew we HAD to have storage under his bed for his clothing, because I didn't want to give up precious space in the room for a dresser. Because of this requirement, it does limit which kinds of beds we could choose from. I also didn't want a bed with a headboard, because I thought it might be sort of awkward and cut-off the space with the bay window. So adaybed design with storagewas best for us."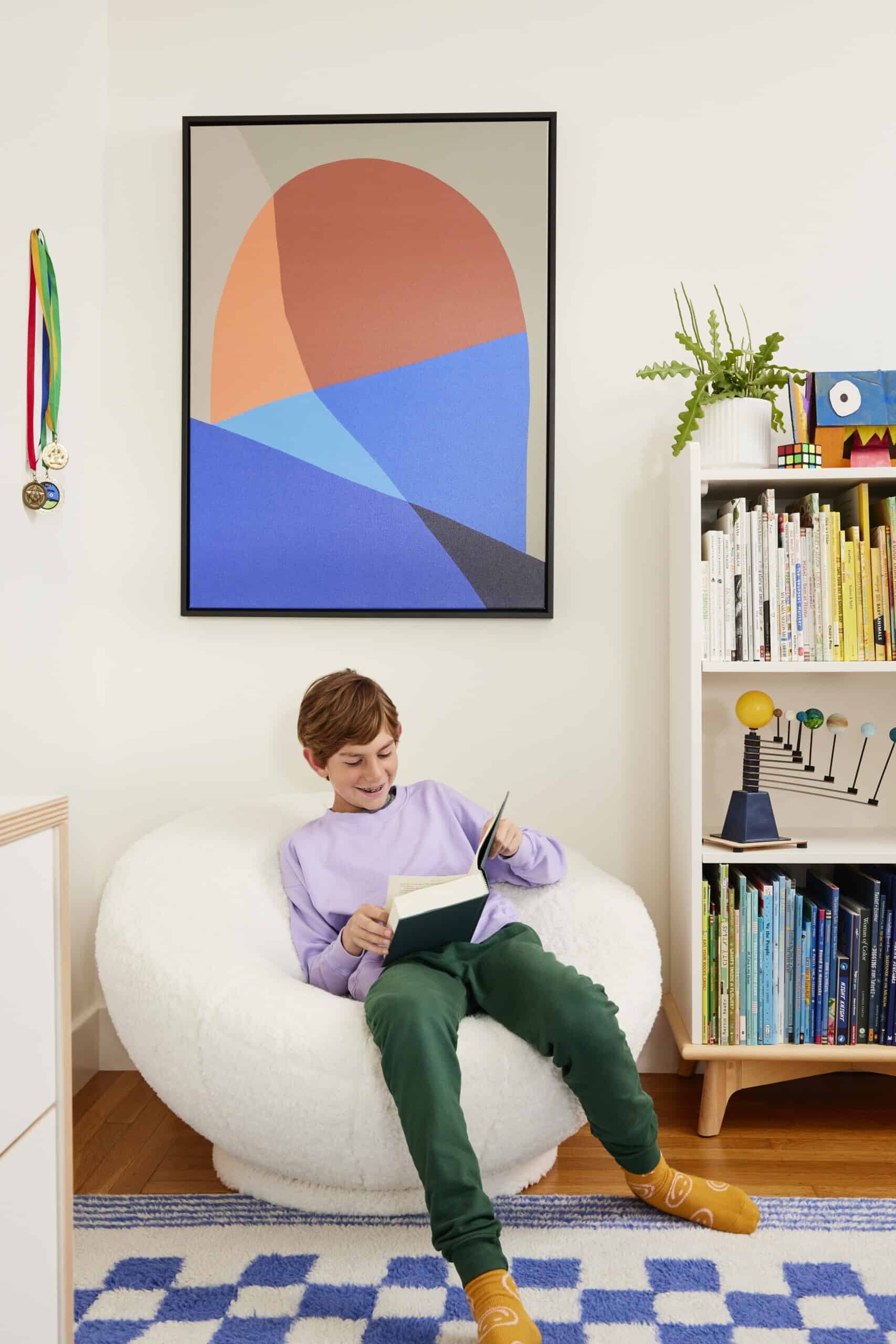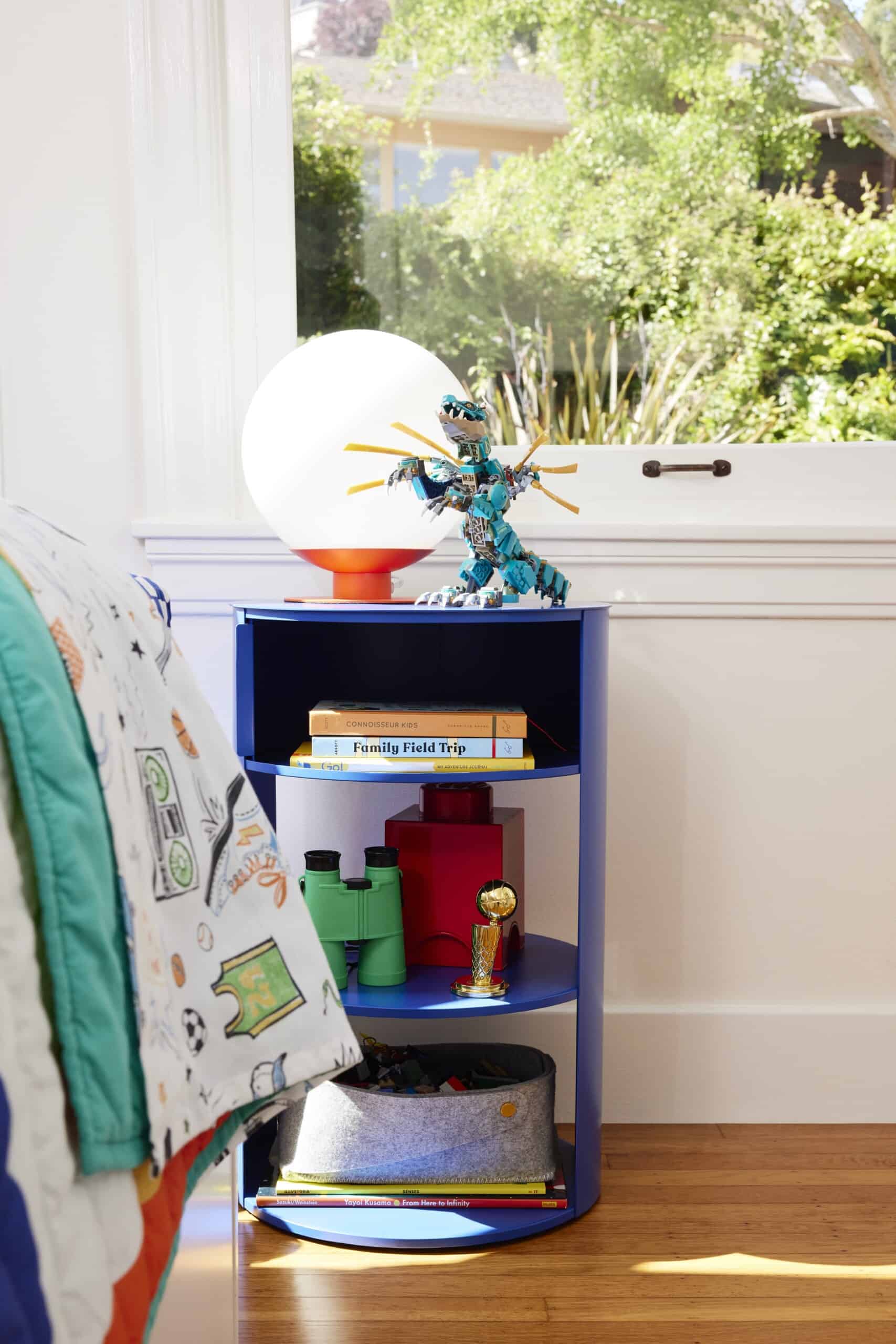 What about the book storage options?
"We also HAD to have storage that could fit a large amount of his book collection. I love the solution we settled upon—3 shelvesabove his desk that beautifully display the fronts of some of the books we own (this becomes like art for the room). Anda shelfthat can fit a large amount of his books in a rainbow-like pattern. We have so many books that a storage solution was key. (We have plenty more books stuffed in the closet that we plan to rotate in and out)."
"His new room has a cozy library/bookshop vibe with the shelves + lounge chair—it feels very us."
How did you decide on the color scheme?
"I am a big color-lover, and I've always liked the idea of having a rainbow of hues in his room vs. having a traditional 'boy' color theme—this has been my thinking since he was a baby. I think this makes the space more fun and vibrant and allows him to choose which colors speak to him out of a rainbow of options. I like rooting all of that color with versatile and classic all-white pieces that'll grow with him forever."
There are so many colors in the new space—do you have any favorites?
"Now that Diego's older, he definitely has favorite colors, including blue—which is reflected in the very coolcheckerboard rug. It's giving big kid/tween/teen Vans-style skater vibes to me! I love thatthe quilton the bed andart on the wallsstill adds a lot of cool colors to the room. My favorite art piece is thepurple floralcollage."
Is this love of color reflected in other areas of your home?
"Definitely. Our living room includes a bright blue couch, a coral-colored Nugget, otomi-patterned pillows, a pair of sherpa chairs—so there's a lot of color, anchored by a lot of whites and creams, and classic textures and pieces."
How long have you been living in this house?
"Just over two years now."
Do you have a specific design philosophy when putting together a home?
"I believe in taking your time when it comes to design. Now that we've been here for two years, I can understand how we move through the space—which areas get the most use, and what things are no longer needed (and what pieces need to be added). It's slowly starting to come together, room by room. The design is forever evolving and it'll probably be a little while before each room feels somewhat 'done.'"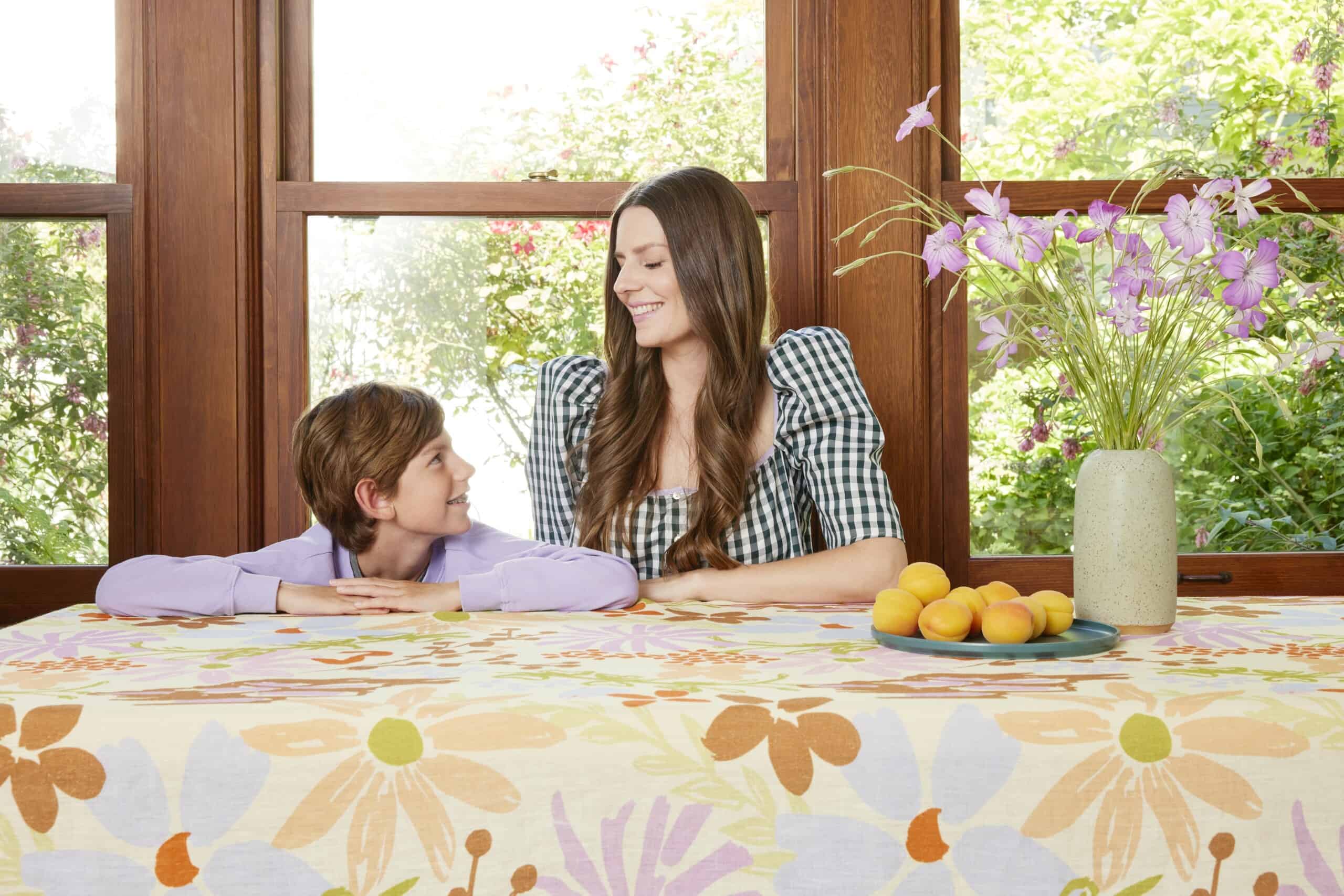 How does the new look of Diego's room reflect his personality and interests?
"Diego's big interests right now are basketball and tennis, watching YouTube, playing NBA2K, reading solo or with me, hanging out with his friends at school, and knitting—which is a skill his amazing 4th grade teacher taught all of the children in the class. The new space gives him a couple cozy nooks to read, knit, and have iPad time, and also a desk to do his school work."
What about the colors and patterns in the space?
"Thecheckerboard-patterned sheetsandrughave a sporty vibe to them. And theDoodle sheetsfeature illustrations of basketballs and gaming controllers. They also have a very 80s/90s vibe, which brings me back to my own childhood."
Did the layout of the room present any particular challenges?
"The size of the space and the angles of the bay window definitely pose some design challenges. Also, the accordion doors of his closet come out into the room, so you can't really block that area, either. And each of the window-free walls are a different length. Because of all of this, there are only a few places you can actually place the bed and other items, and all of the pieces in the room need to be somewhat small."

"The layout I chose for the room—and having a bed without a headboard—allows it to be the most 'open' in my opinion. Each of the pieces—the bed, desk, and shelf + chair combo—fit perfectly on their respective walls. "
How did Diego react to the big reveal of his new space?
"He is so proud of his new space. Once the final touches were done and it was all revealed to him during our photoshoot, he was so excited that he set up three back-to-back-to-back afterschool playdates with his friends so that he could show them the new space."

"It was really cute how he marched each of them straight from the door to his room to give them each a tour."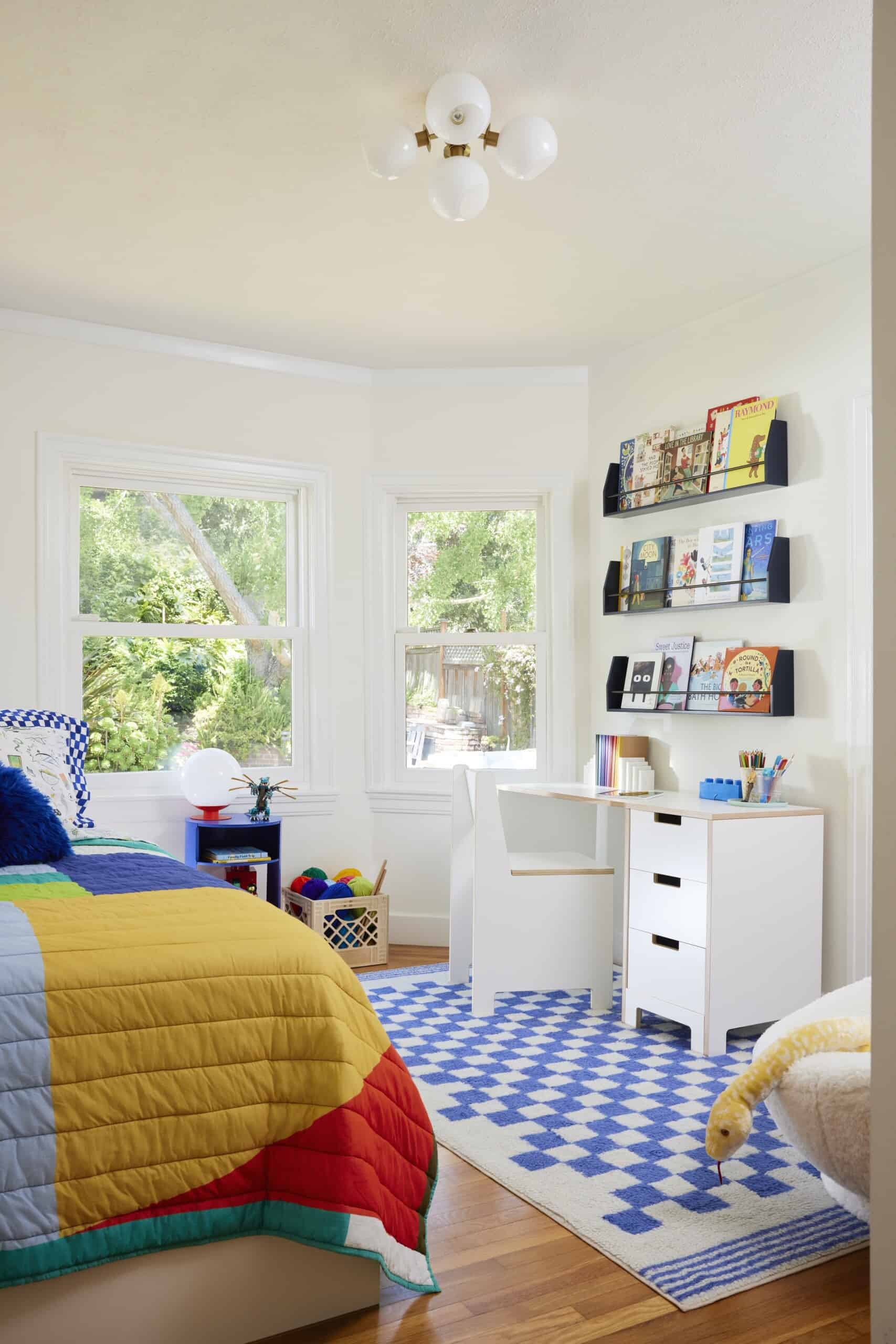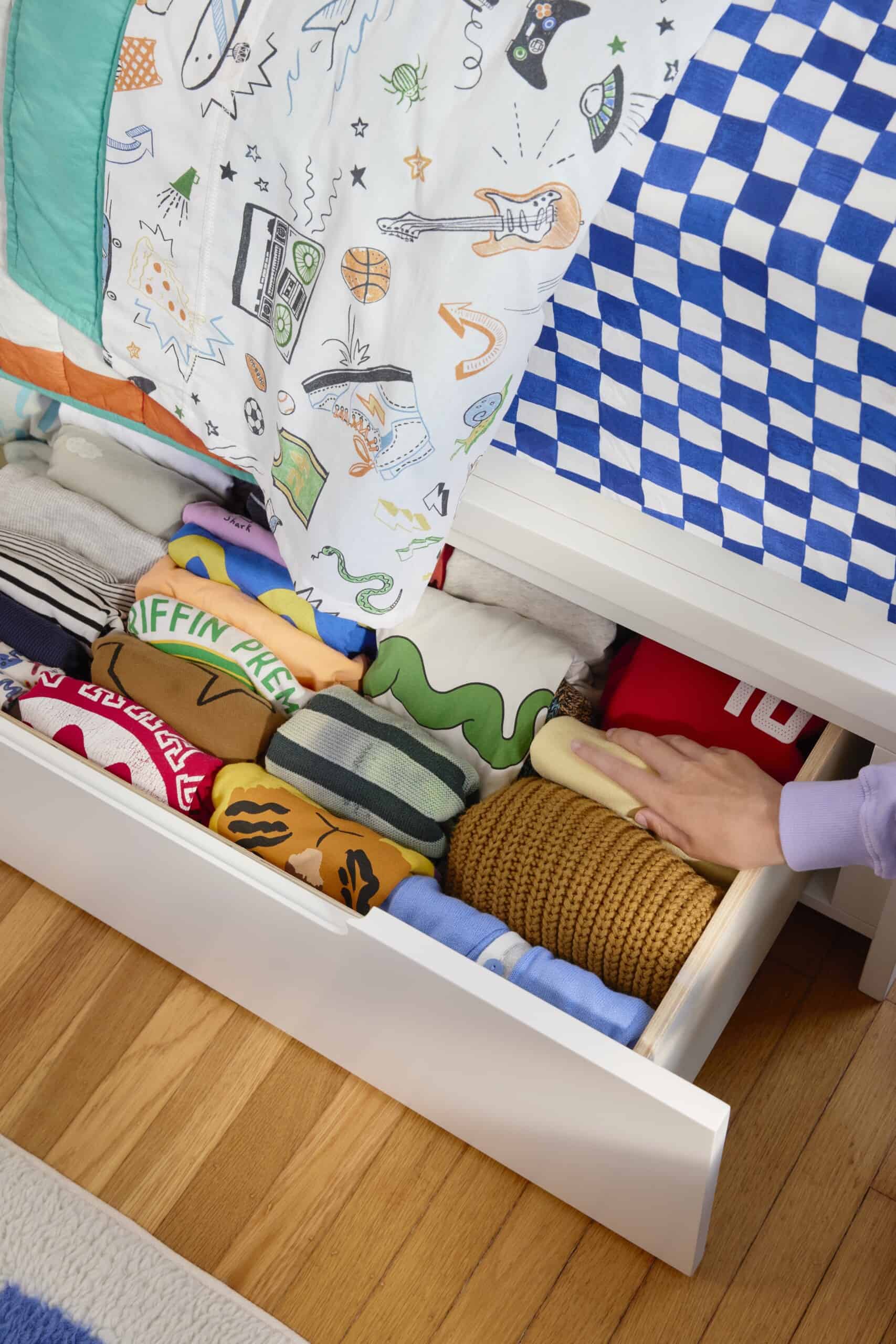 Share this story