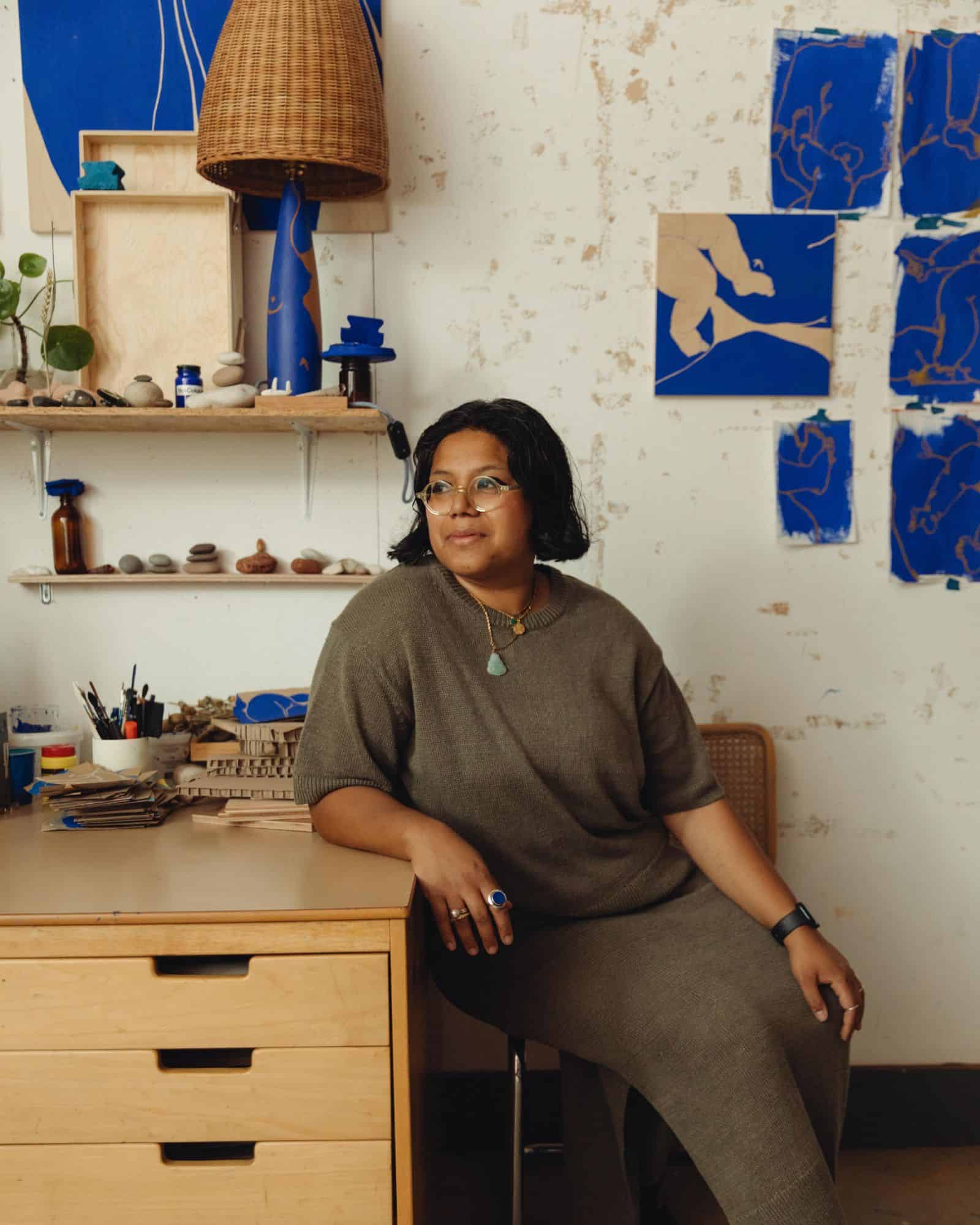 Mother Stories
In The Studio With Laxmi Hussain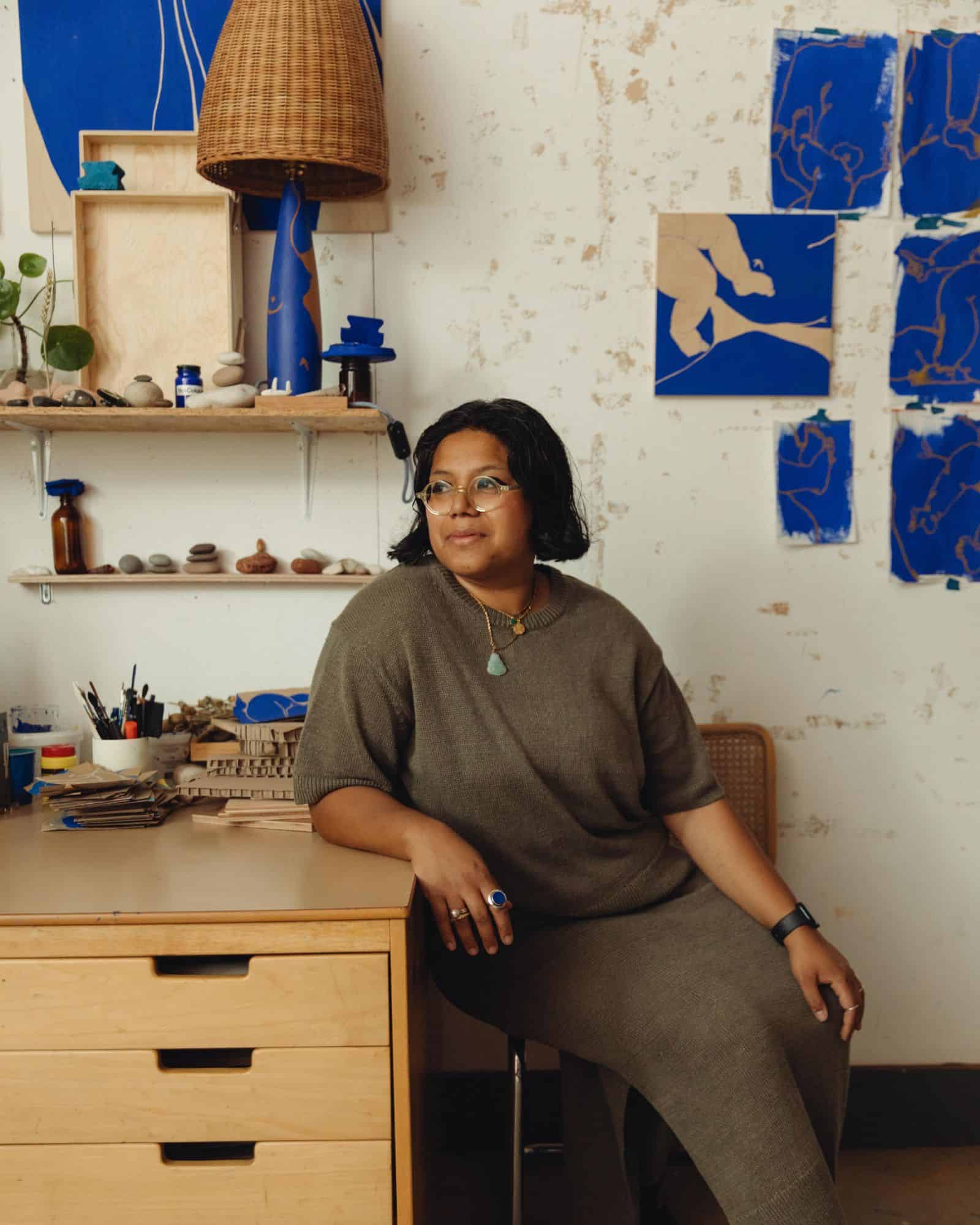 Written byKatie Hintz-Zambrano
Photography byDunja Opalko
Sep 27, 2023
Back to story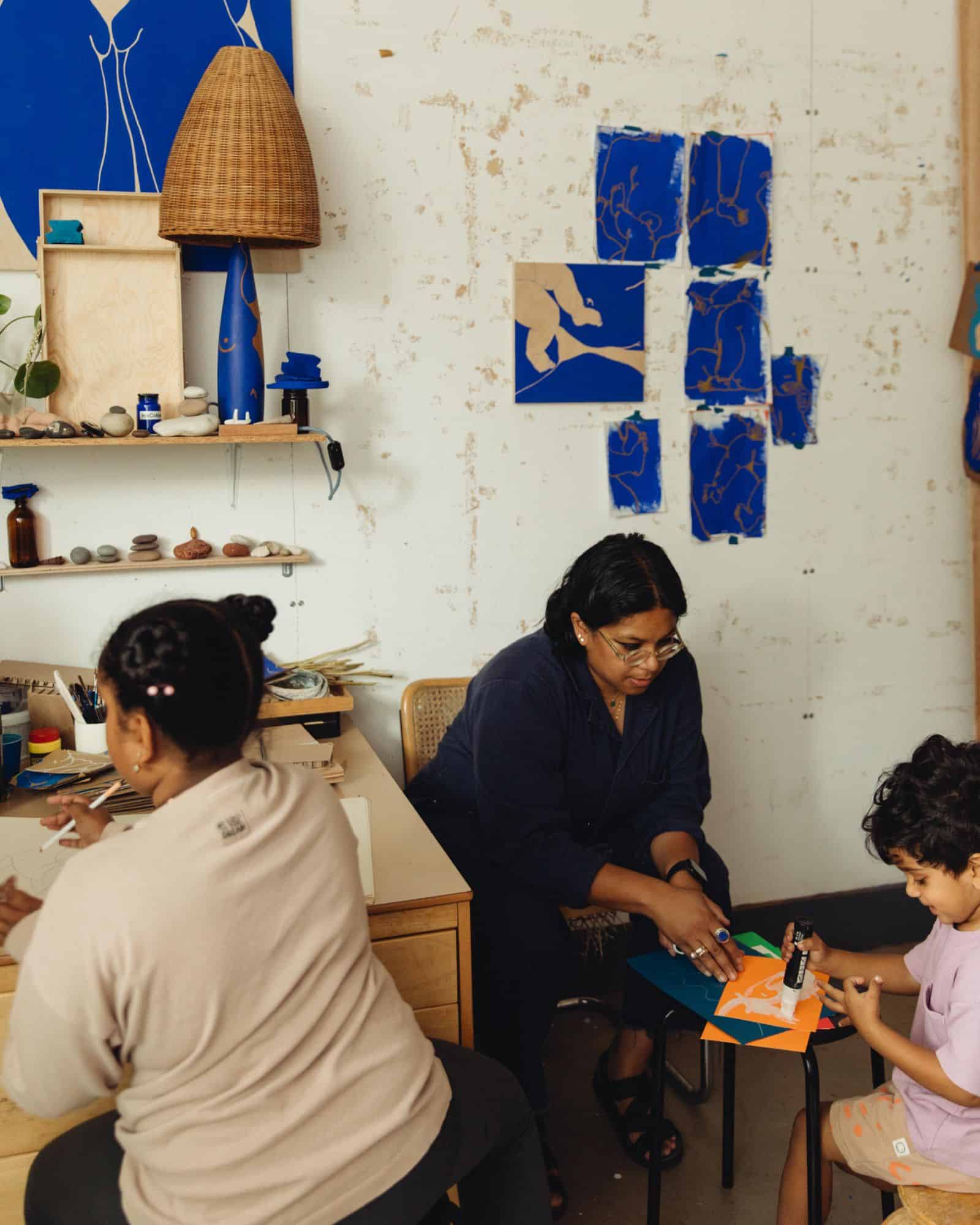 Photography by Dunja Opalko
1 / 56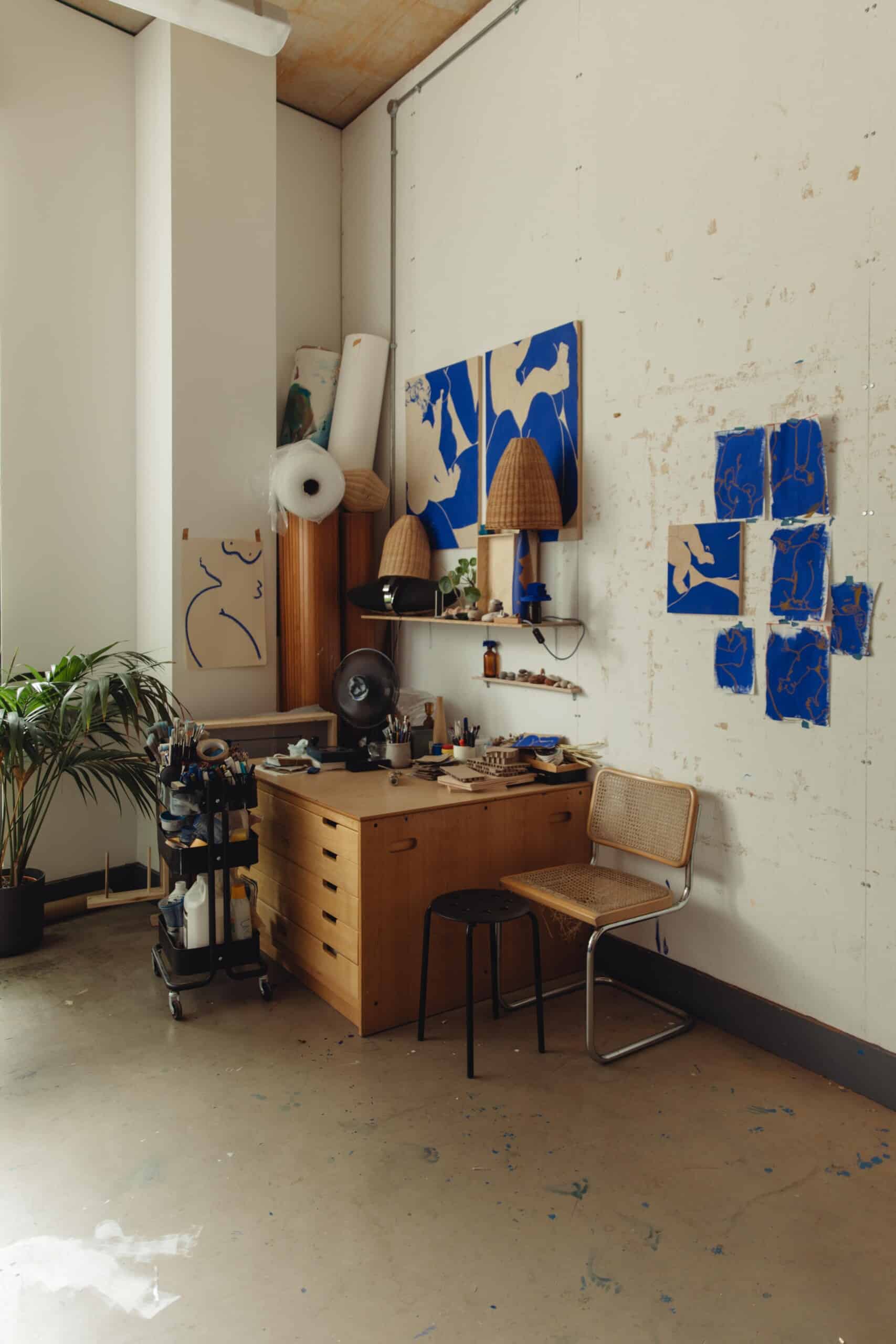 Photography by Dunja Opalko
2 / 56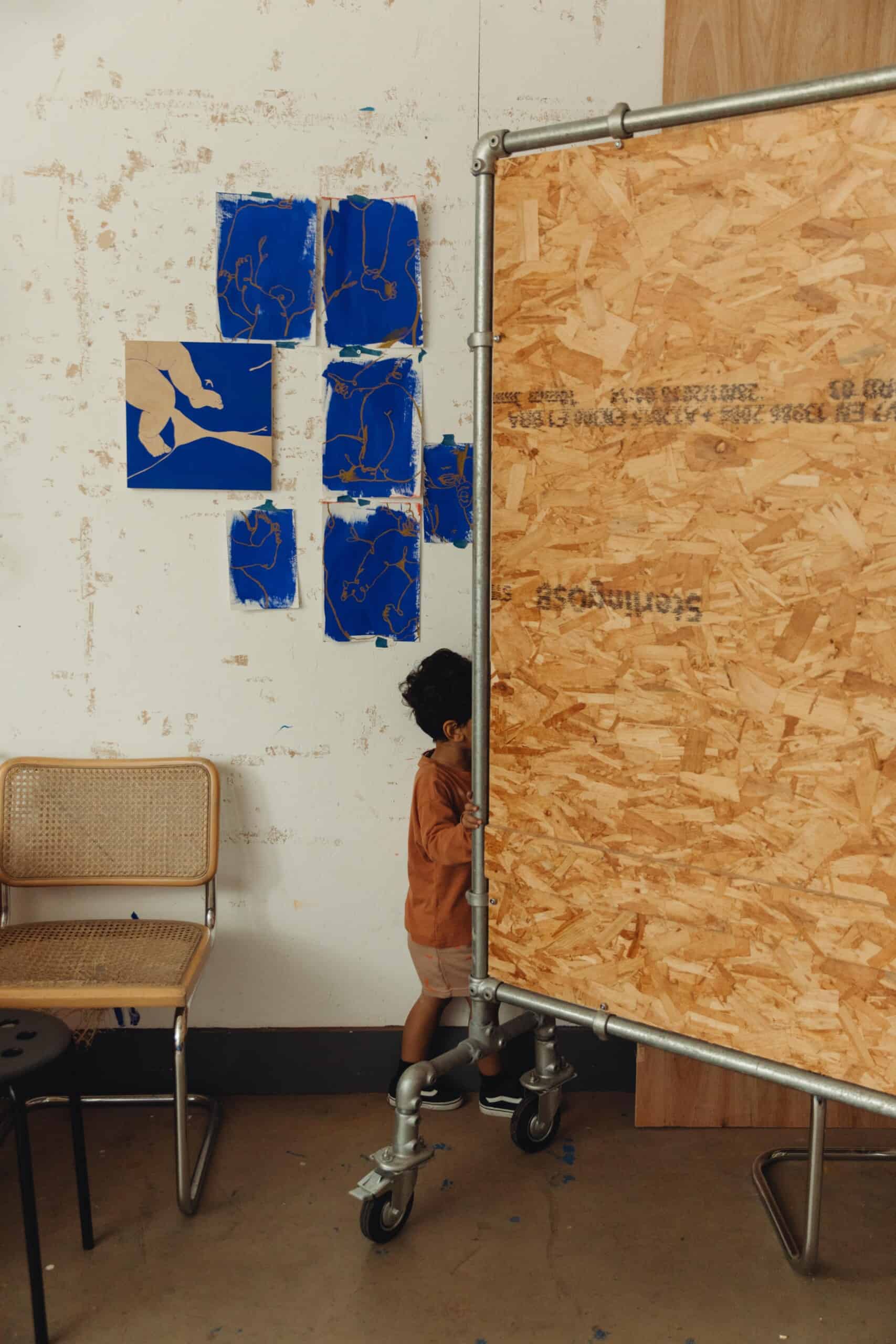 Photography by Dunja Opalko
3 / 56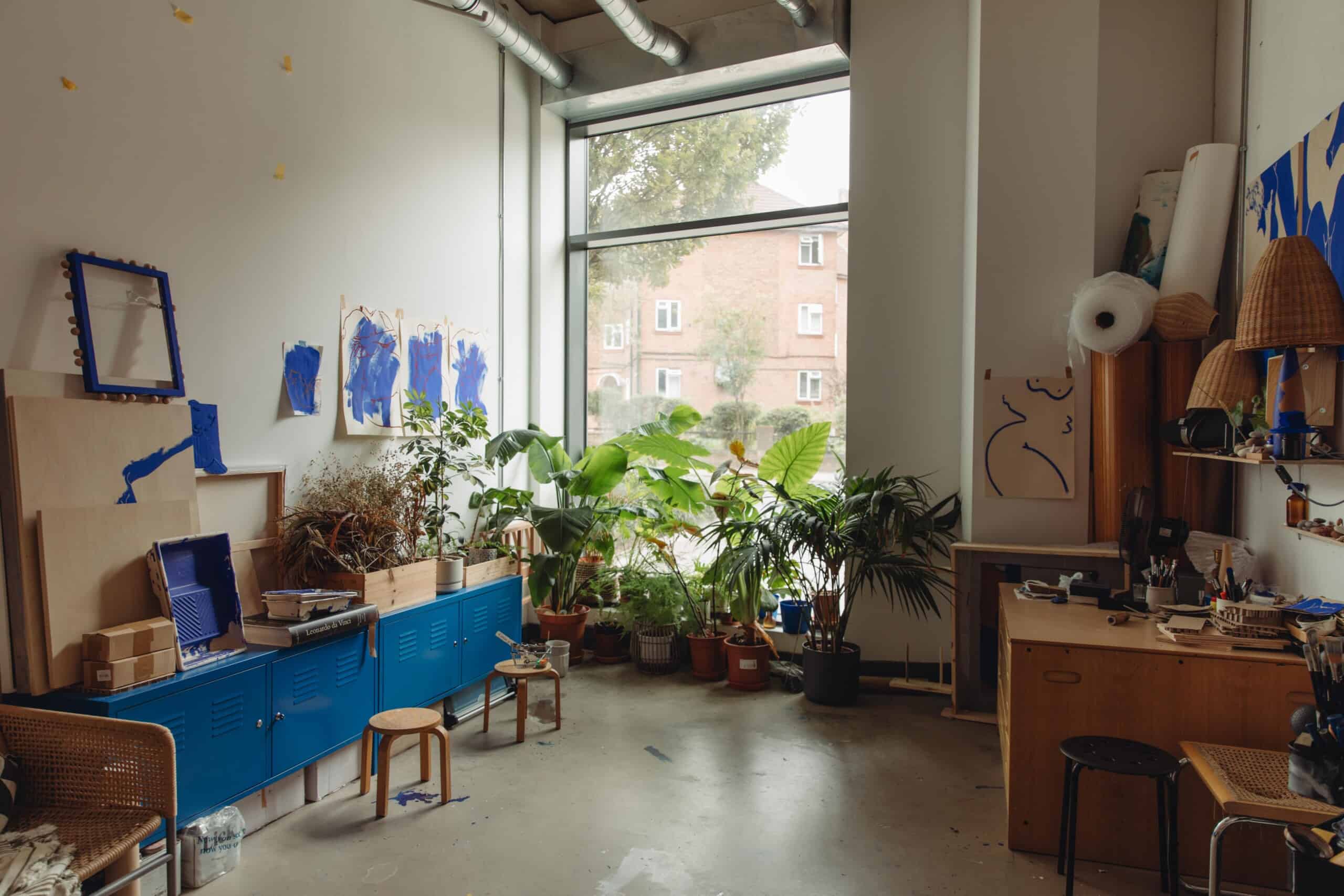 Photography by Dunja Opalko
4 / 56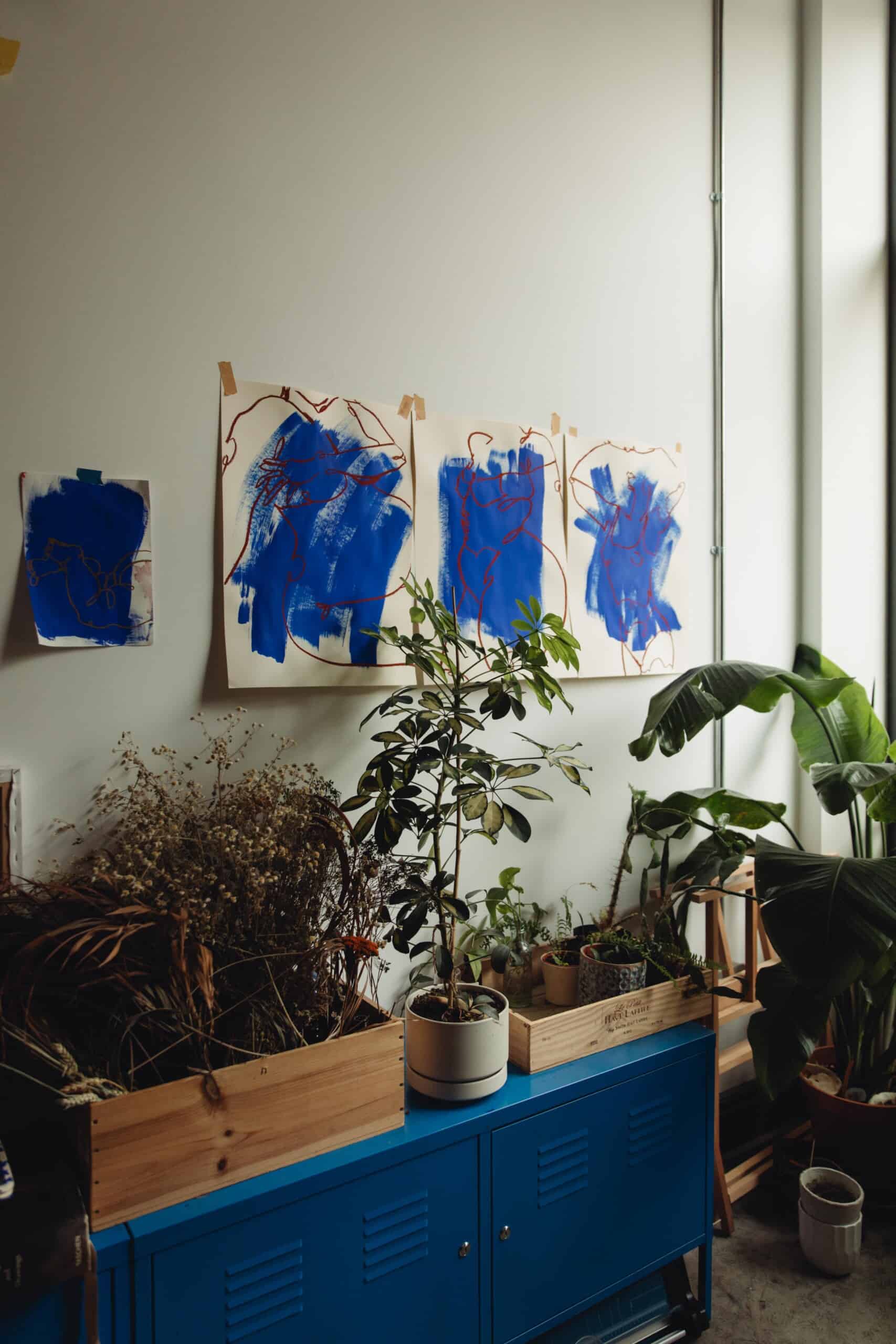 Photography by Dunja Opalko
5 / 56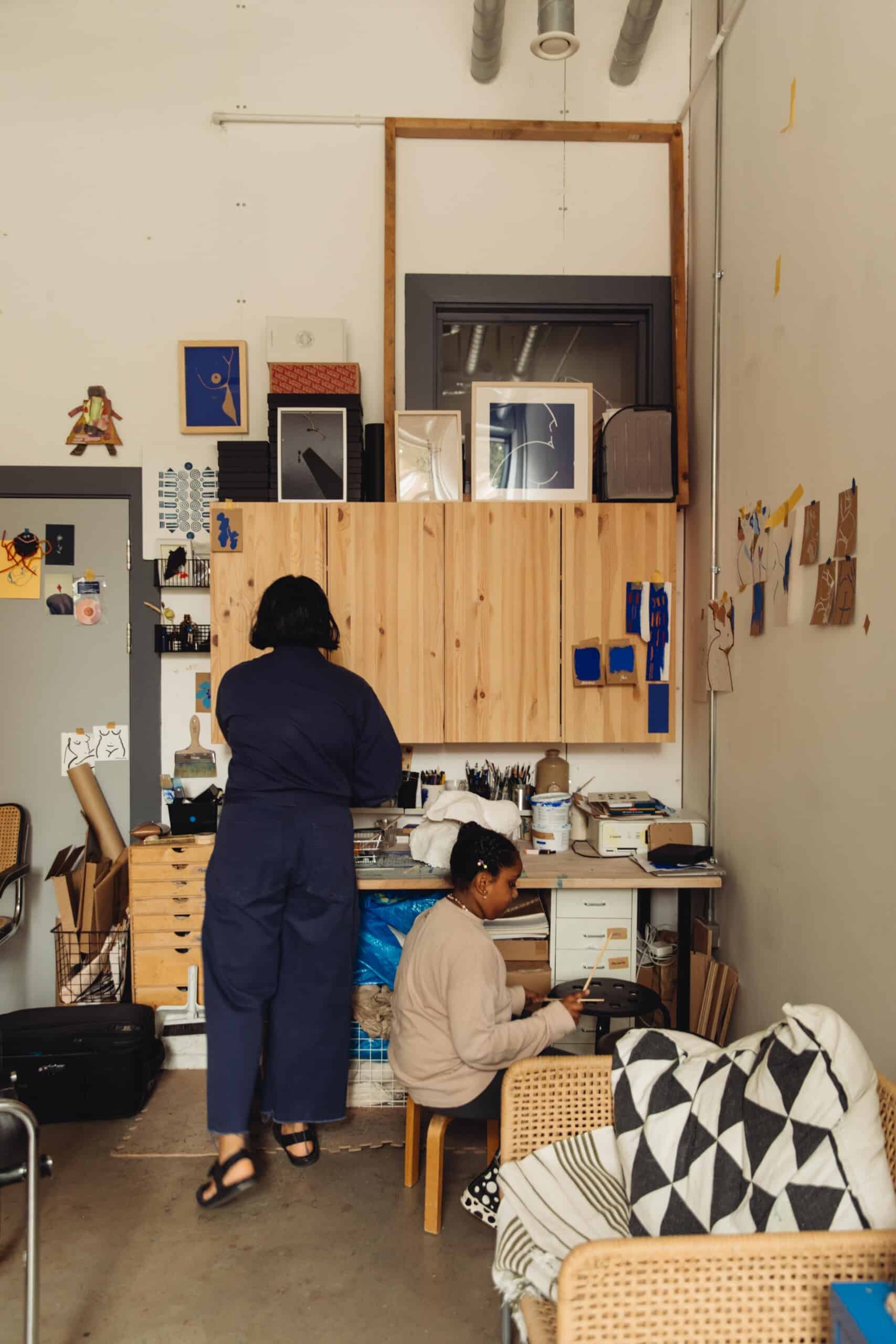 Photography by Dunja Opalko
6 / 56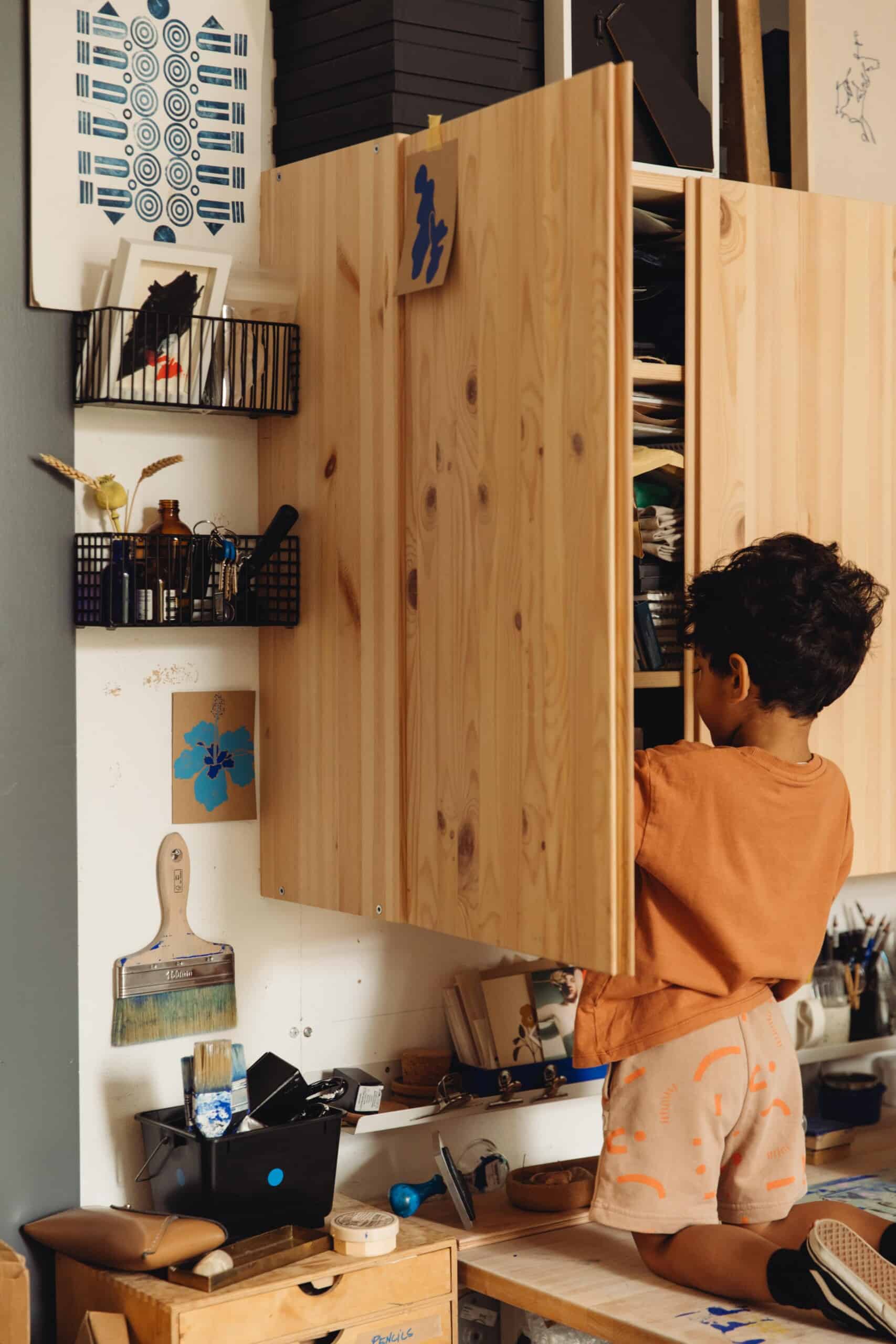 Photography by Dunja Opalko
7 / 56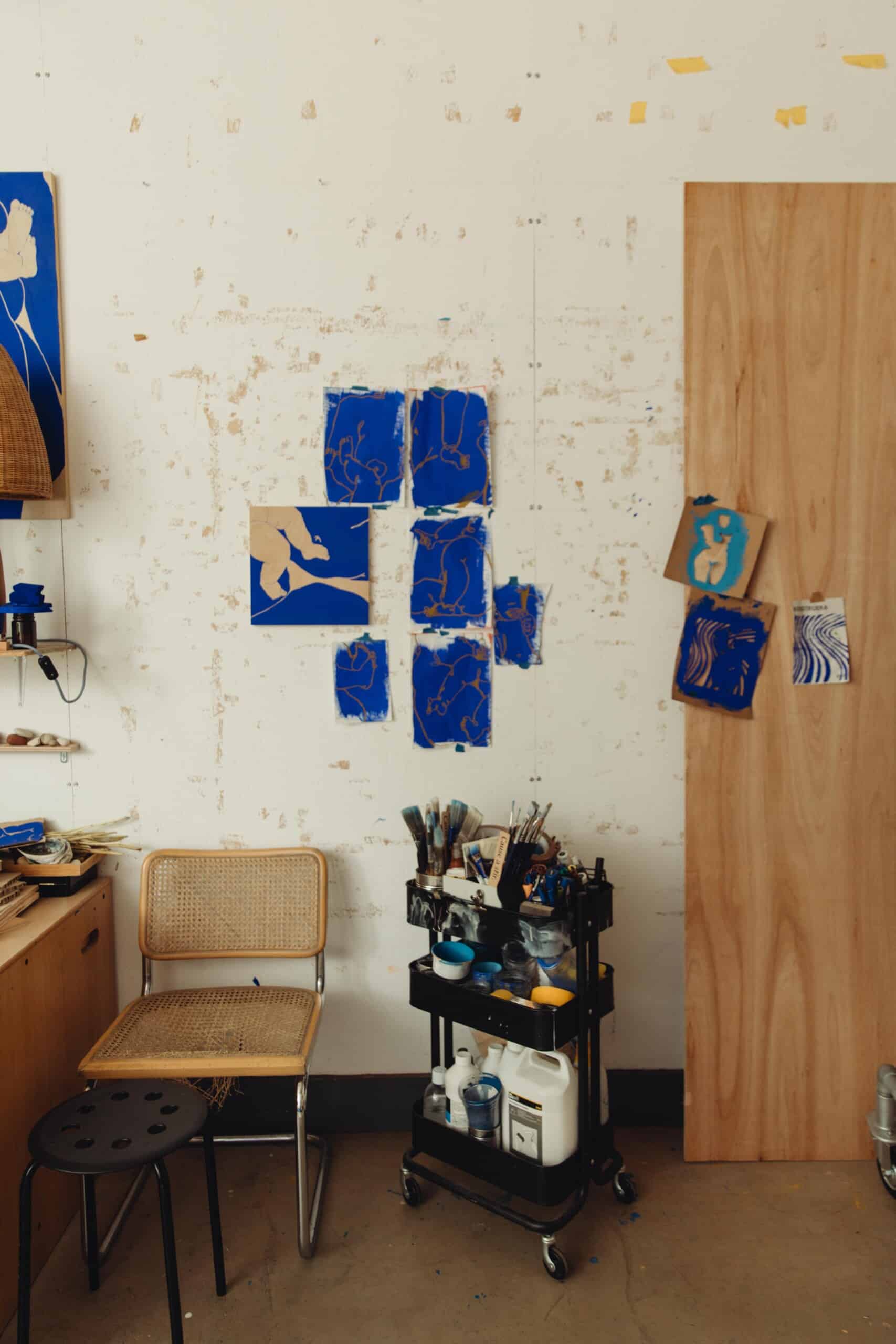 Photography by Dunja Opalko
8 / 56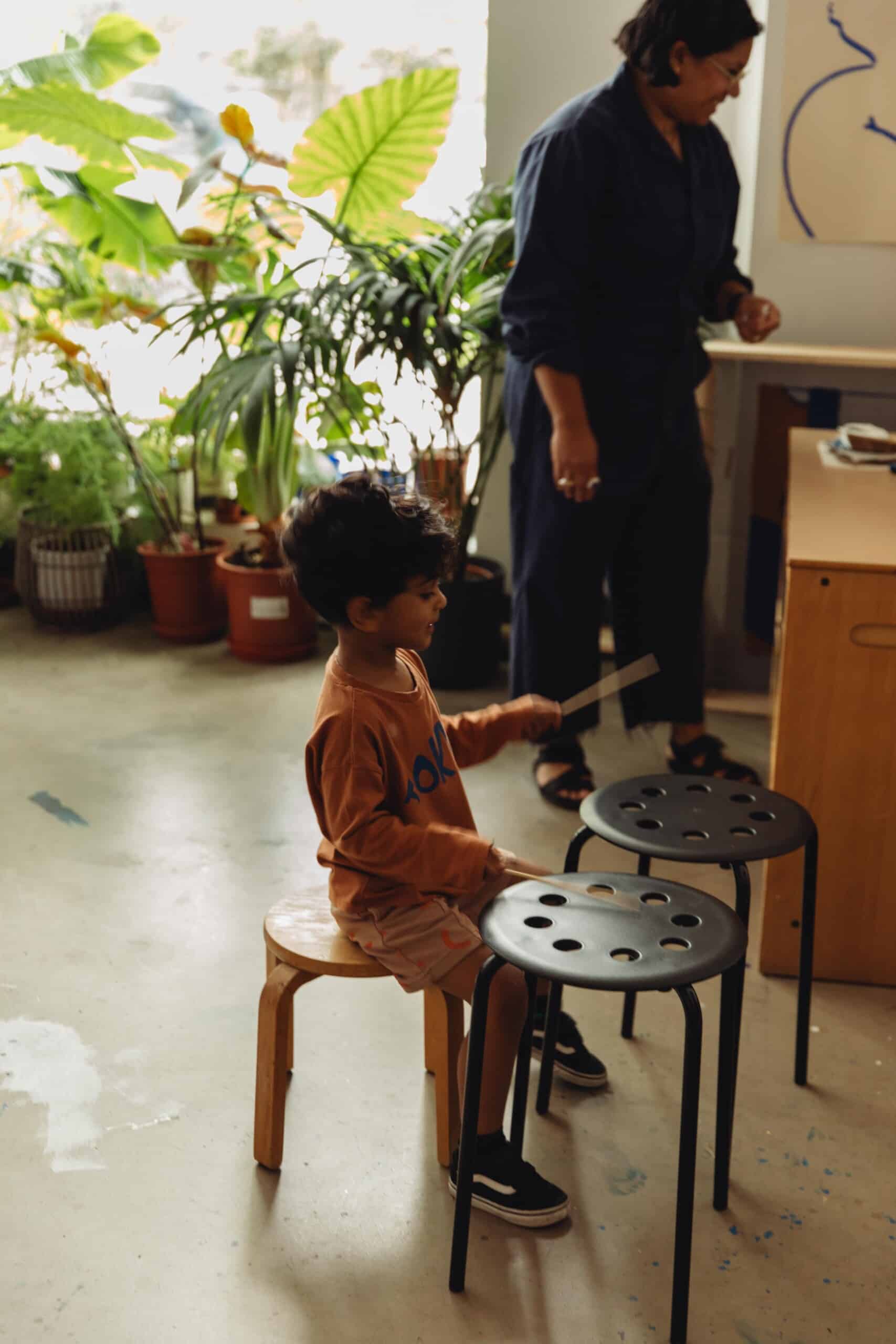 Photography by Dunja Opalko
9 / 56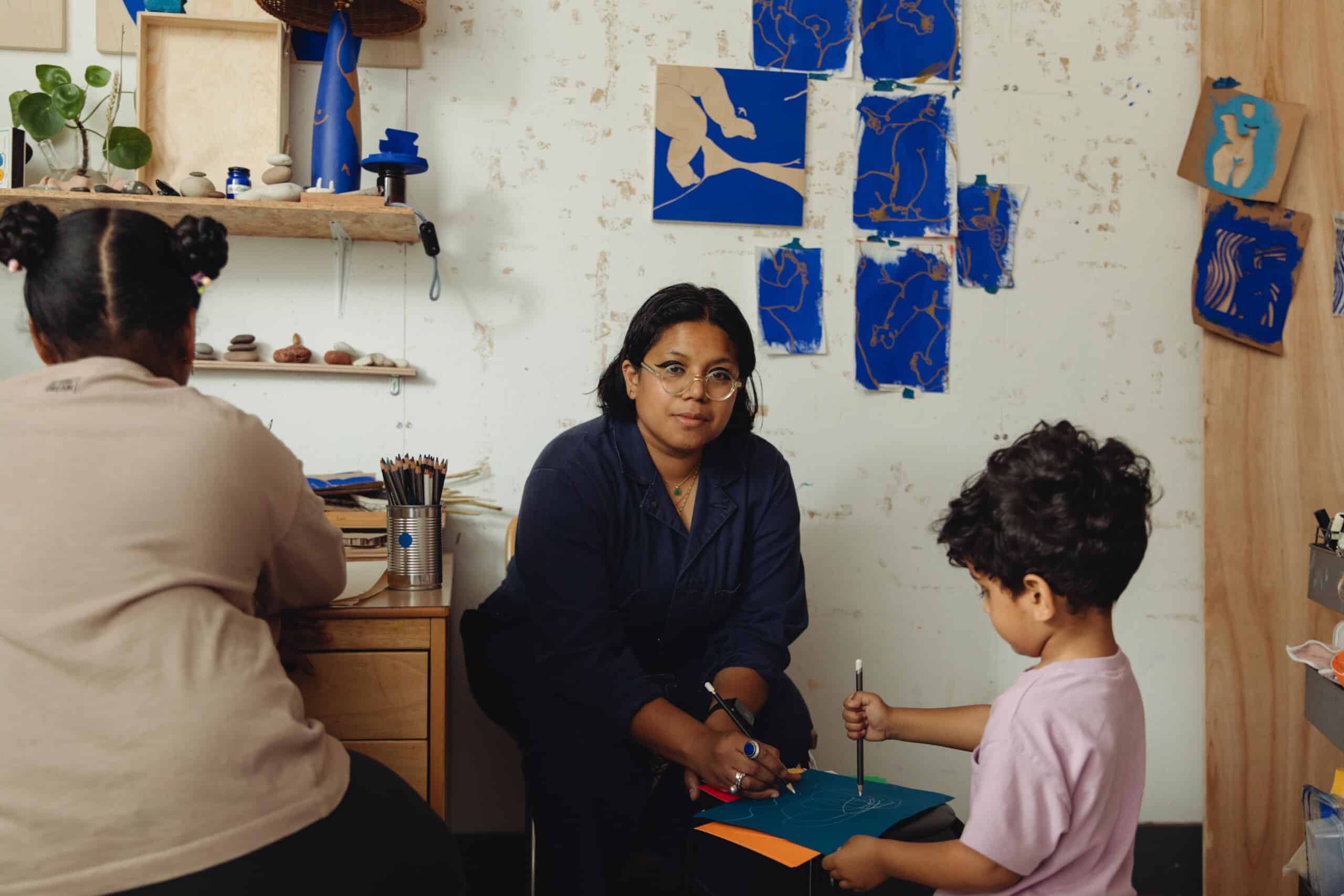 Photography by Dunja Opalko
10 / 56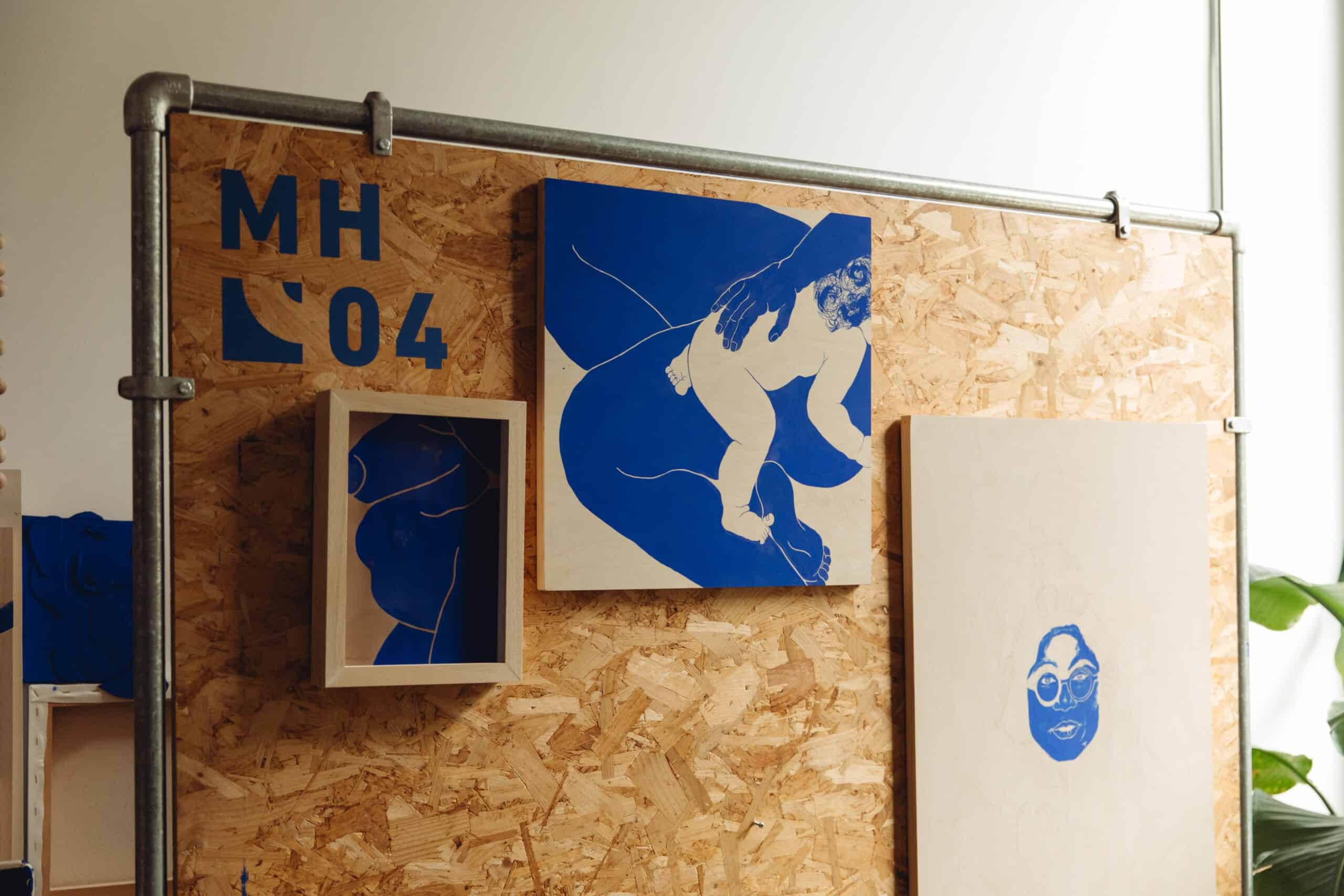 Photography by Dunja Opalko
11 / 56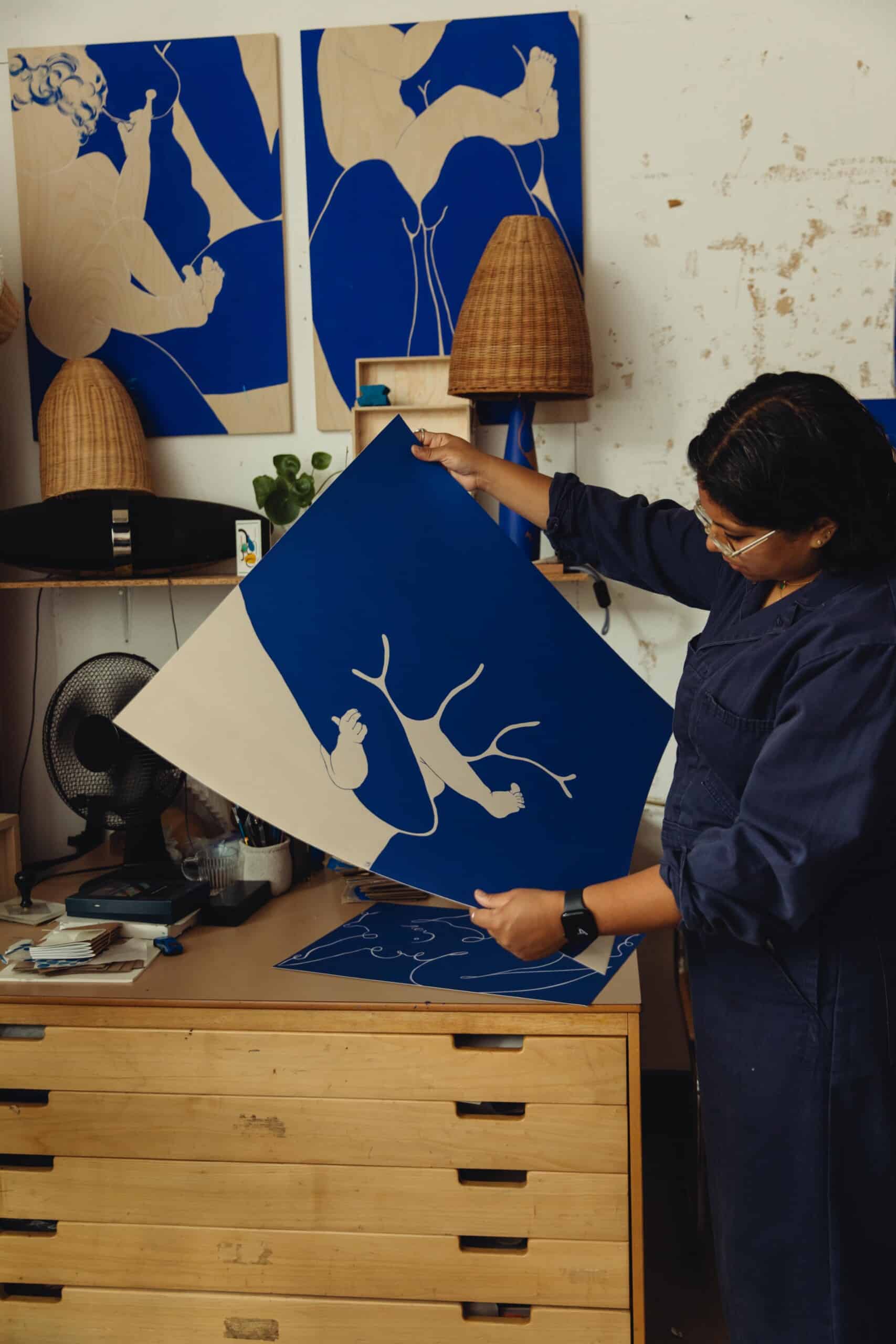 Photography by Dunja Opalko
12 / 56
Photography by Dunja Opalko
13 / 56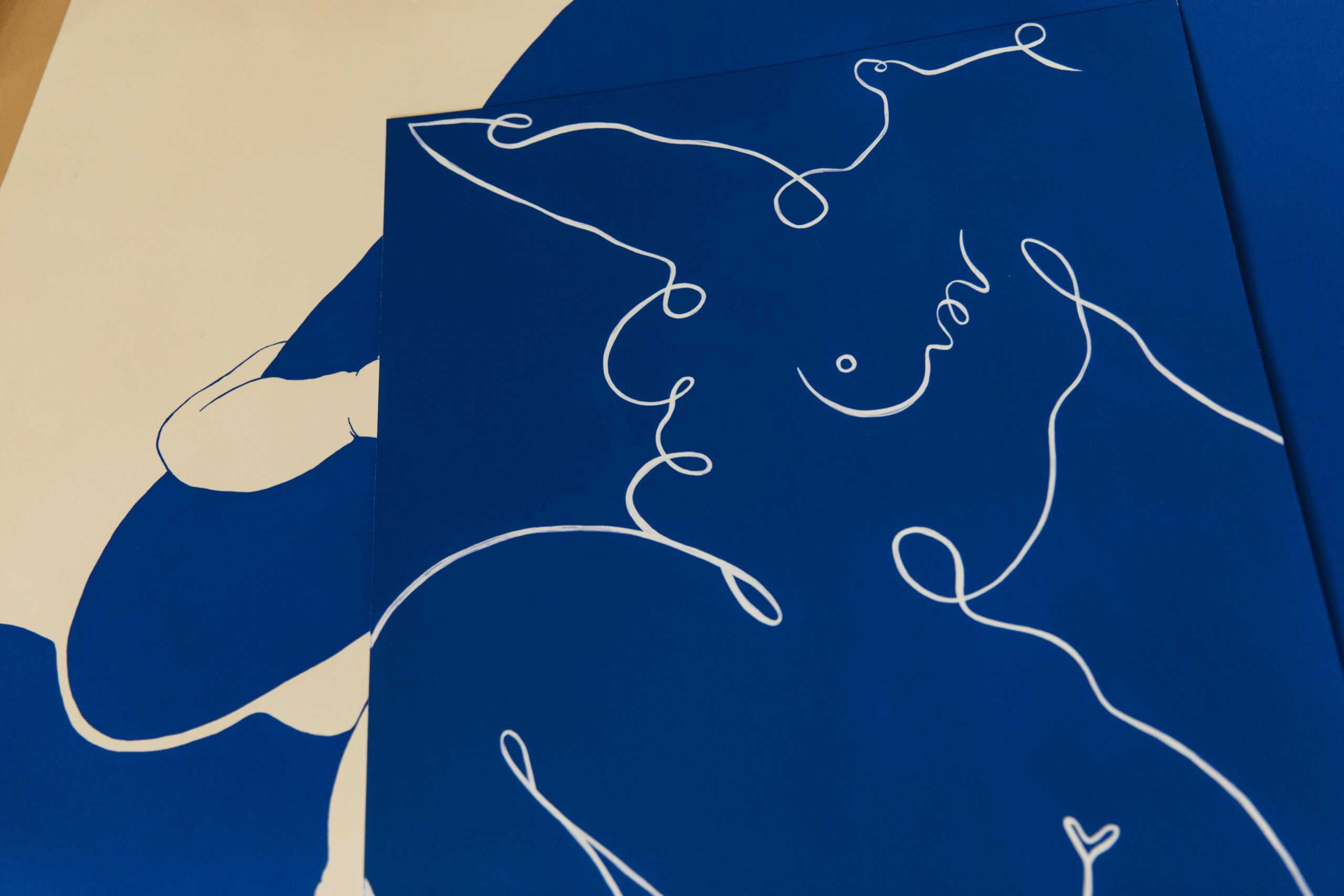 Photography by Dunja Opalko
14 / 56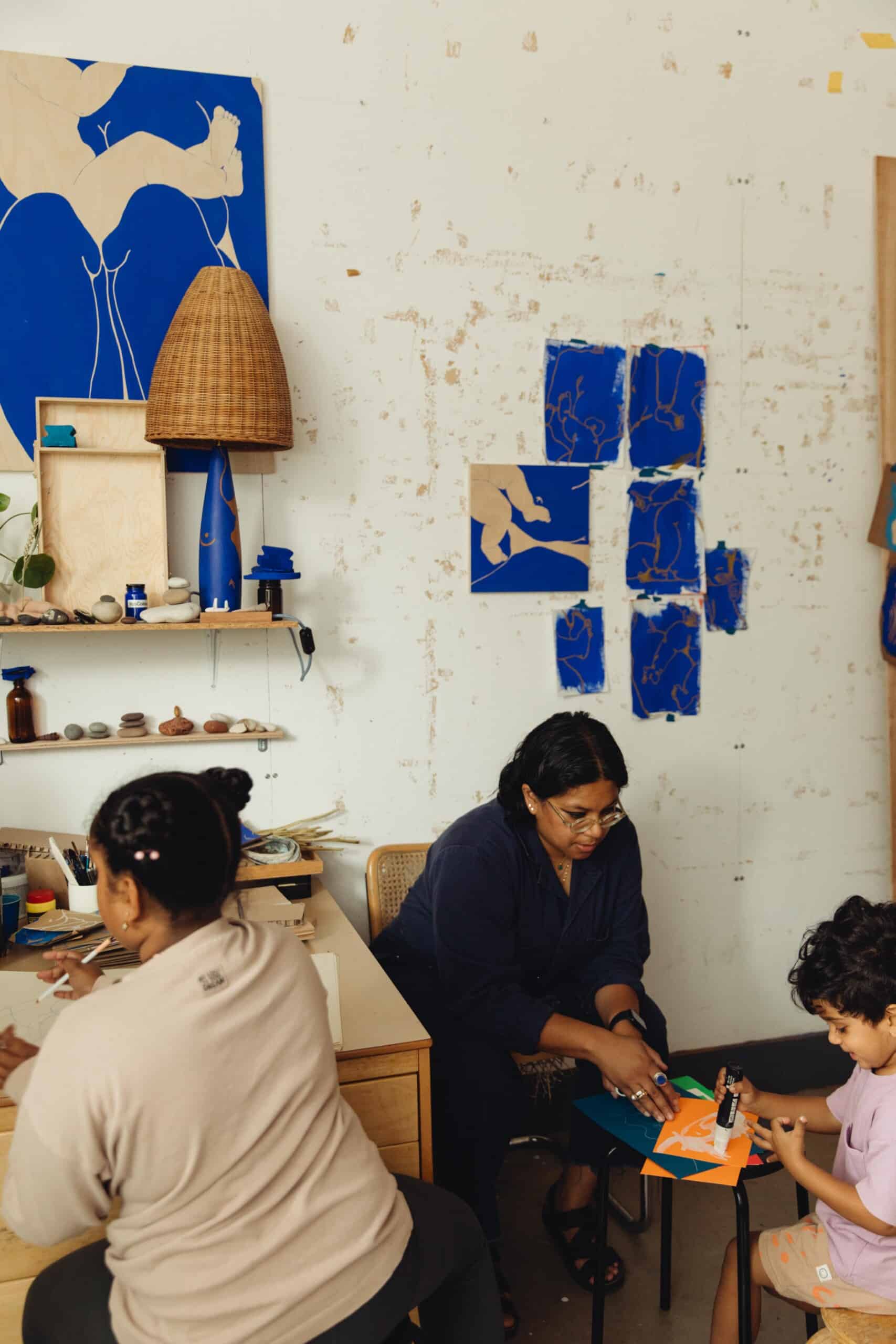 Photography by Dunja Opalko
15 / 56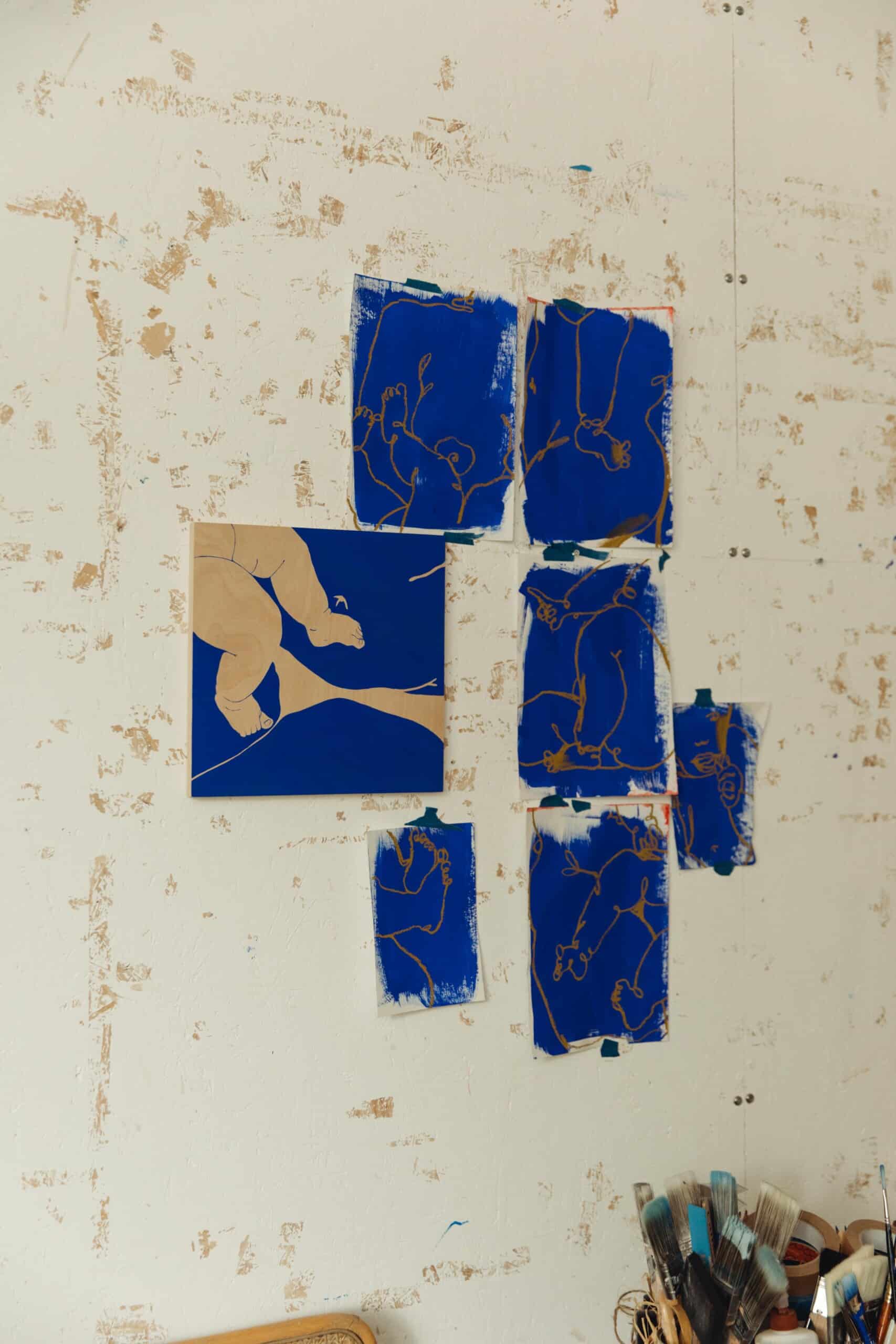 Photography by Dunja Opalko
16 / 56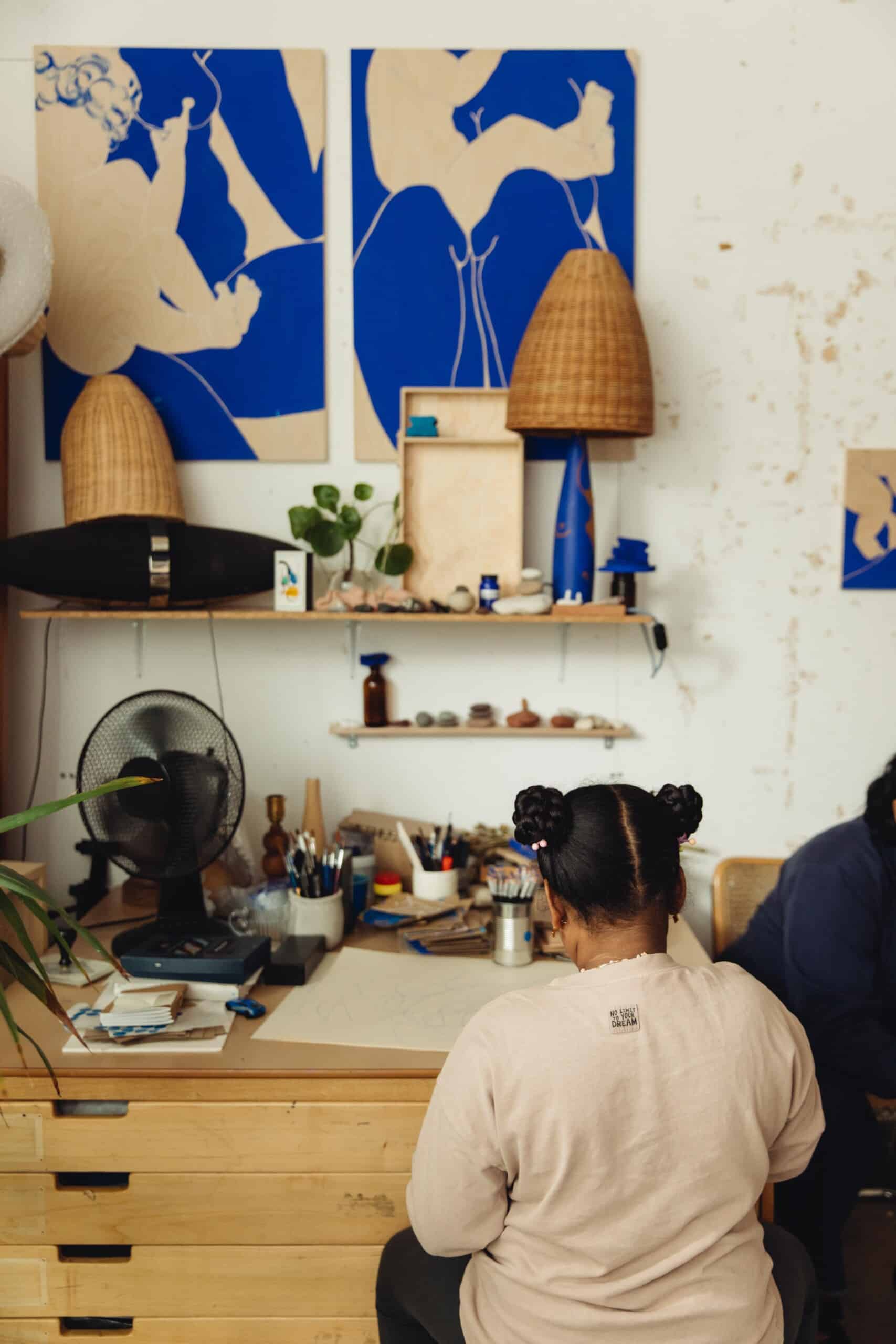 Photography by Dunja Opalko
17 / 56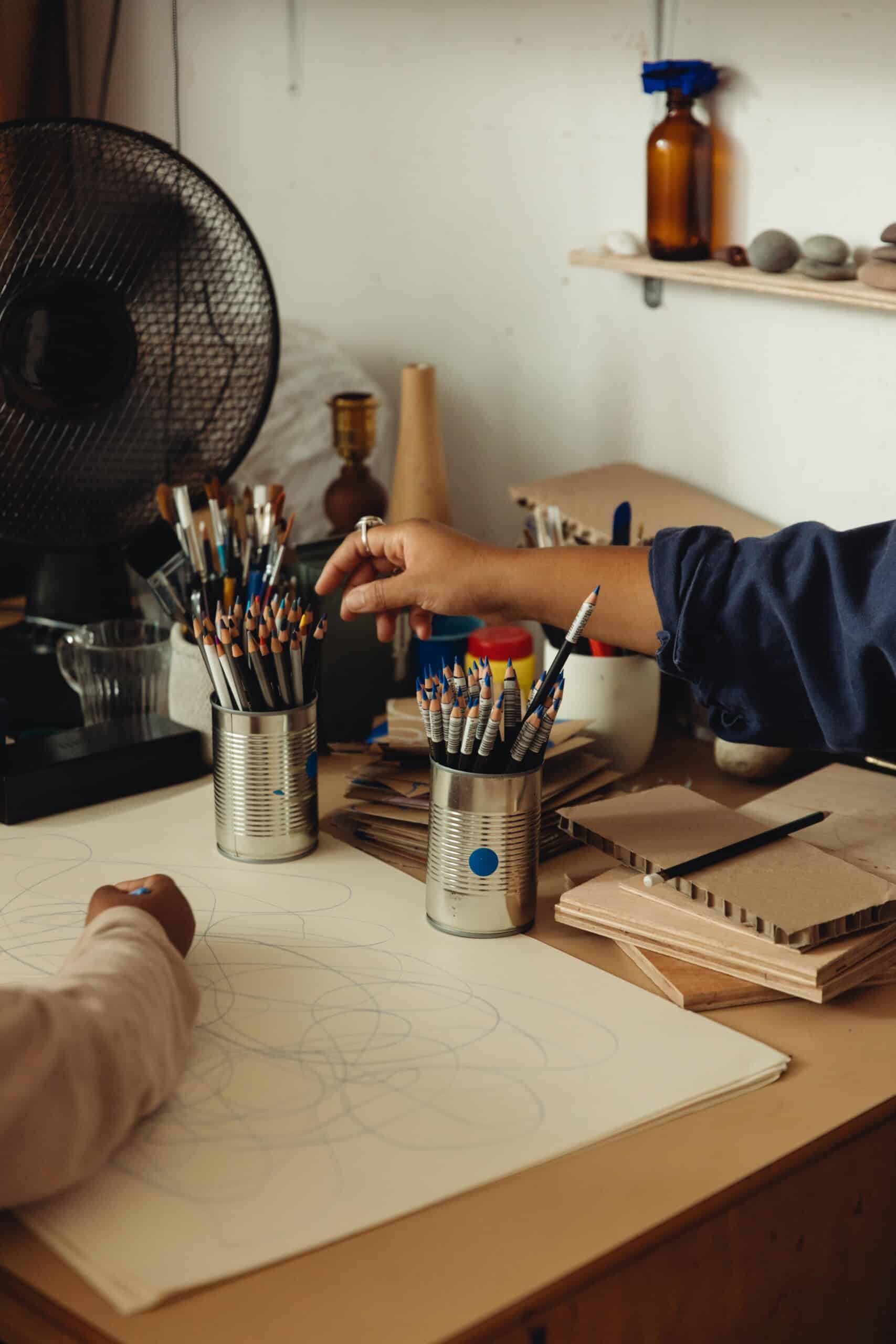 Photography by Dunja Opalko
18 / 56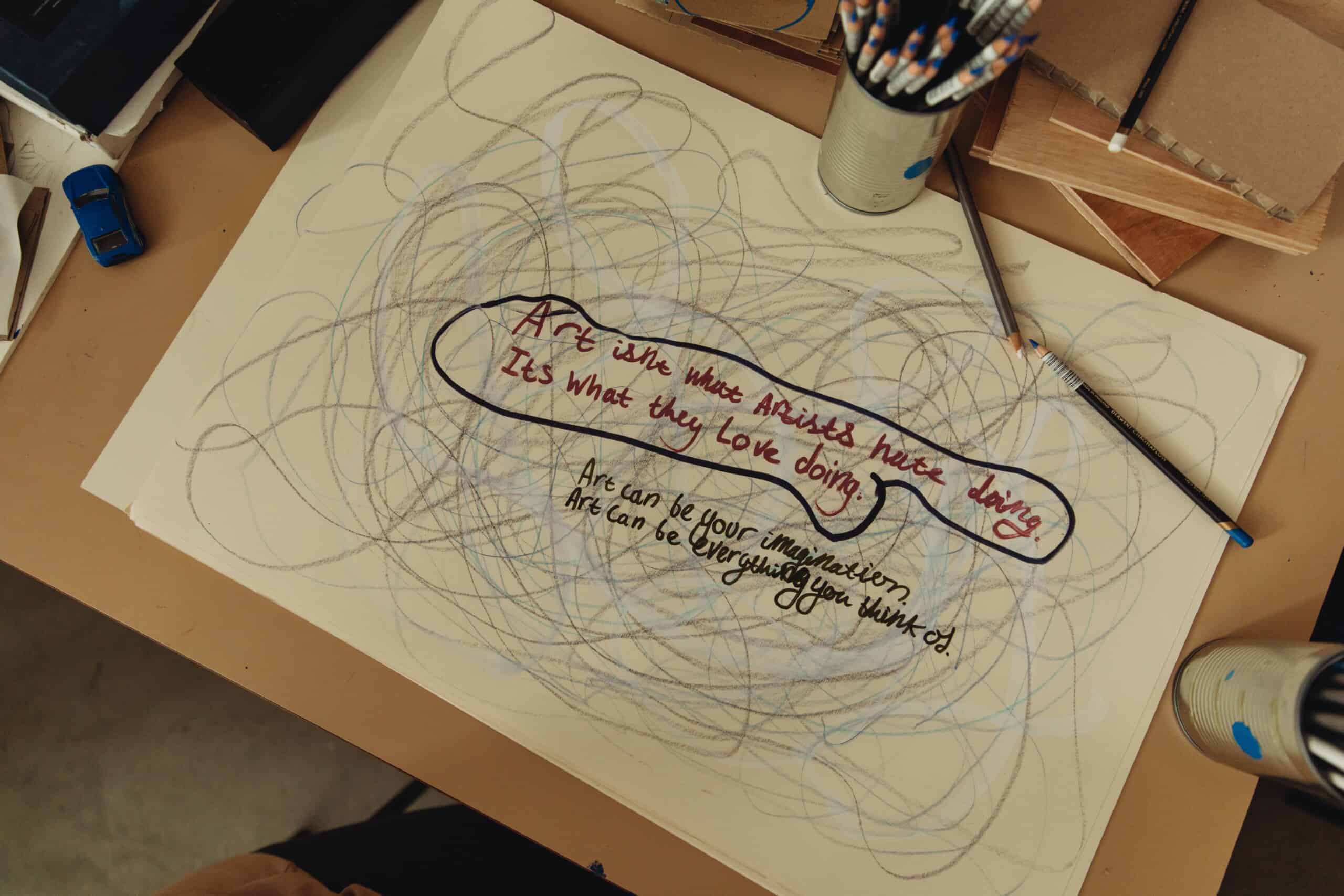 Photography by Dunja Opalko
19 / 56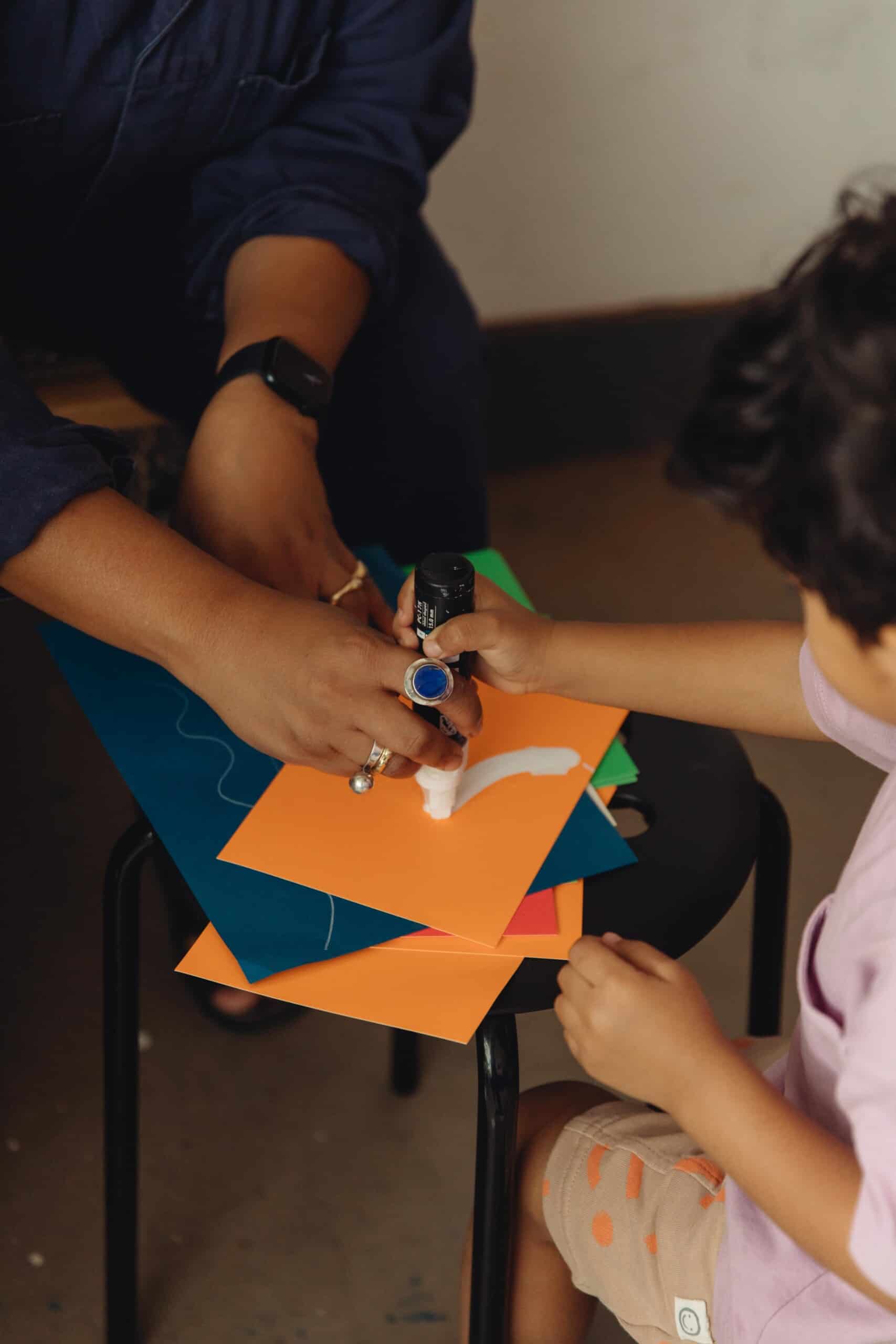 Photography by Dunja Opalko
20 / 56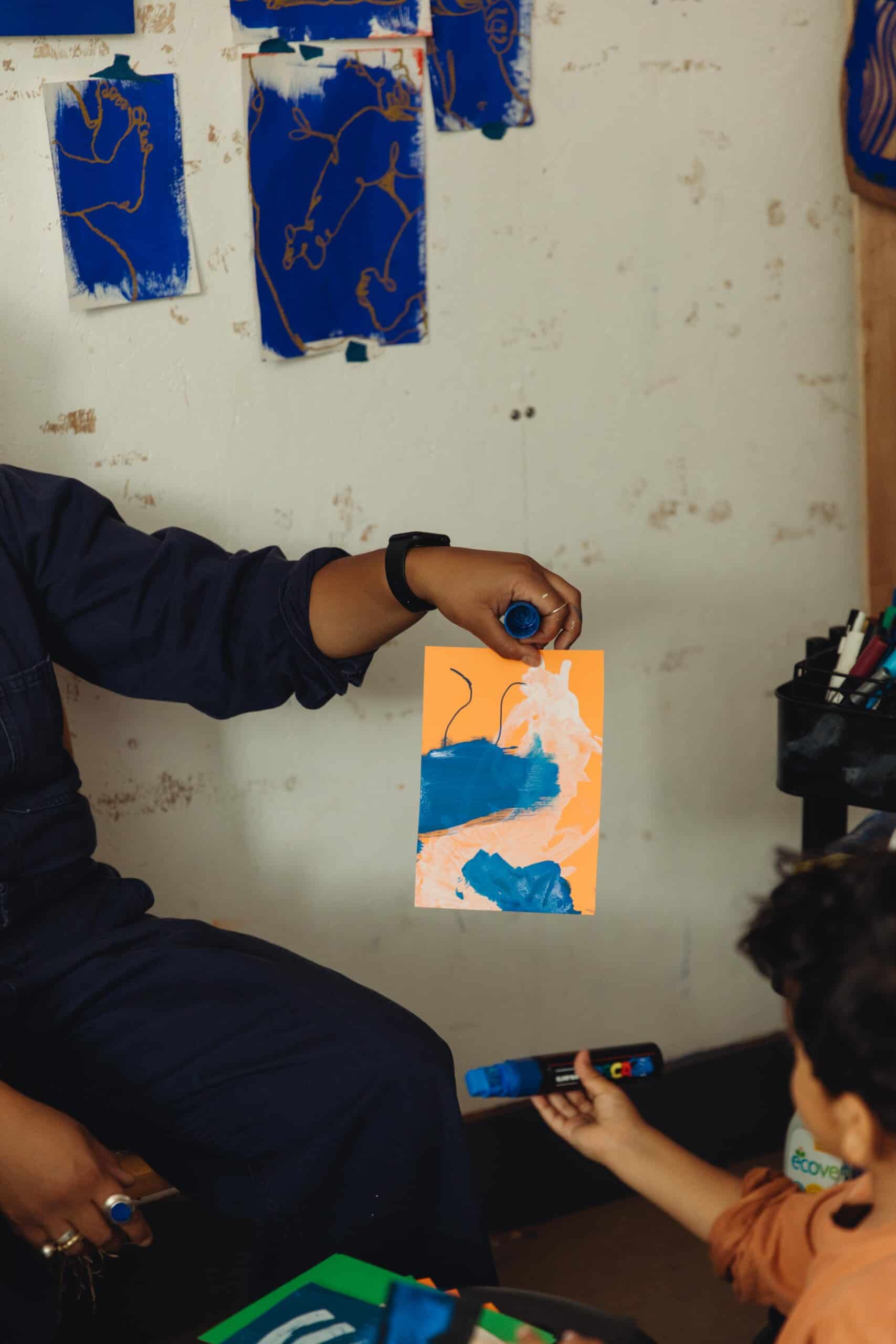 Photography by Dunja Opalko
21 / 56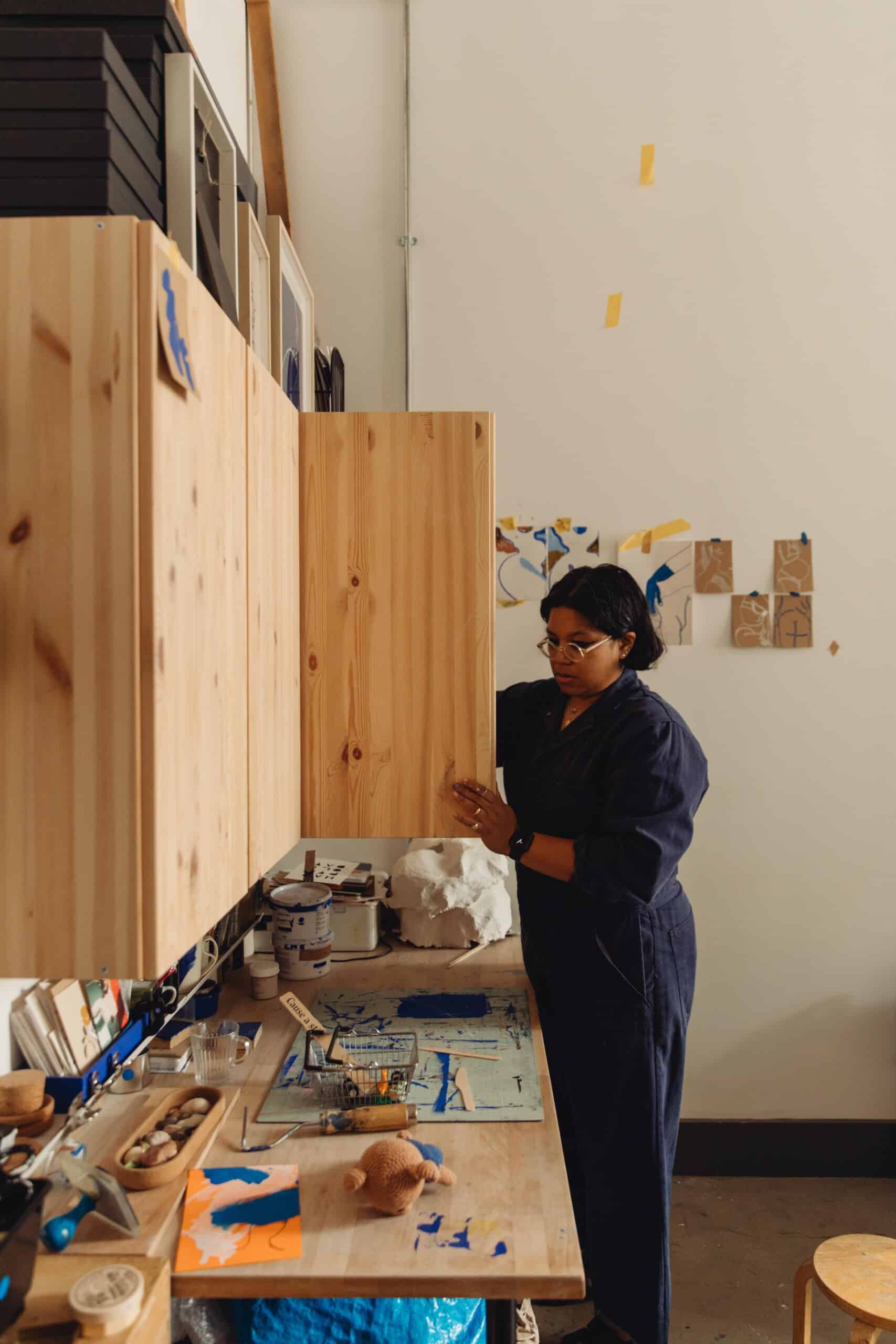 Photography by Dunja Opalko
22 / 56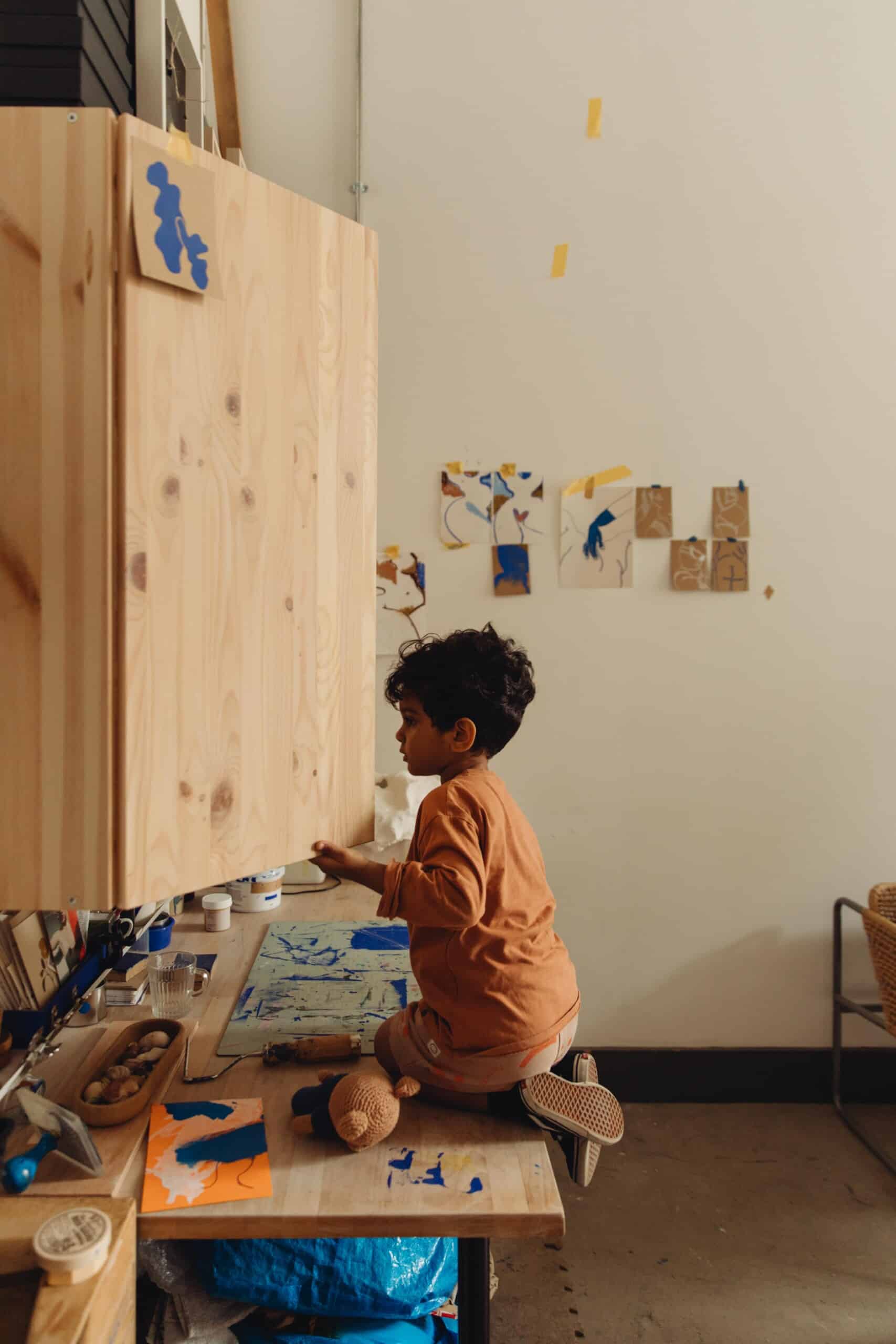 Photography by Dunja Opalko
23 / 56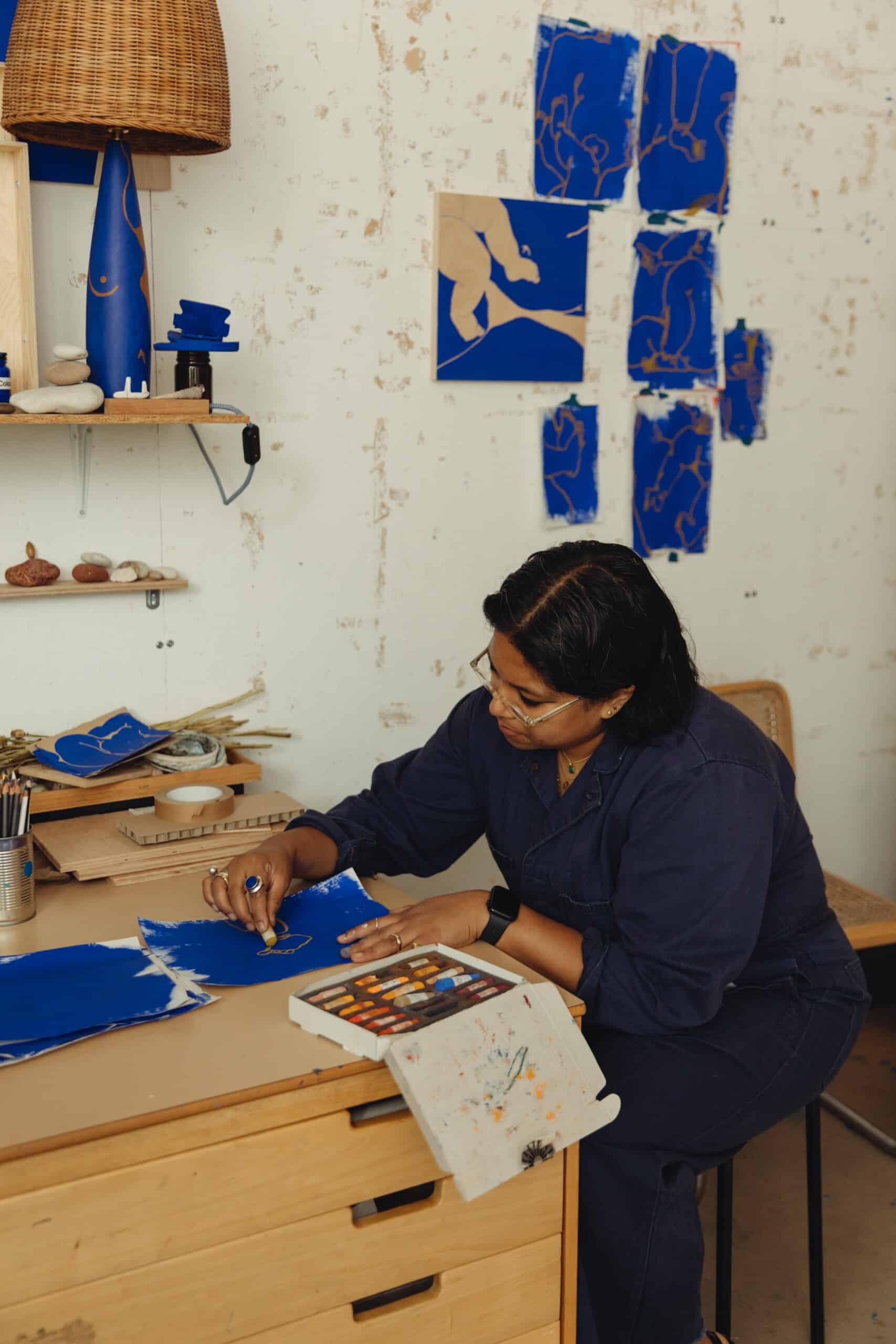 Photography by Dunja Opalko
24 / 56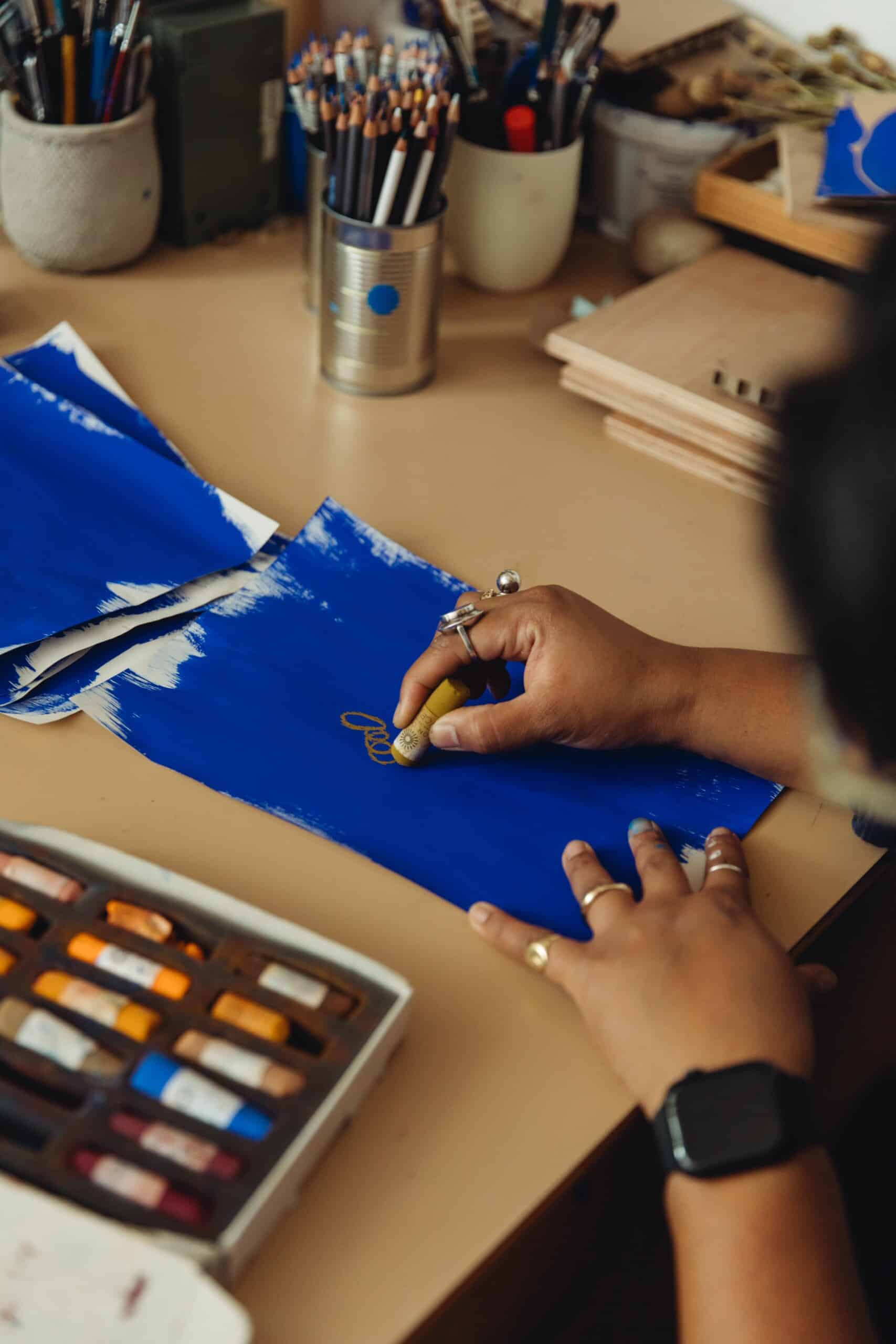 Photography by Dunja Opalko
25 / 56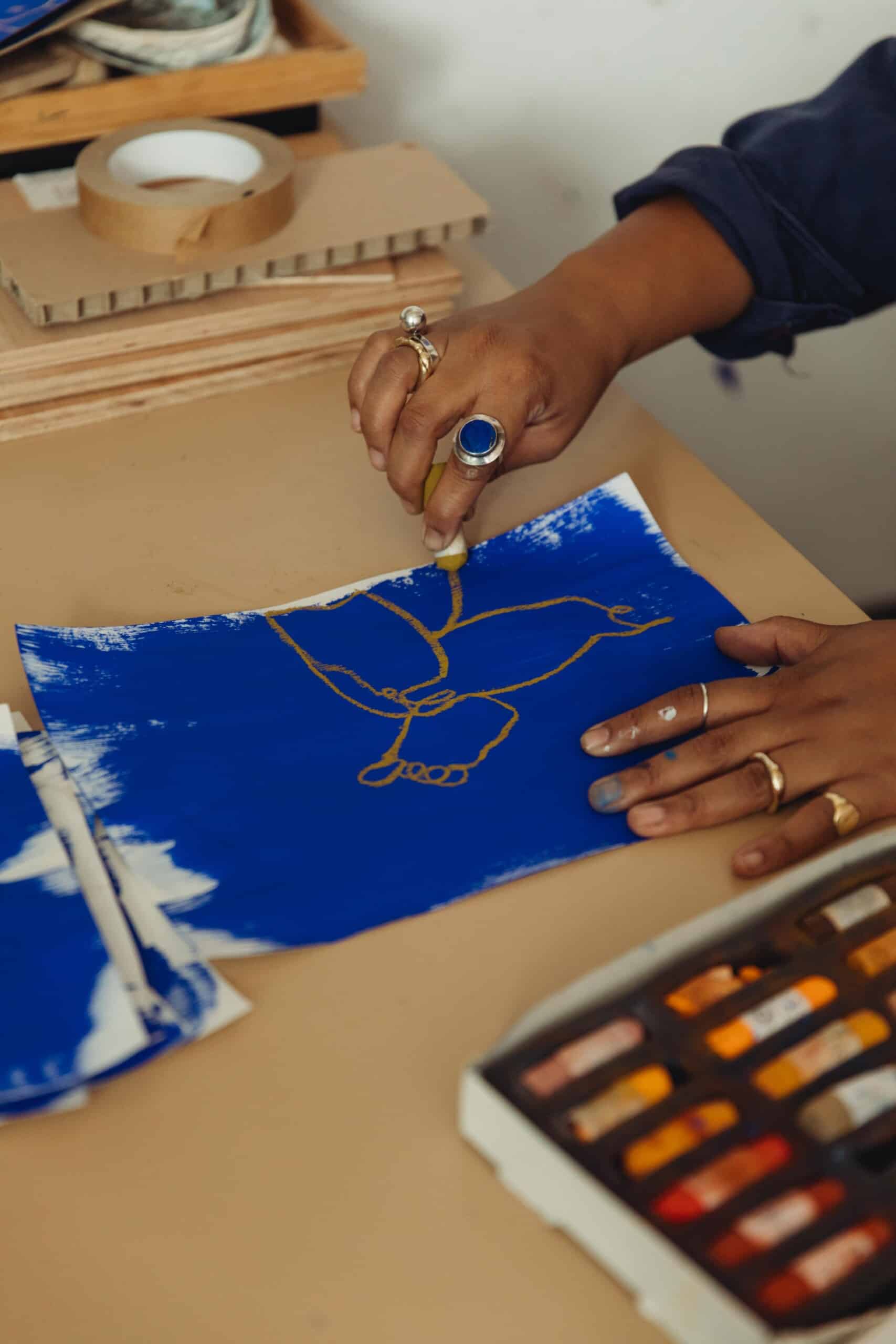 Photography by Dunja Opalko
26 / 56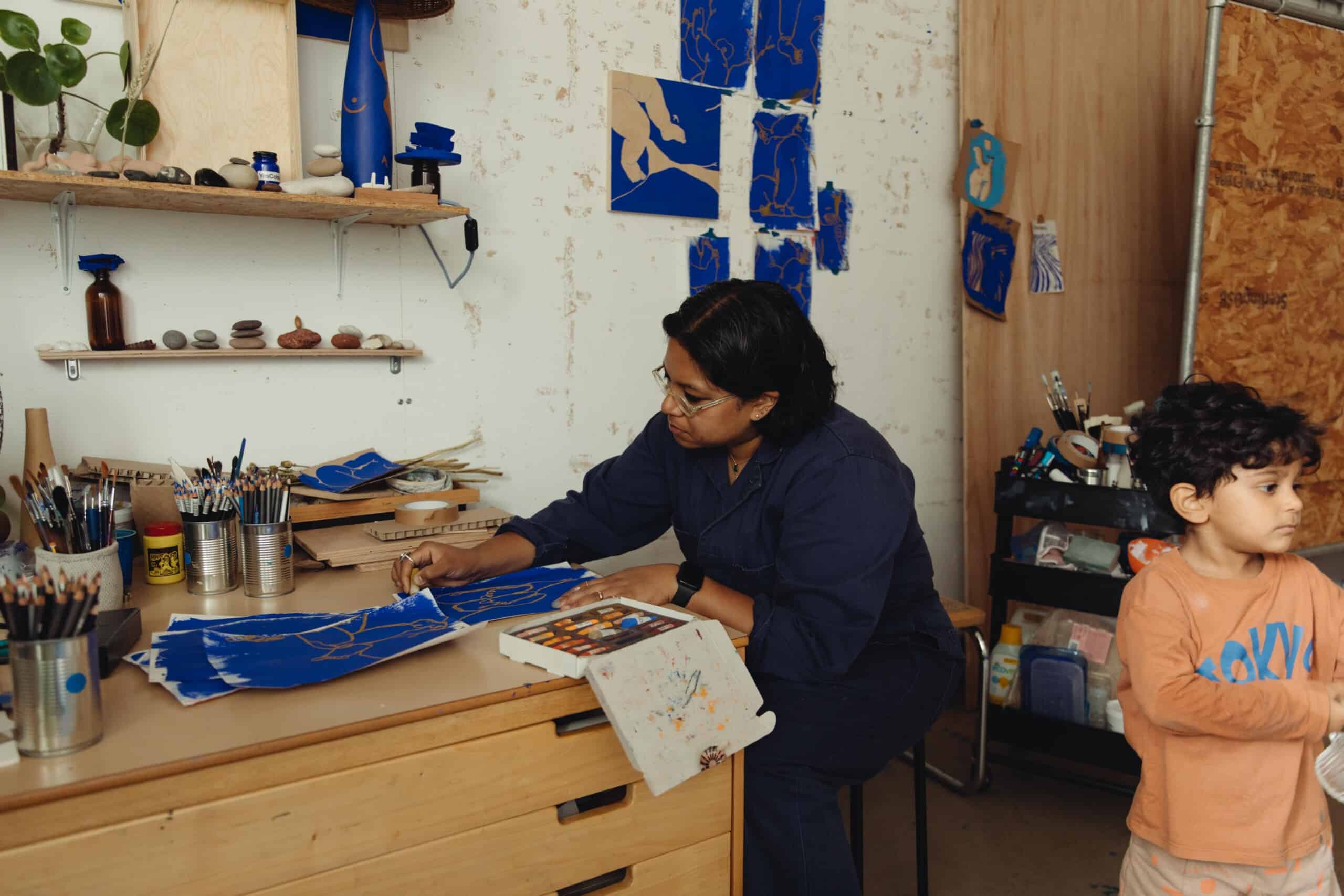 Photography by Dunja Opalko
27 / 56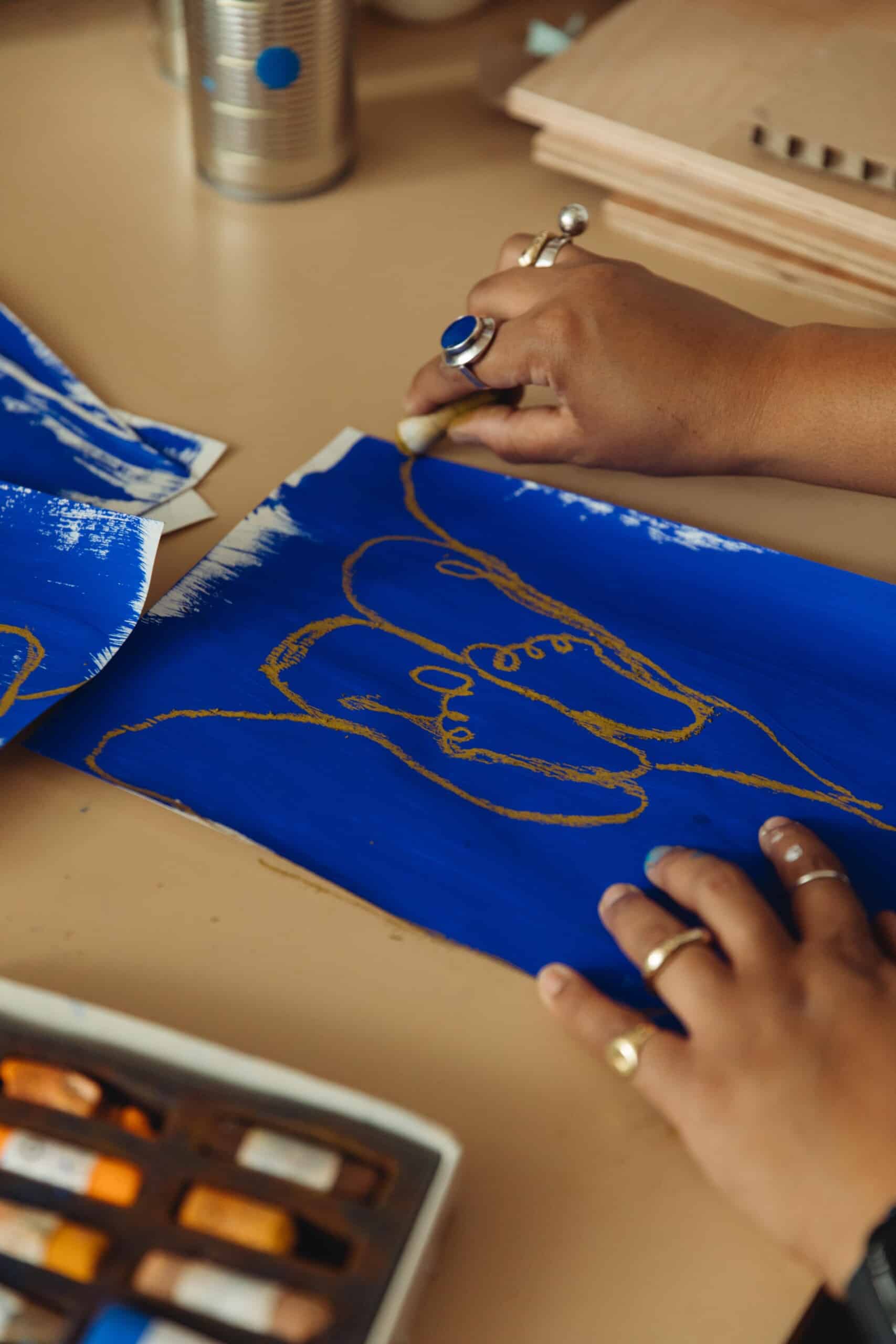 Photography by Dunja Opalko
28 / 56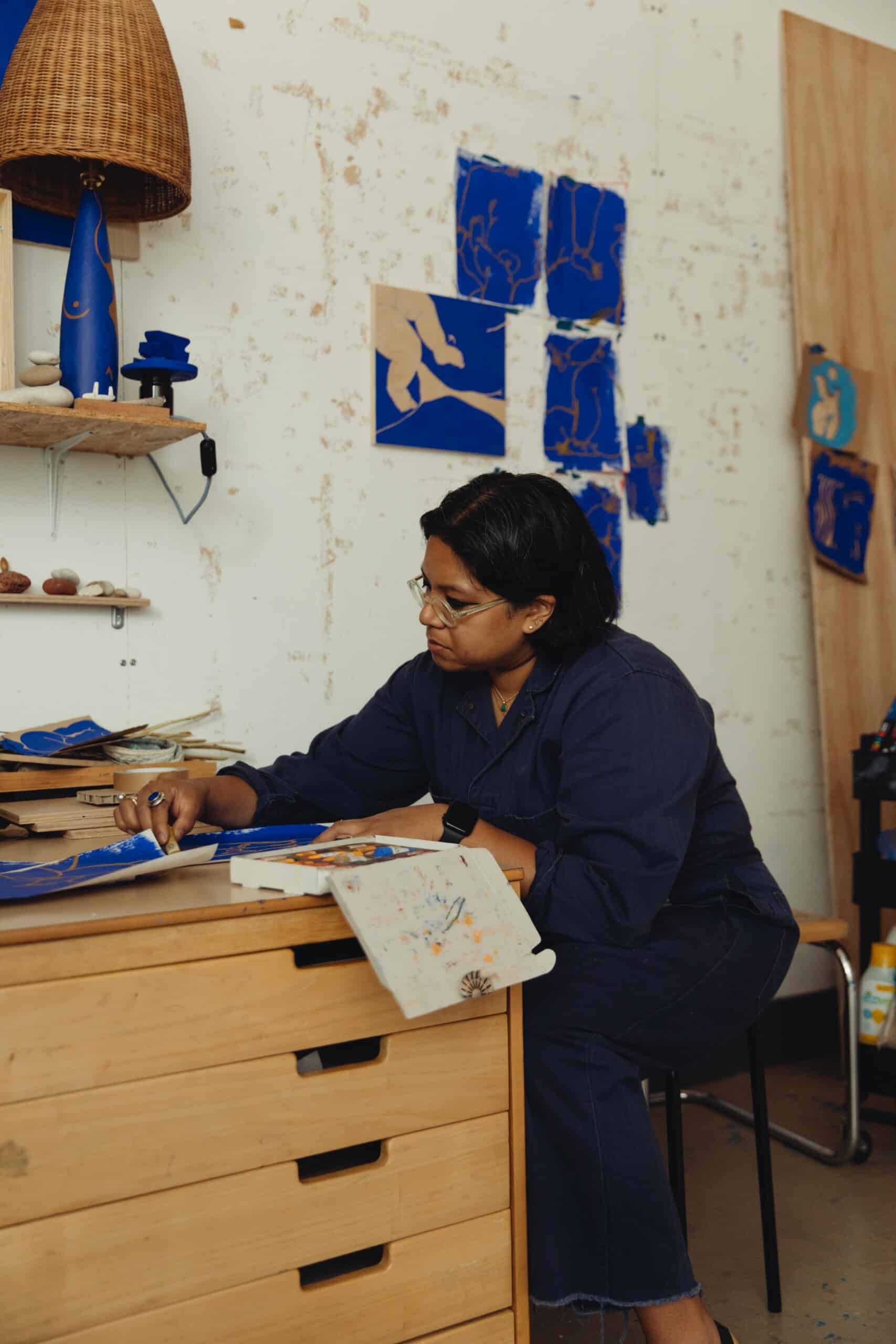 Photography by Dunja Opalko
29 / 56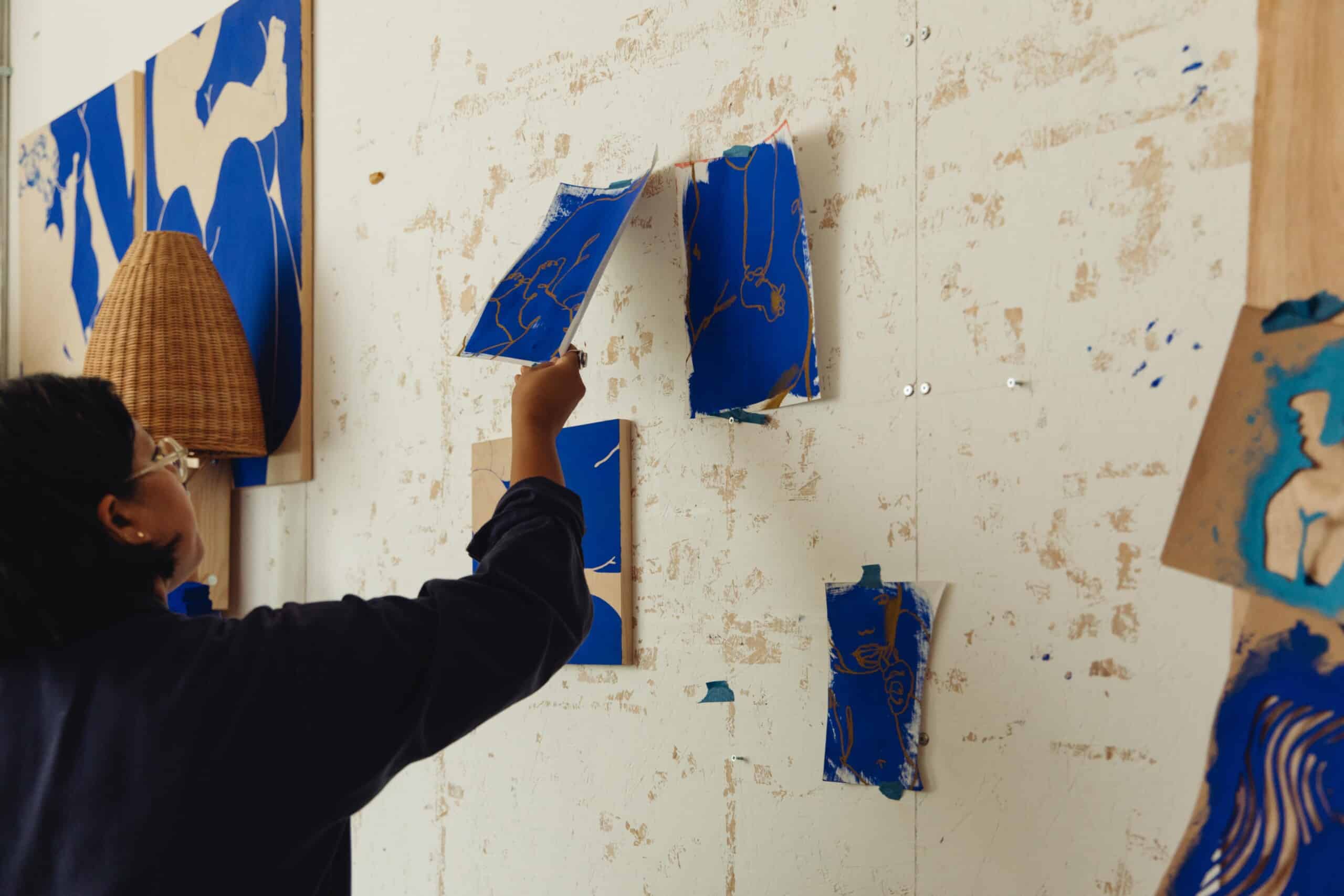 Photography by Dunja Opalko
30 / 56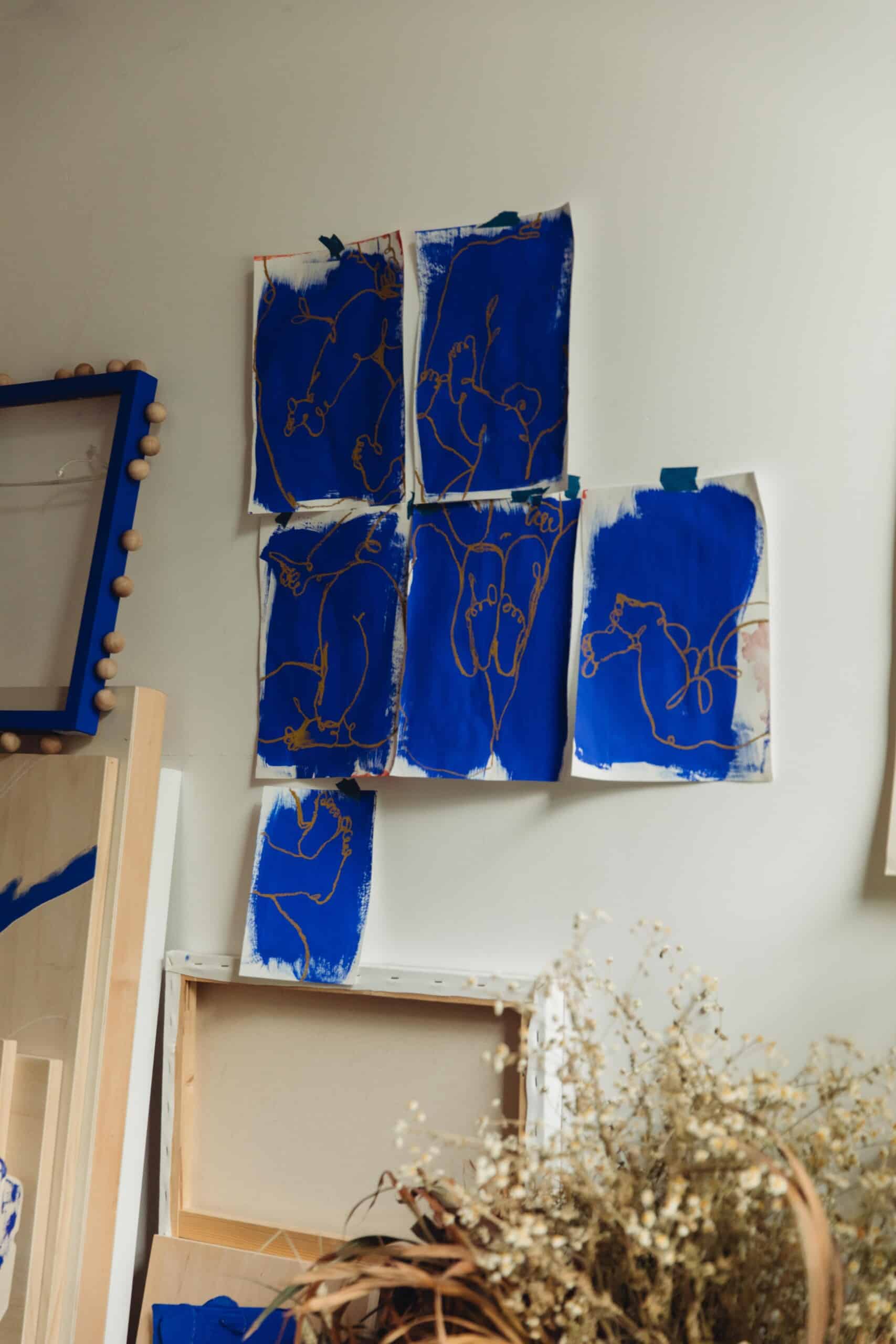 Photography by Dunja Opalko
31 / 56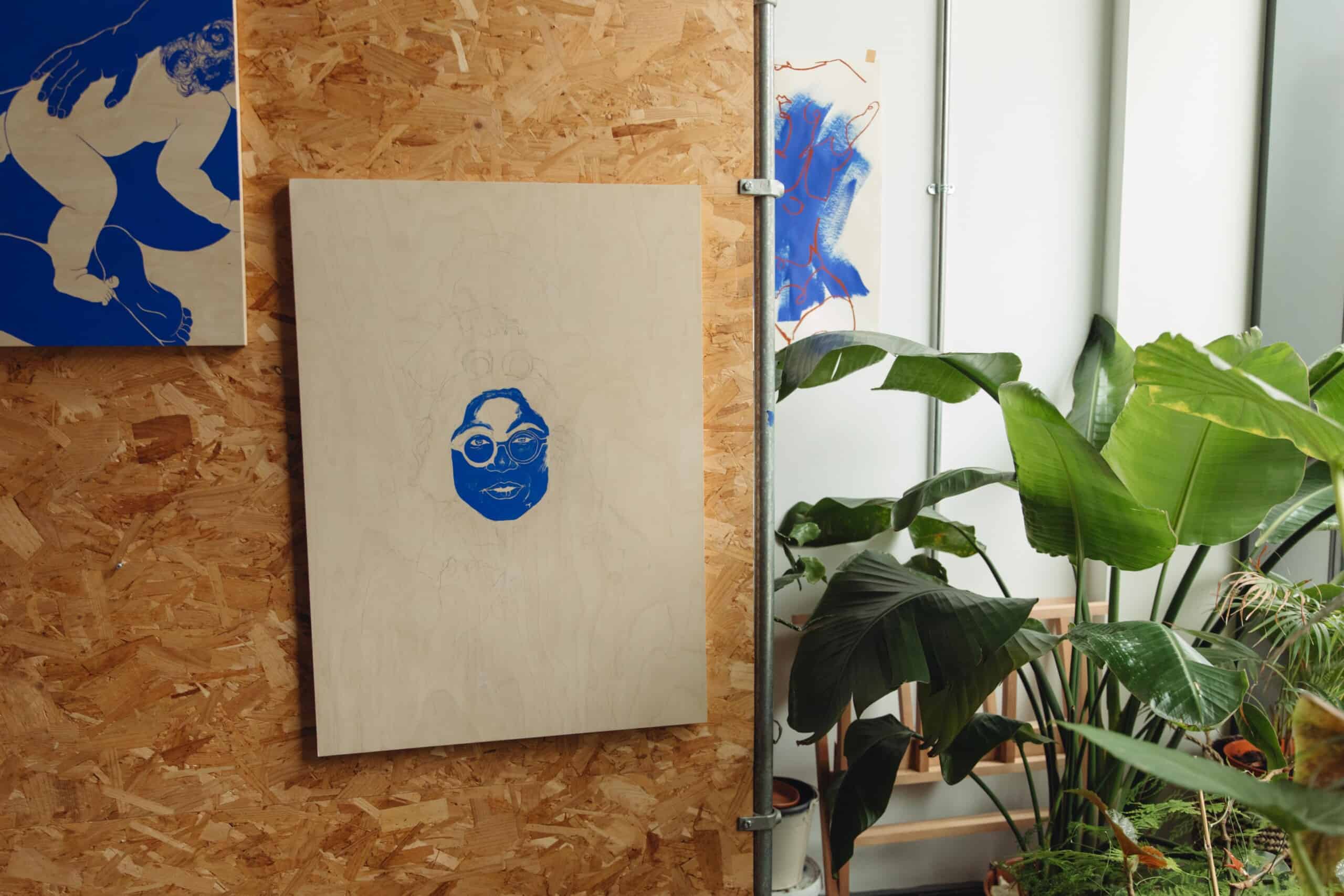 Photography by Dunja Opalko
32 / 56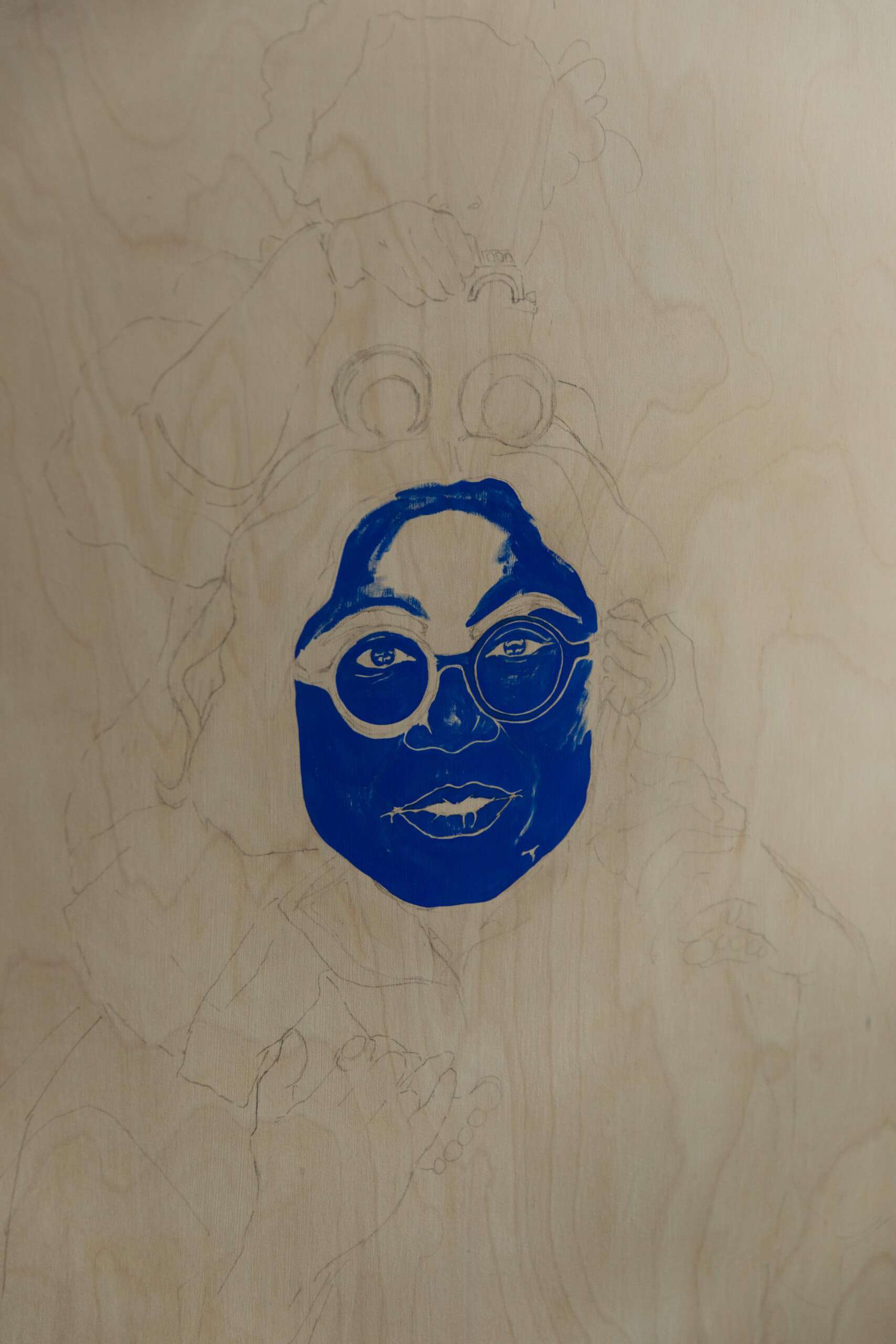 Photography by Dunja Opalko
33 / 56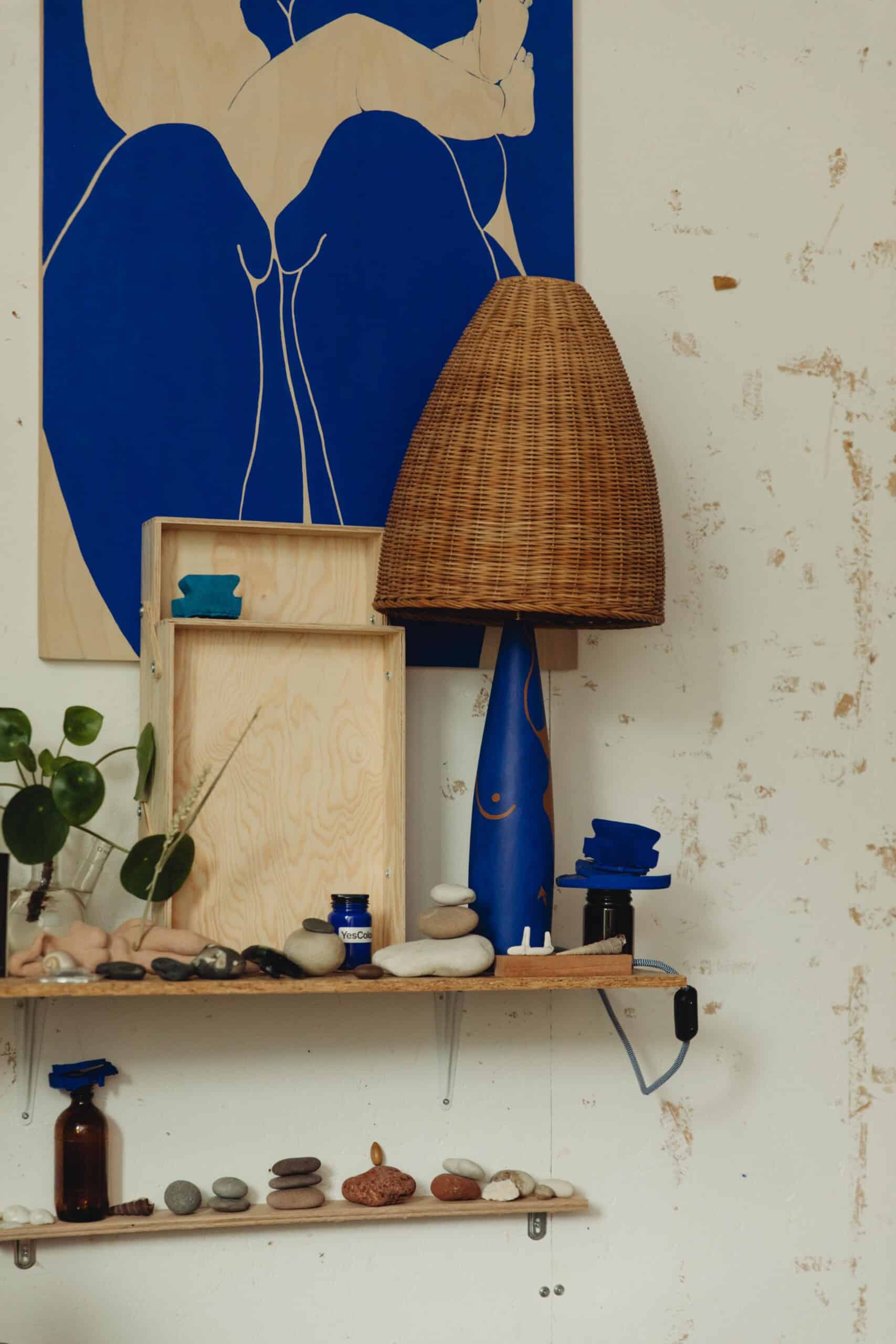 Photography by Dunja Opalko
34 / 56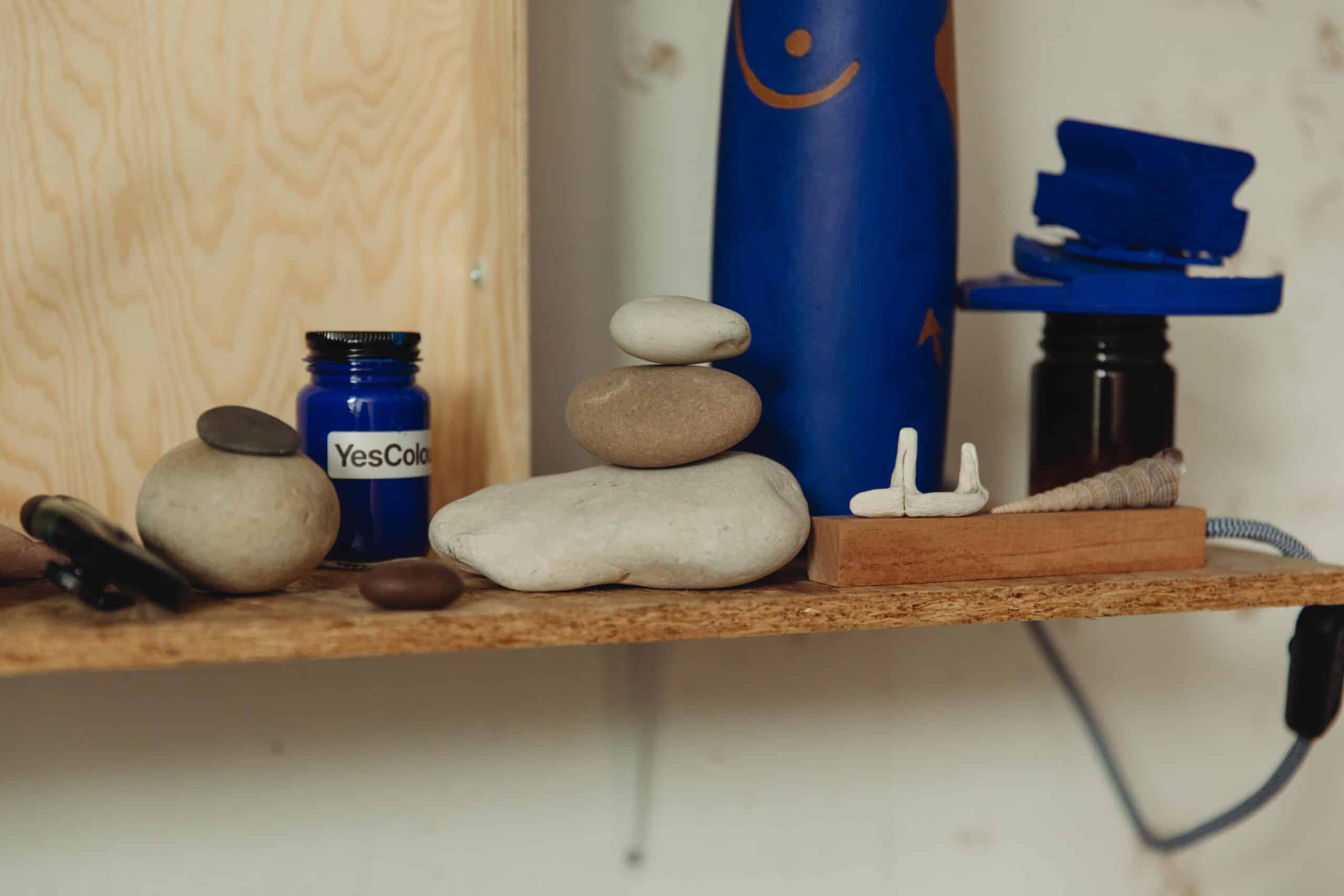 Photography by Dunja Opalko
35 / 56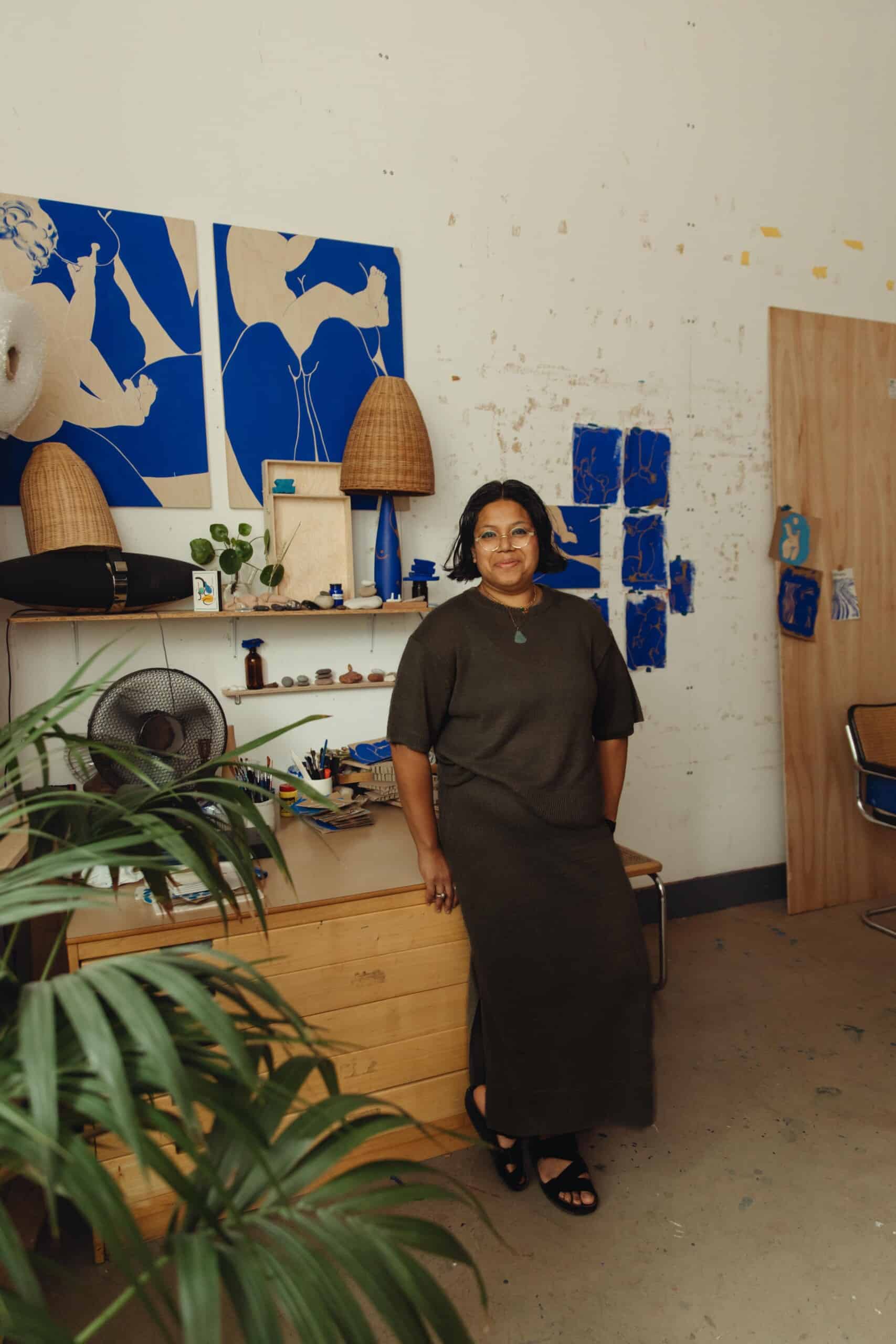 Photography by Dunja Opalko
36 / 56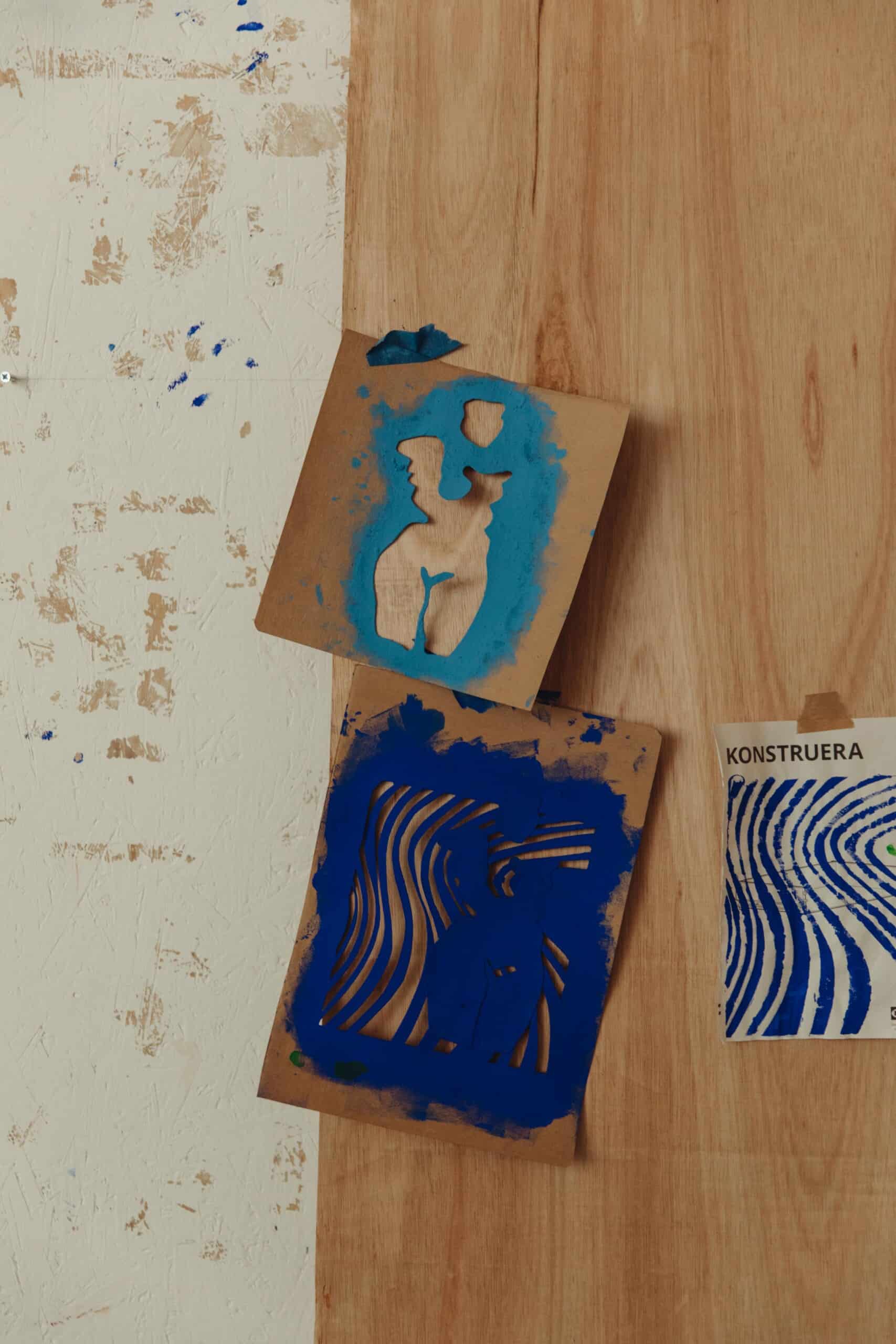 Photography by Dunja Opalko
37 / 56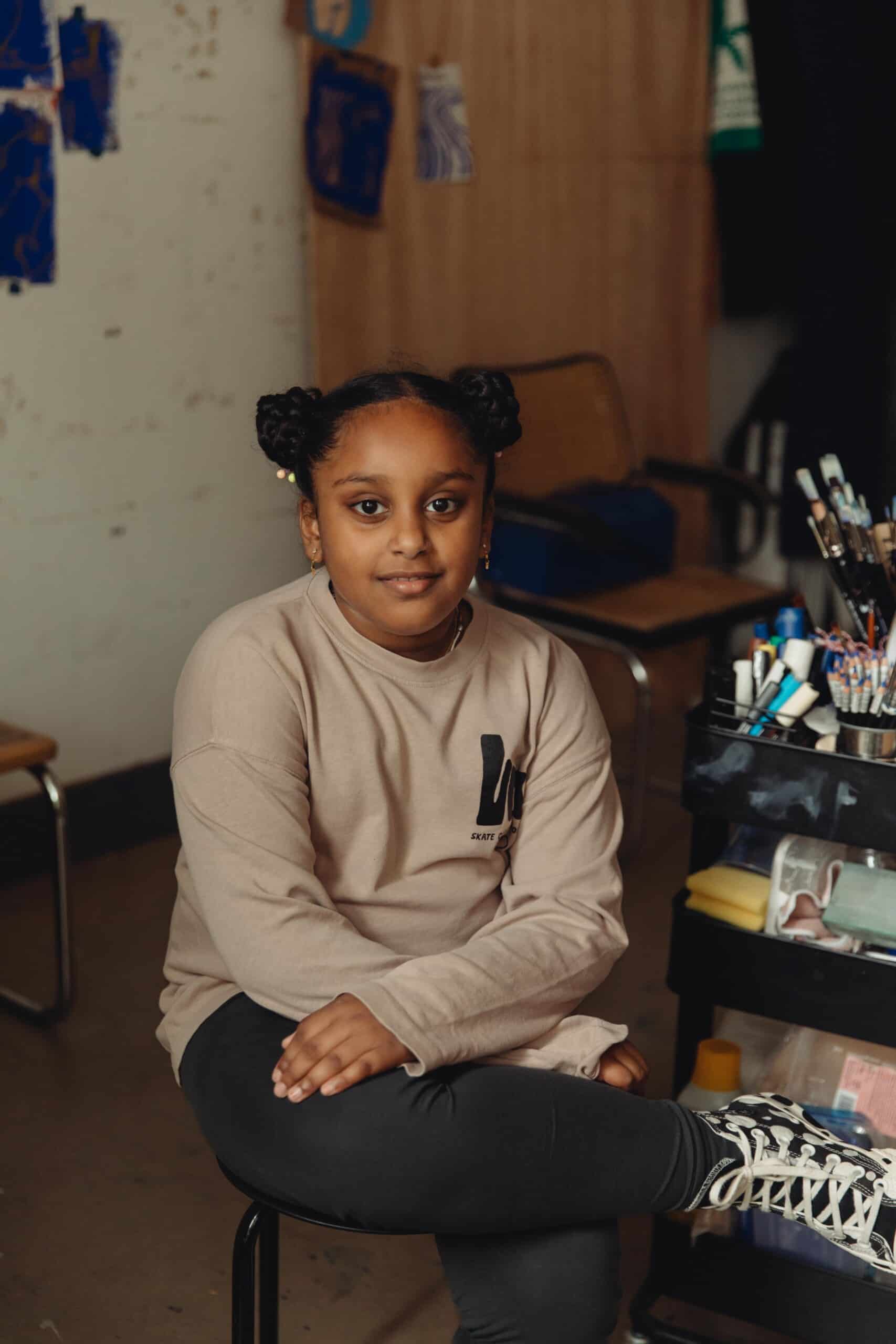 Photography by Dunja Opalko
38 / 56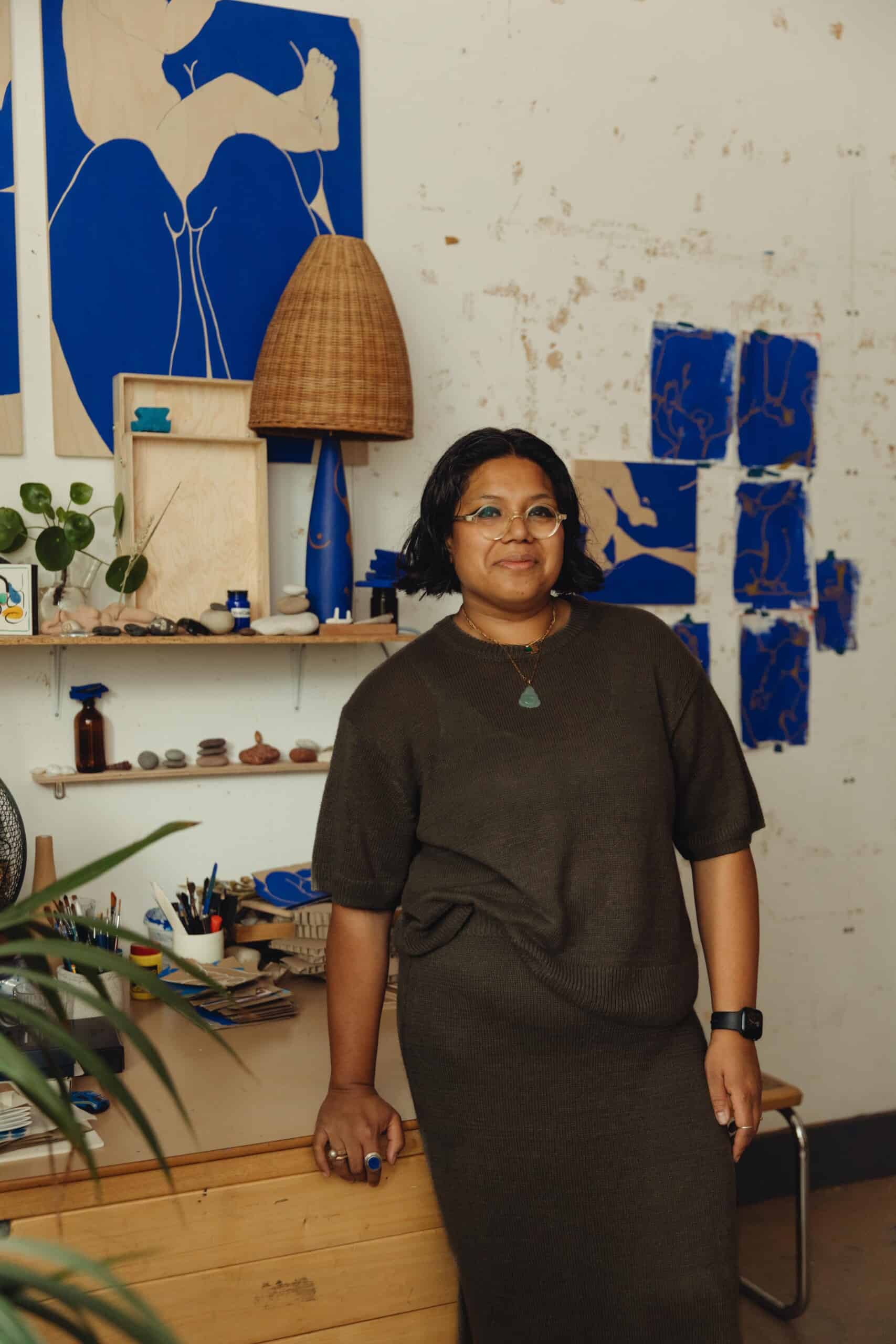 Photography by Dunja Opalko
39 / 56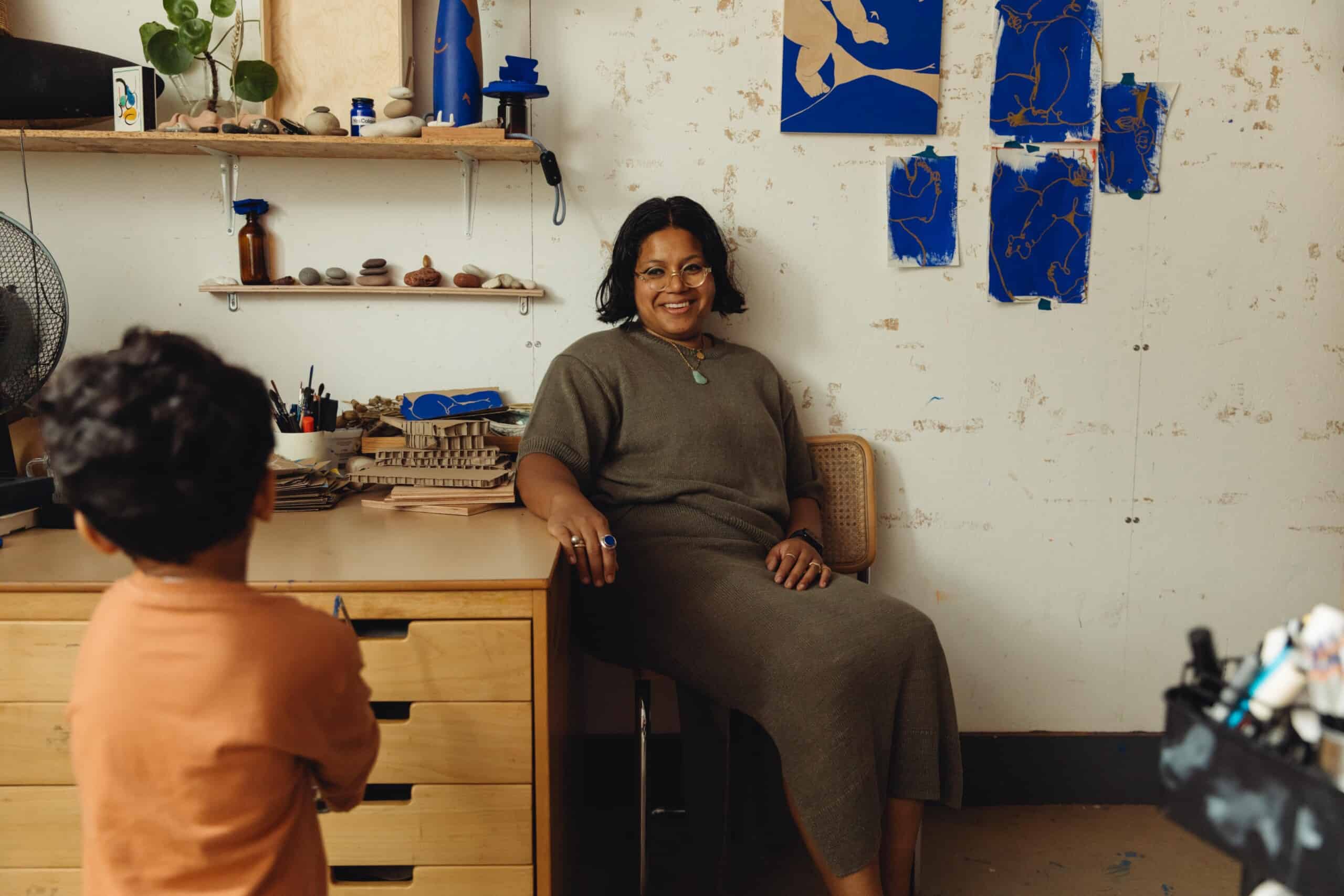 Photography by Dunja Opalko
40 / 56
Photography by Dunja Opalko
41 / 56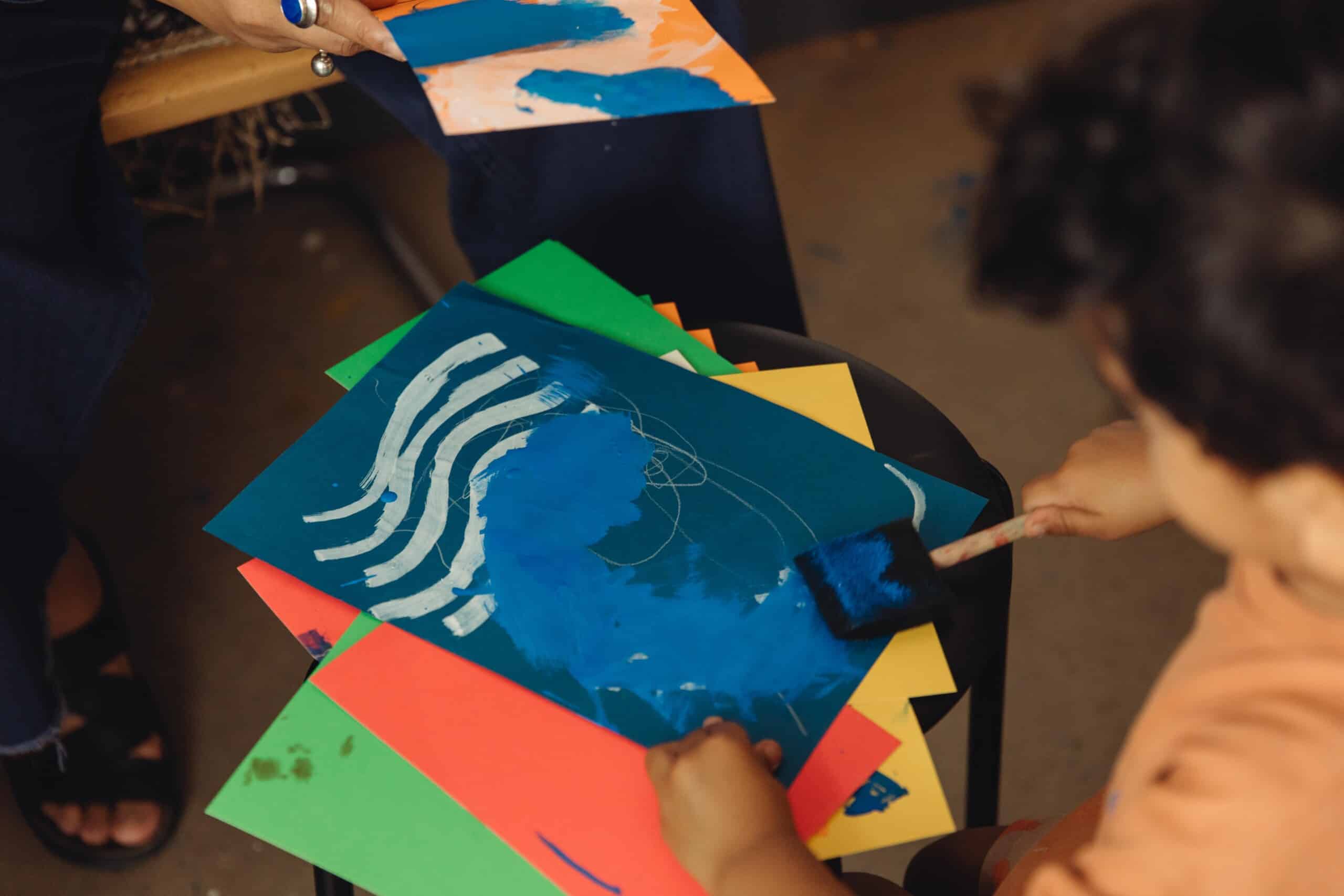 Photography by Dunja Opalko
42 / 56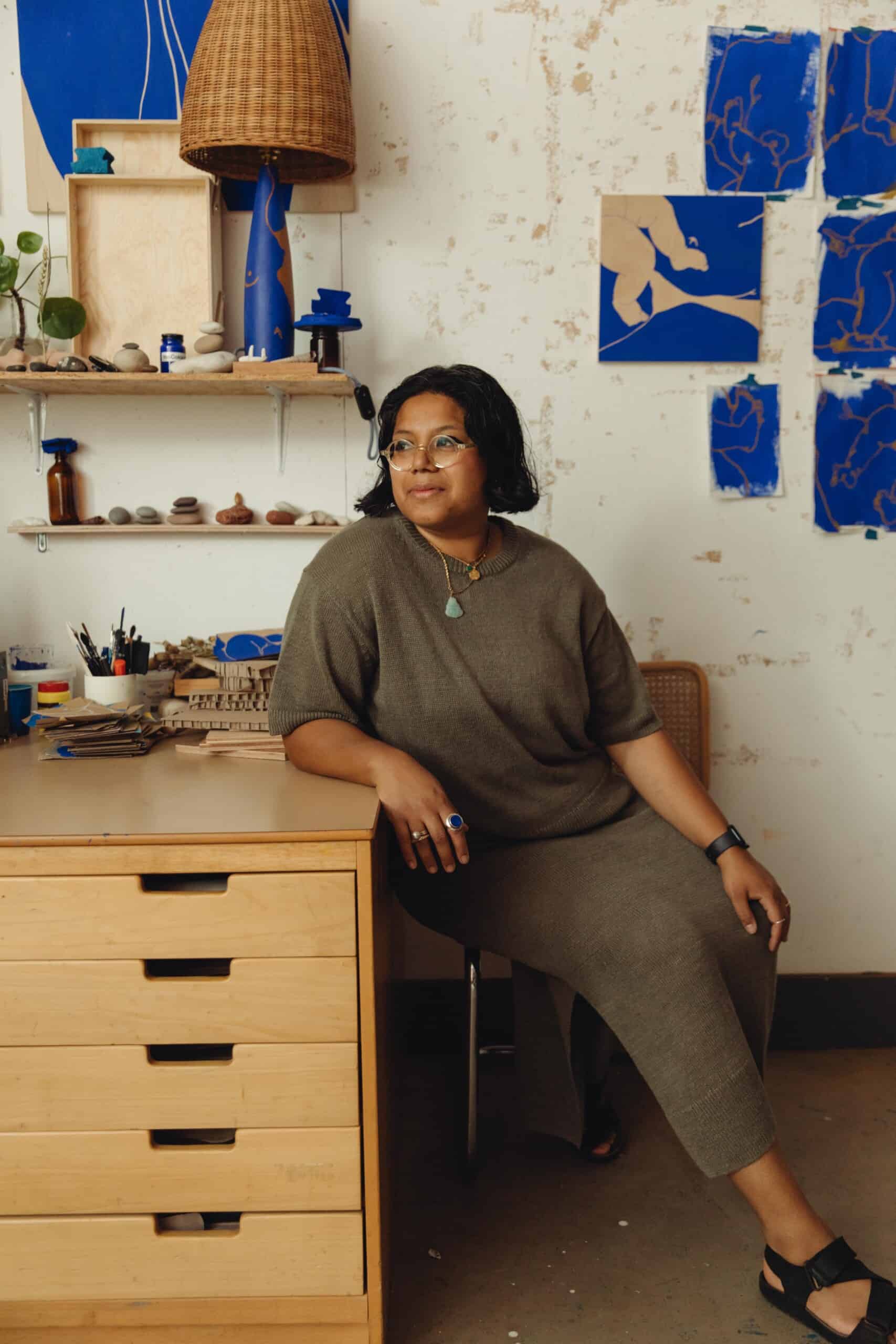 Photography by Dunja Opalko
43 / 56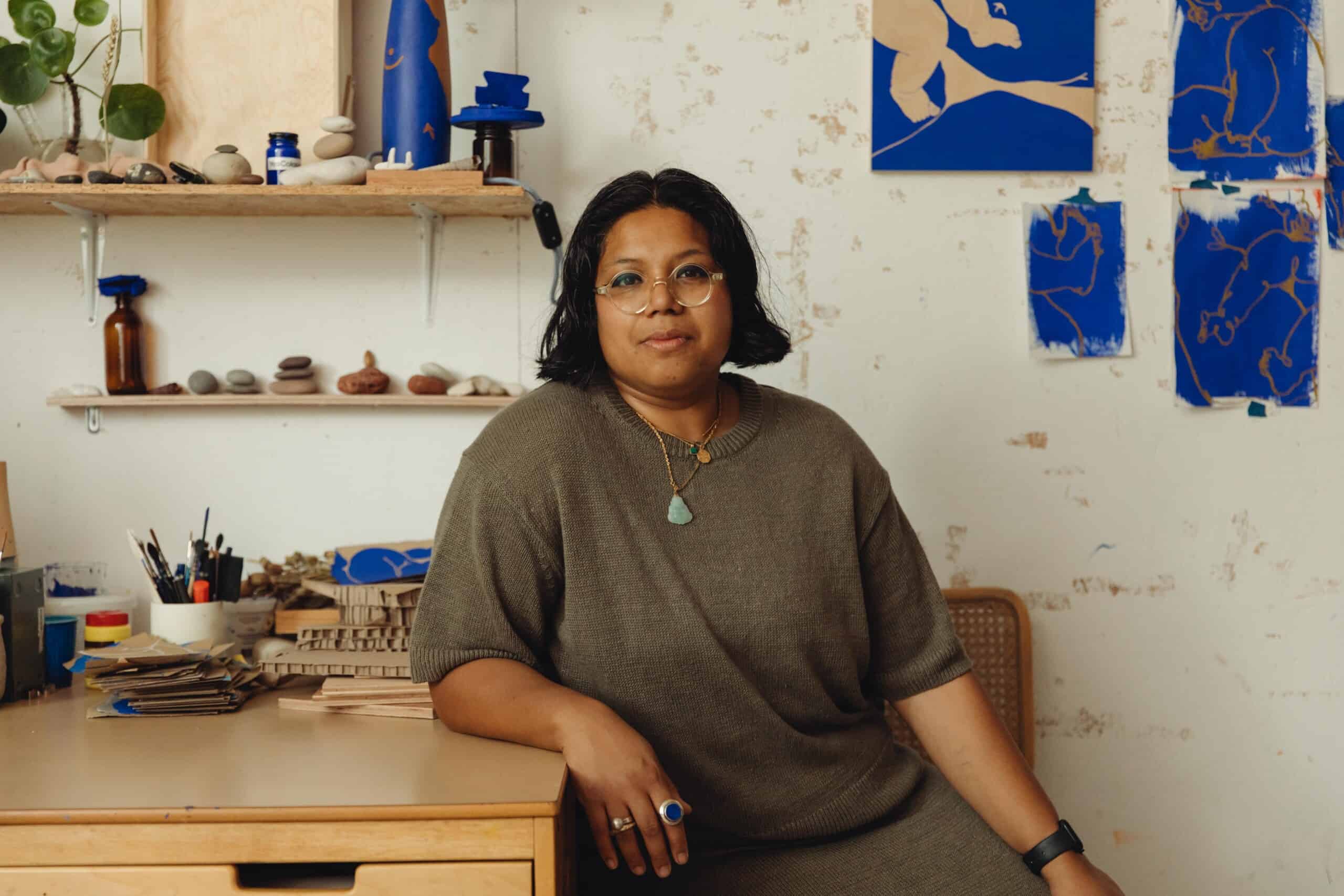 Photography by Dunja Opalko
44 / 56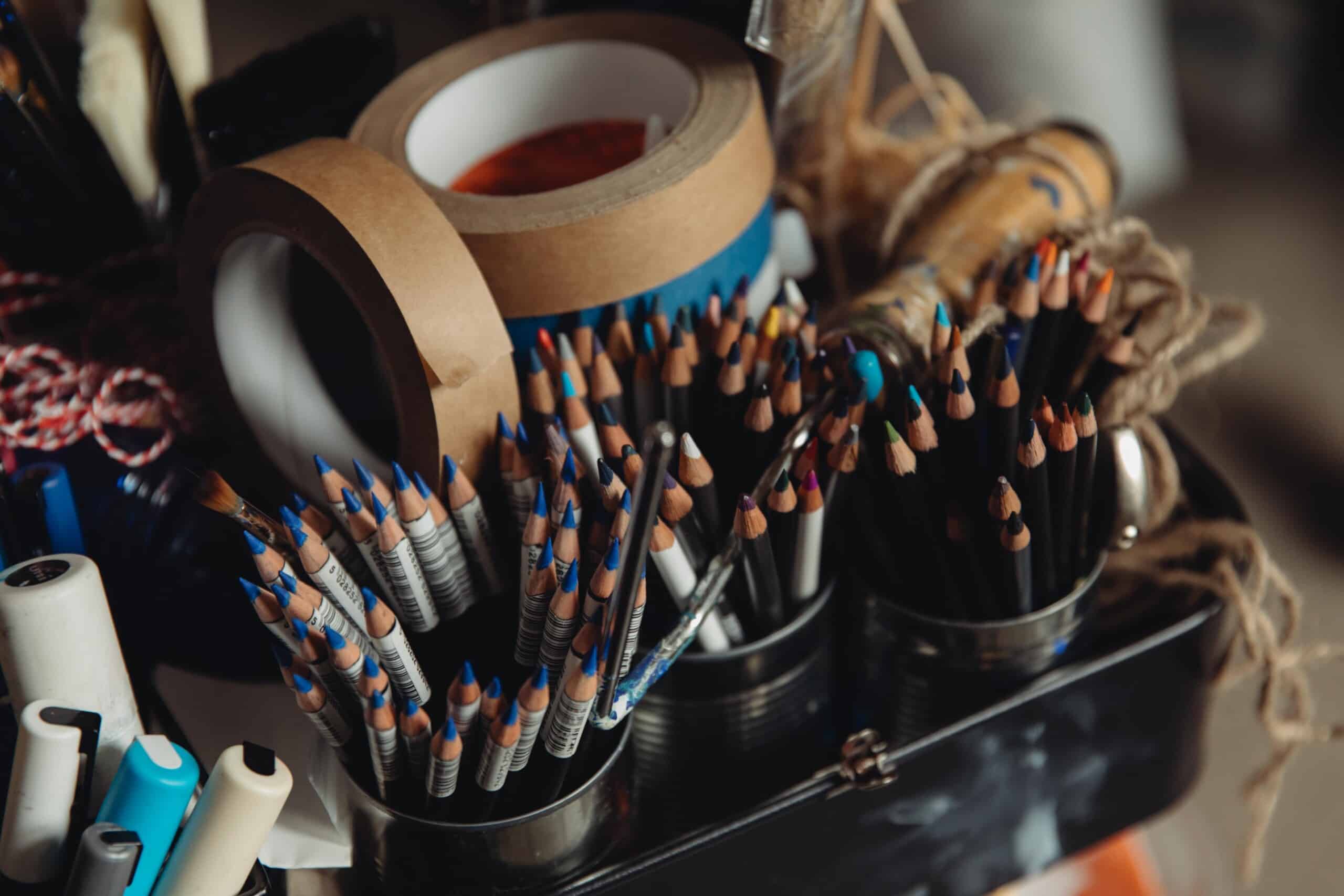 Photography by Dunja Opalko
45 / 56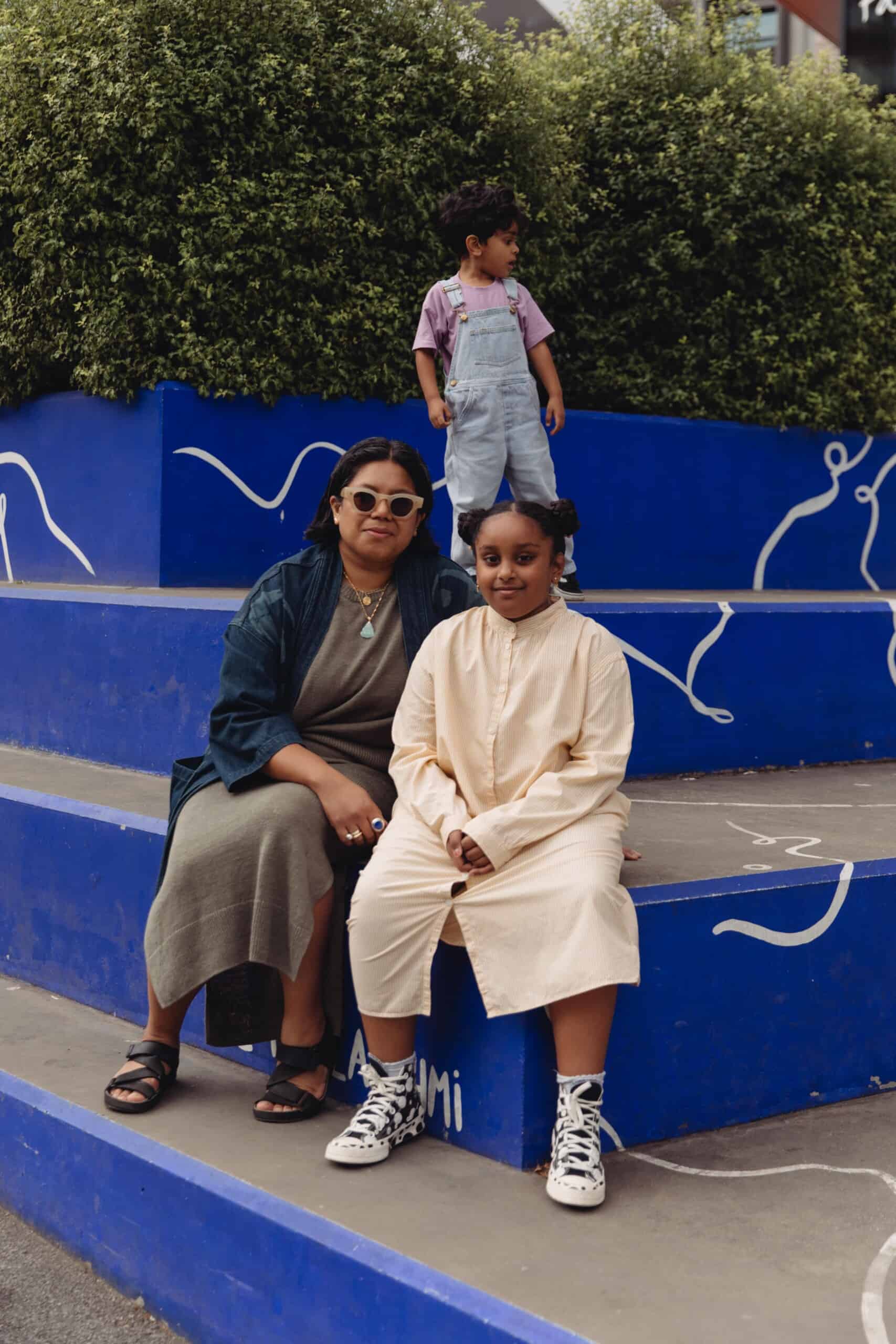 Photography by Dunja Opalko
46 / 56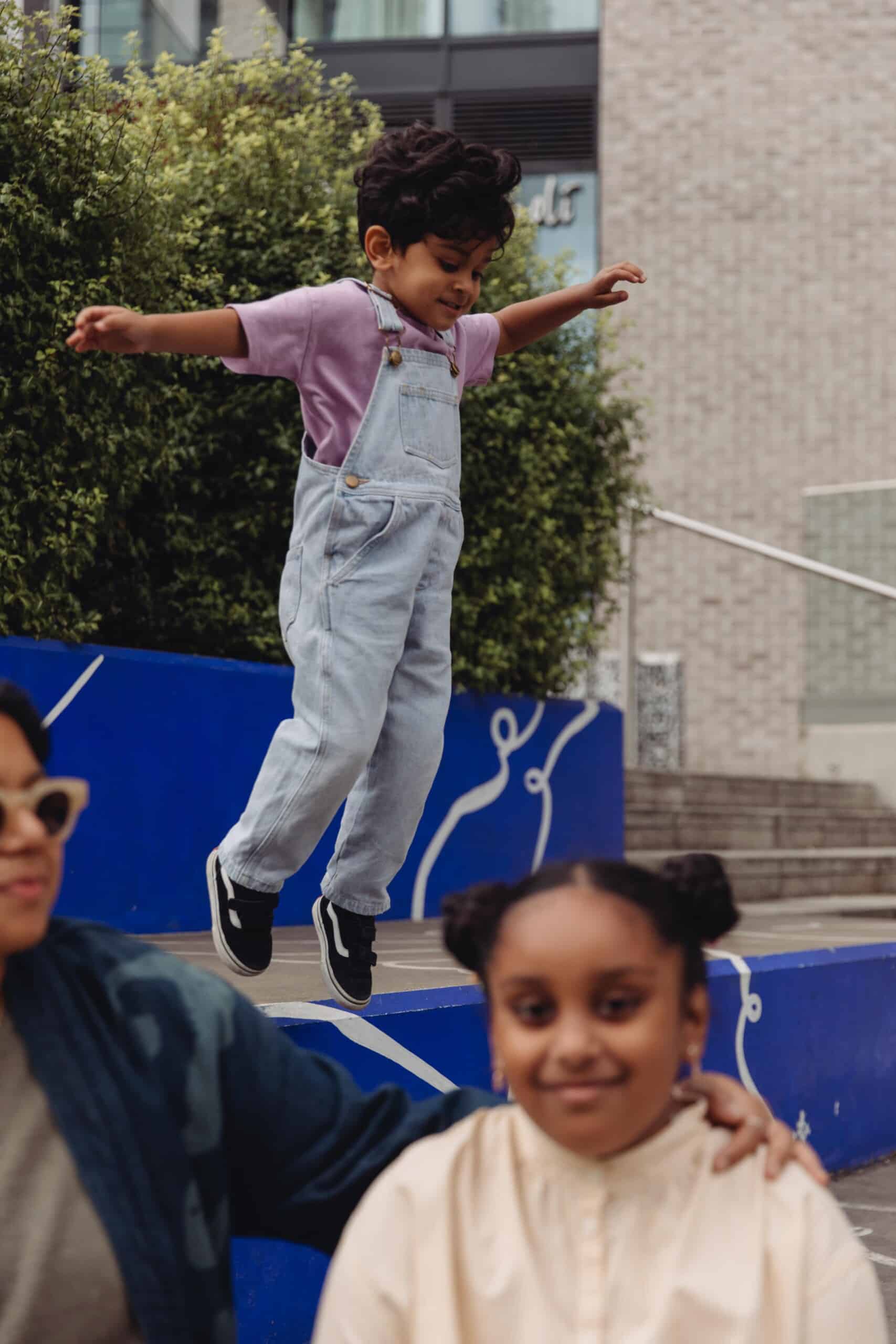 Photography by Dunja Opalko
47 / 56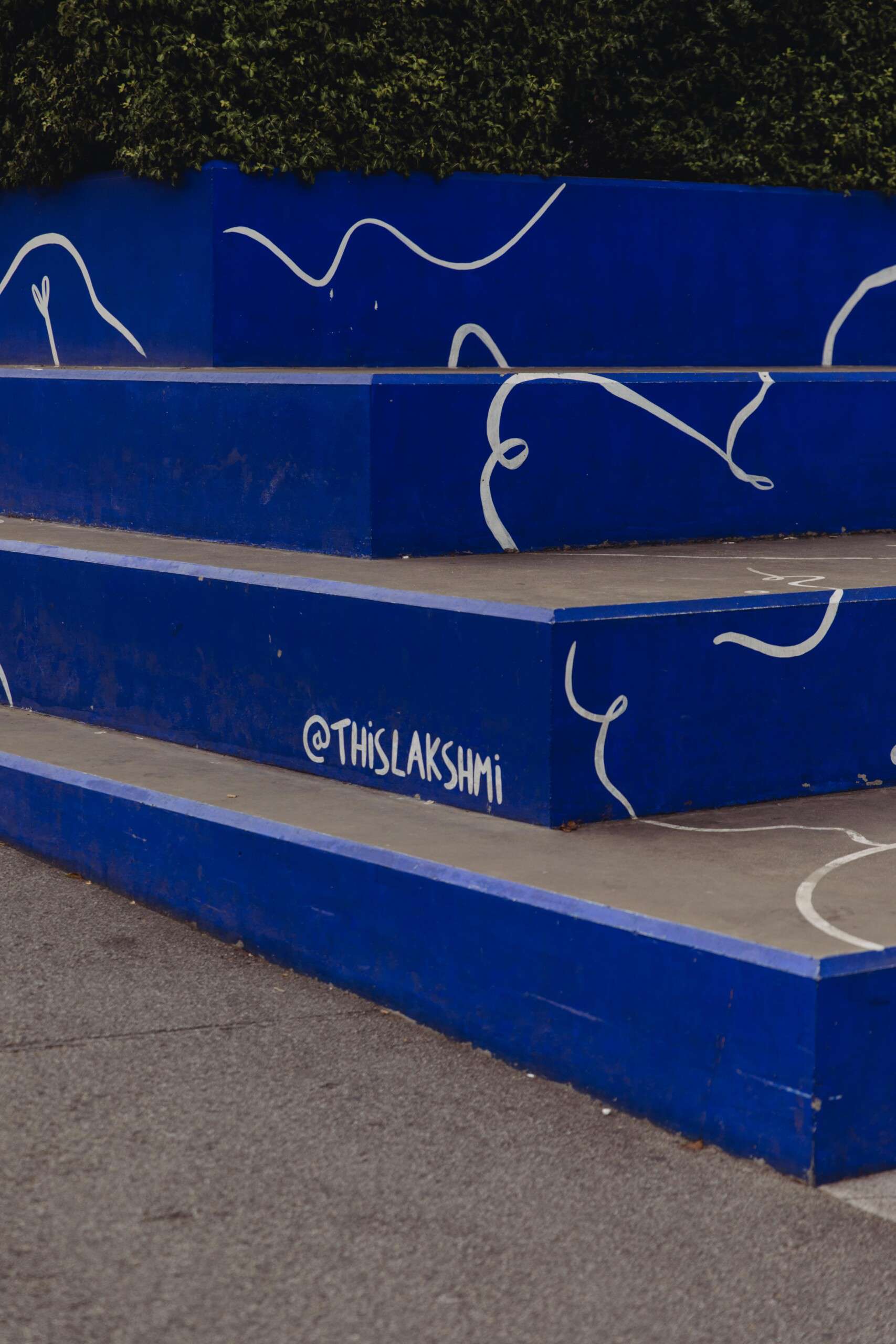 Photography by Dunja Opalko
48 / 56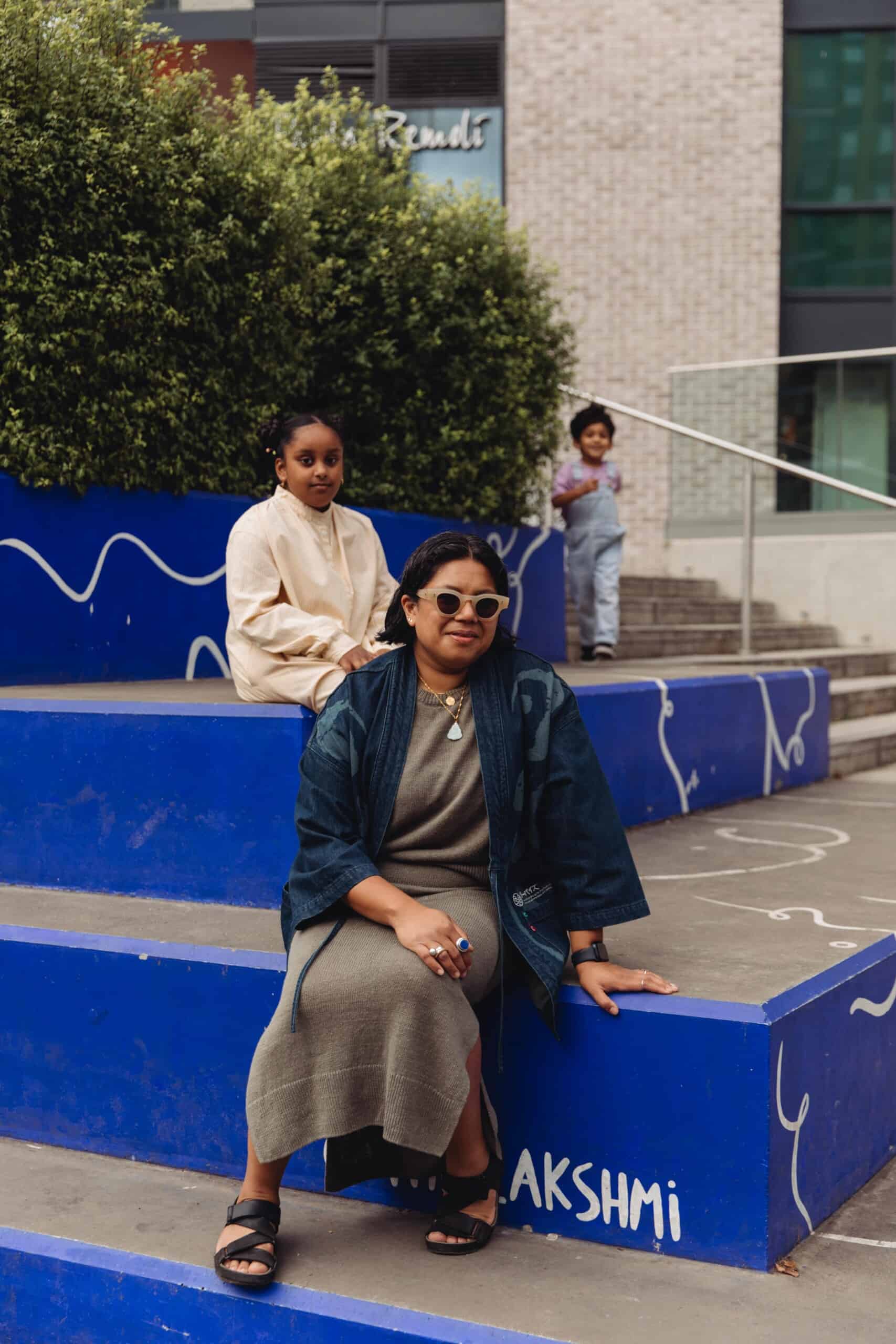 Photography by Dunja Opalko
49 / 56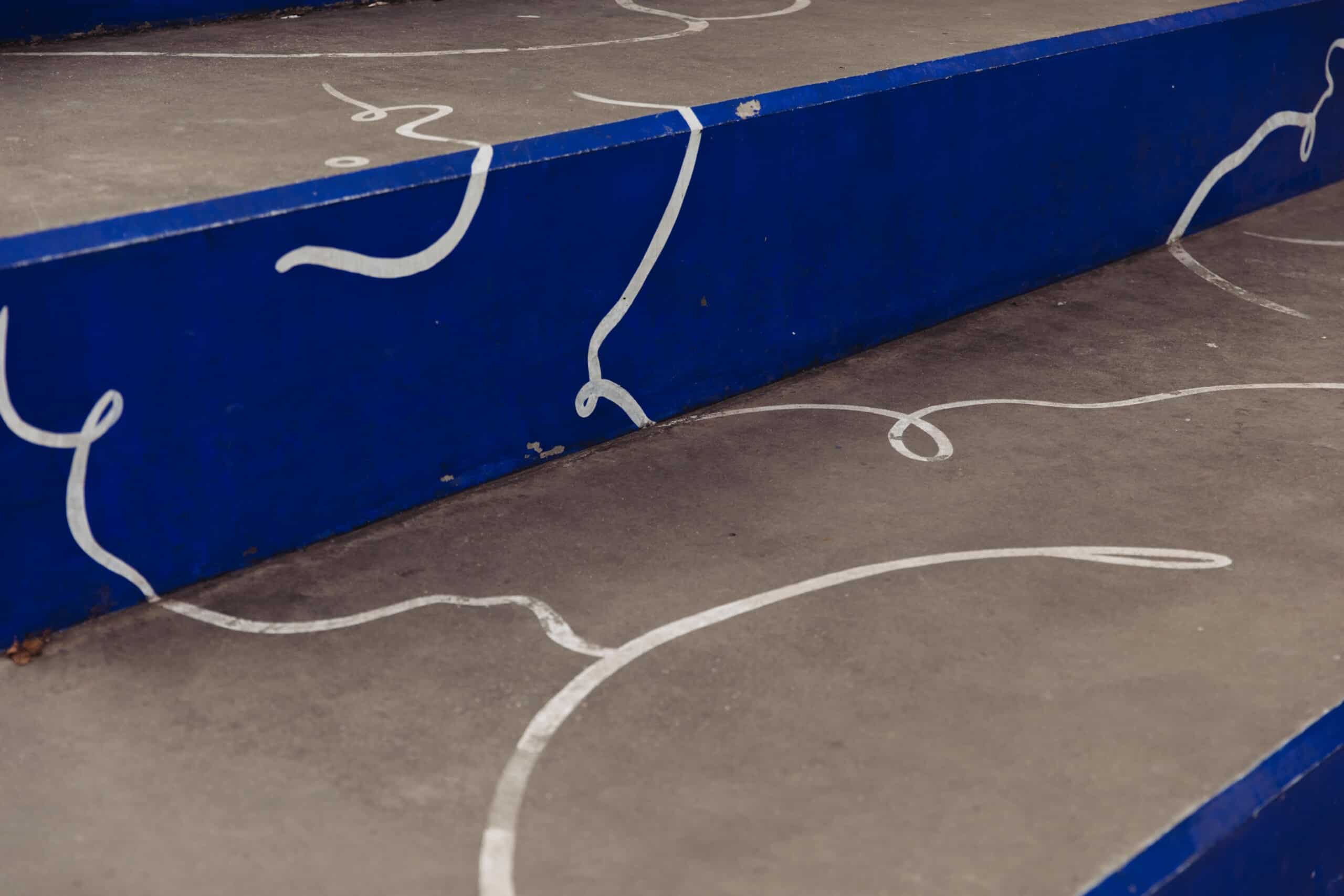 Photography by Dunja Opalko
50 / 56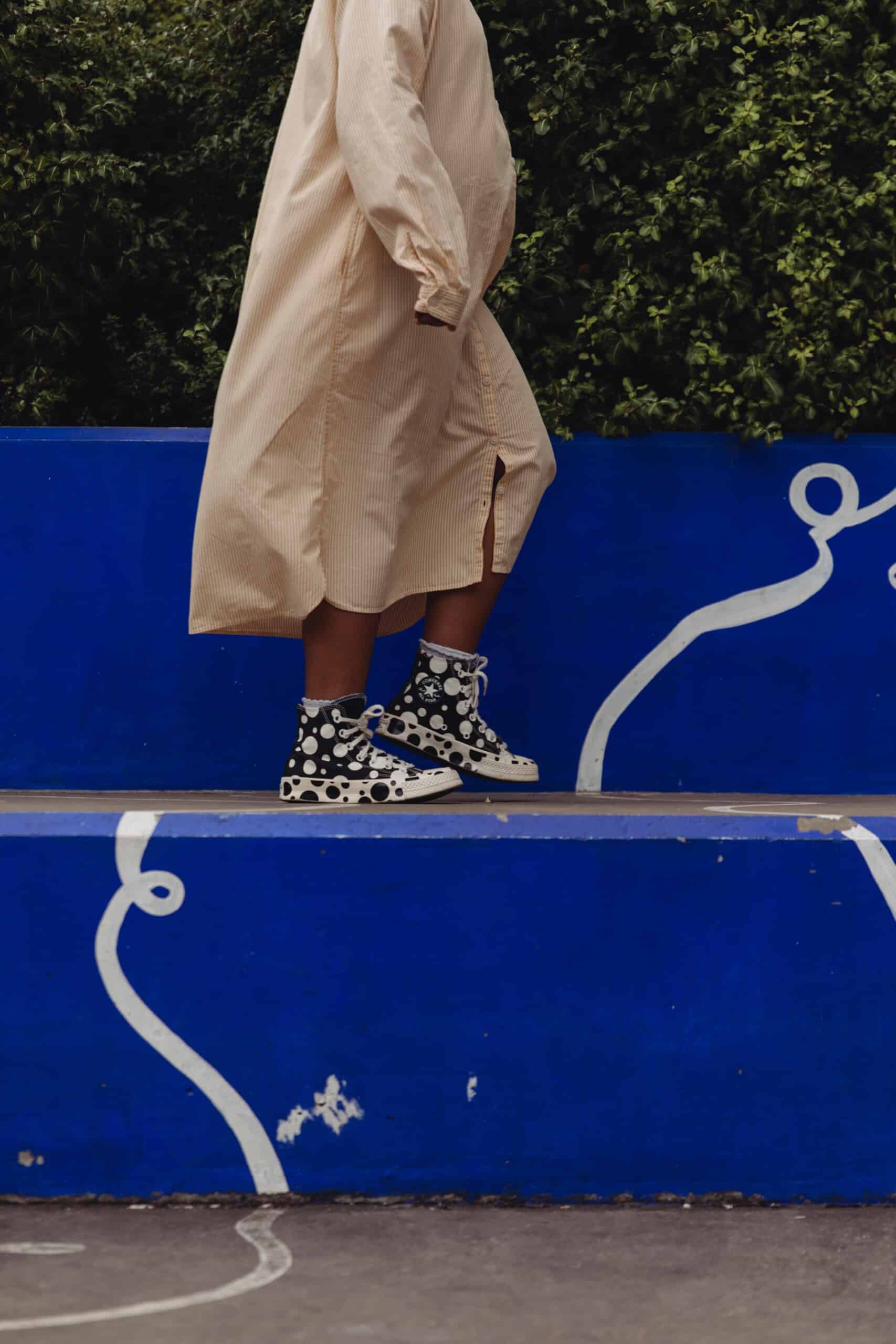 Photography by Dunja Opalko
51 / 56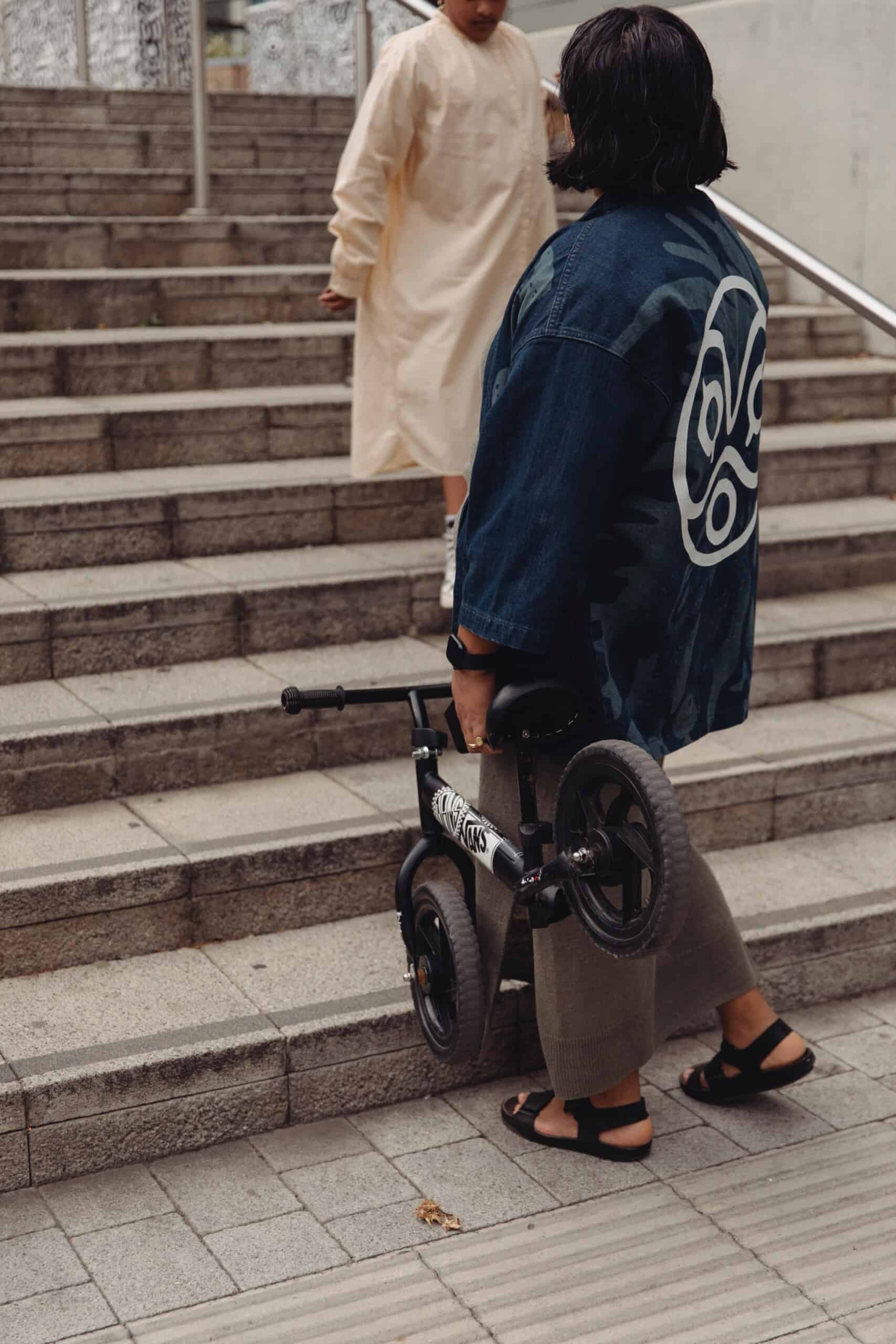 Photography by Dunja Opalko
52 / 56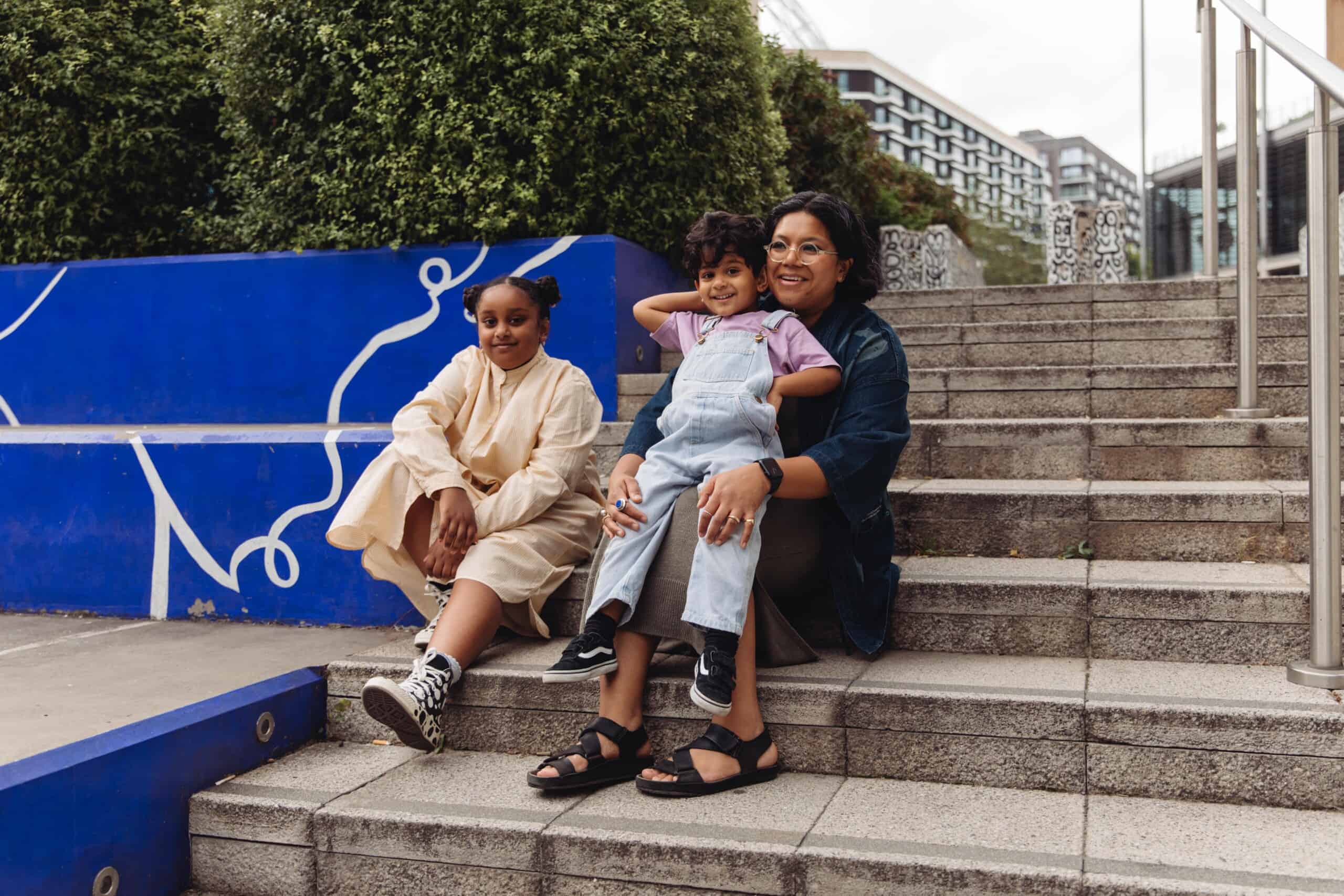 Photography by Dunja Opalko
53 / 56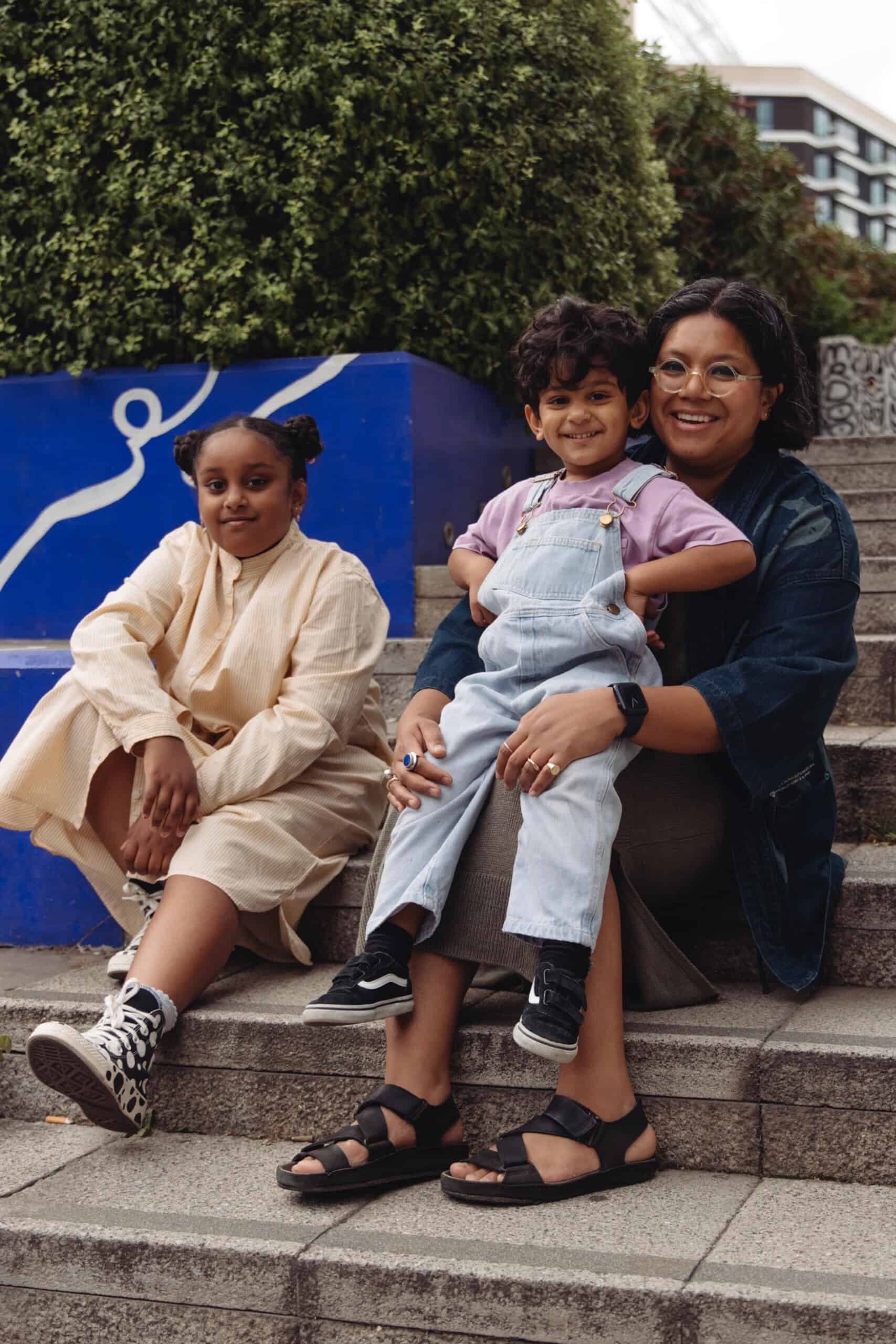 Photography by Dunja Opalko
54 / 56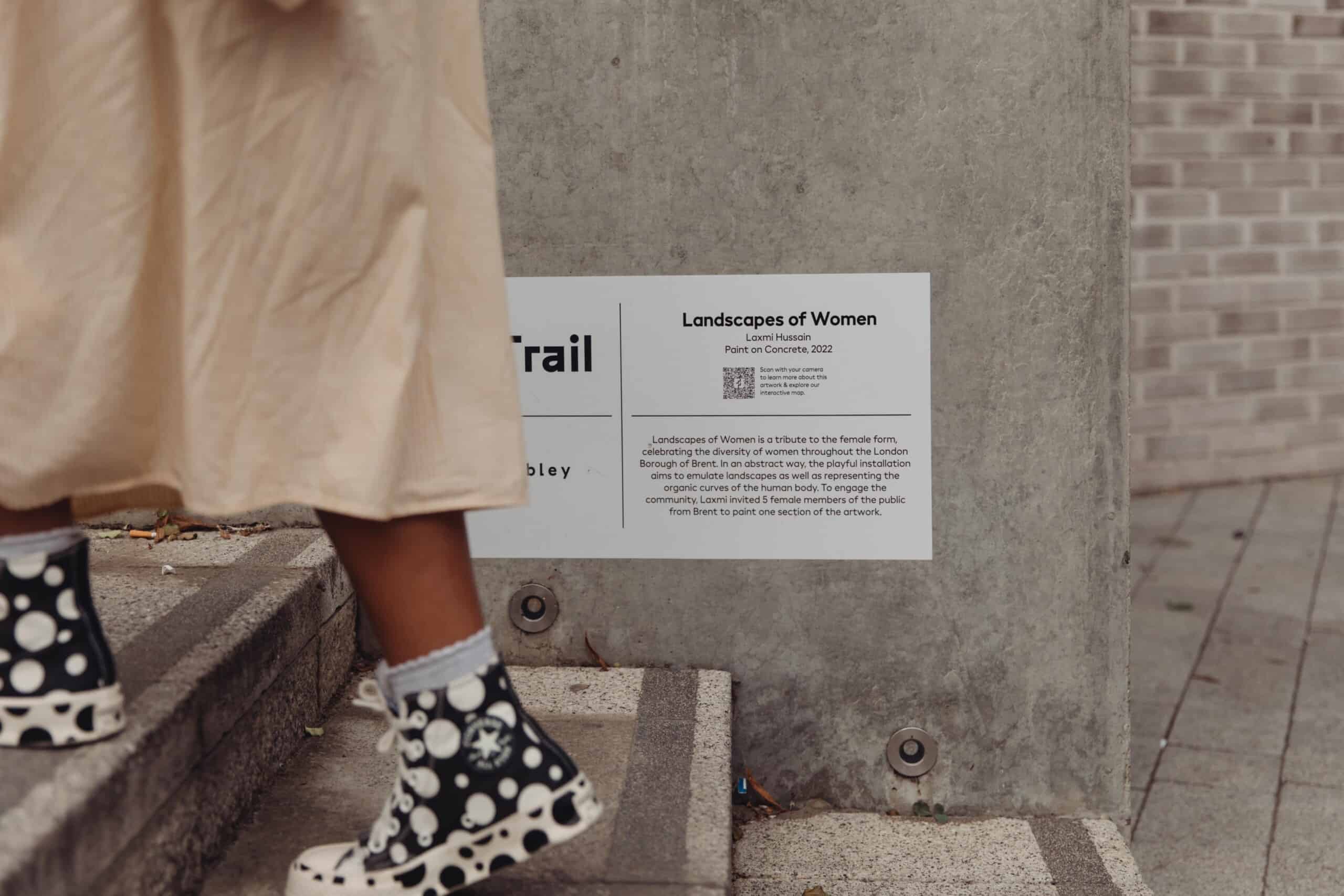 Photography by Dunja Opalko
55 / 56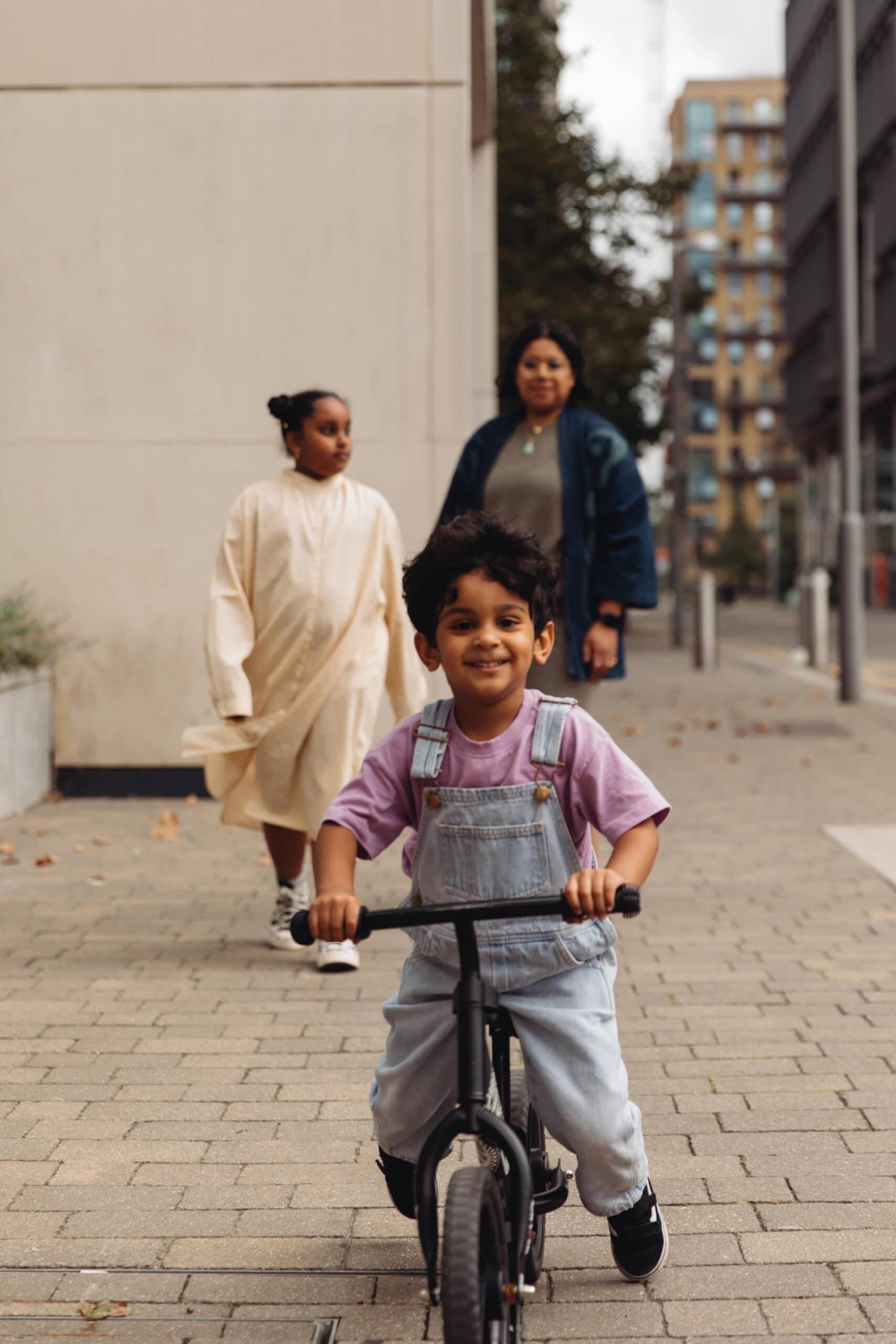 Photography by Dunja Opalko
56 / 56
Motherhood—both her own experience and that of her mother—is the chief inspiration for London-based artist Laxmi Hussain. The mum of 3 invites us into her studio to explain why.
From the moment we laid eyes onLaxmi Hussain'sart, we fell in love. Leaning on vibrant shades of Yves Klein and cobalt blue, the graphic pieces are studies of the female form, often depicting Laxmi's own body as its changed over her pregnancies and births of her three children—Zain, 12, Layra, 9, and Eden, 3.
After the arrival of her youngest, she's also started to visually explore the constant intertwining of an infant's body to its mother—inspired by her own hands-on approach to parenting while being an artist. (Her children are a constant presence in her studio).
While her own motherhood journey has inspired her artwork and emboldened her to become a full-time artist, so has her experience of being mothered so tenderly by her own beloved mum, who lived in the Phillipines before immigrating to London, meeting Laxmi's India-born father, and birthing two children of her own.
Laxmi's late mother, who ran a corner shop with her husband, loved blue—which is one of the chief reasons it tethers Laxmi's work, creating a multi-dimensional, multi-generational tale of a mother's love.
Read all about Laxmi's unabashed adoration of her children, her parents, her craft, and much more—while getting a peek at her stunning studio space.
You can follow Laxmi@thislakshmion Instagram. And check outher special collaboration with DWR!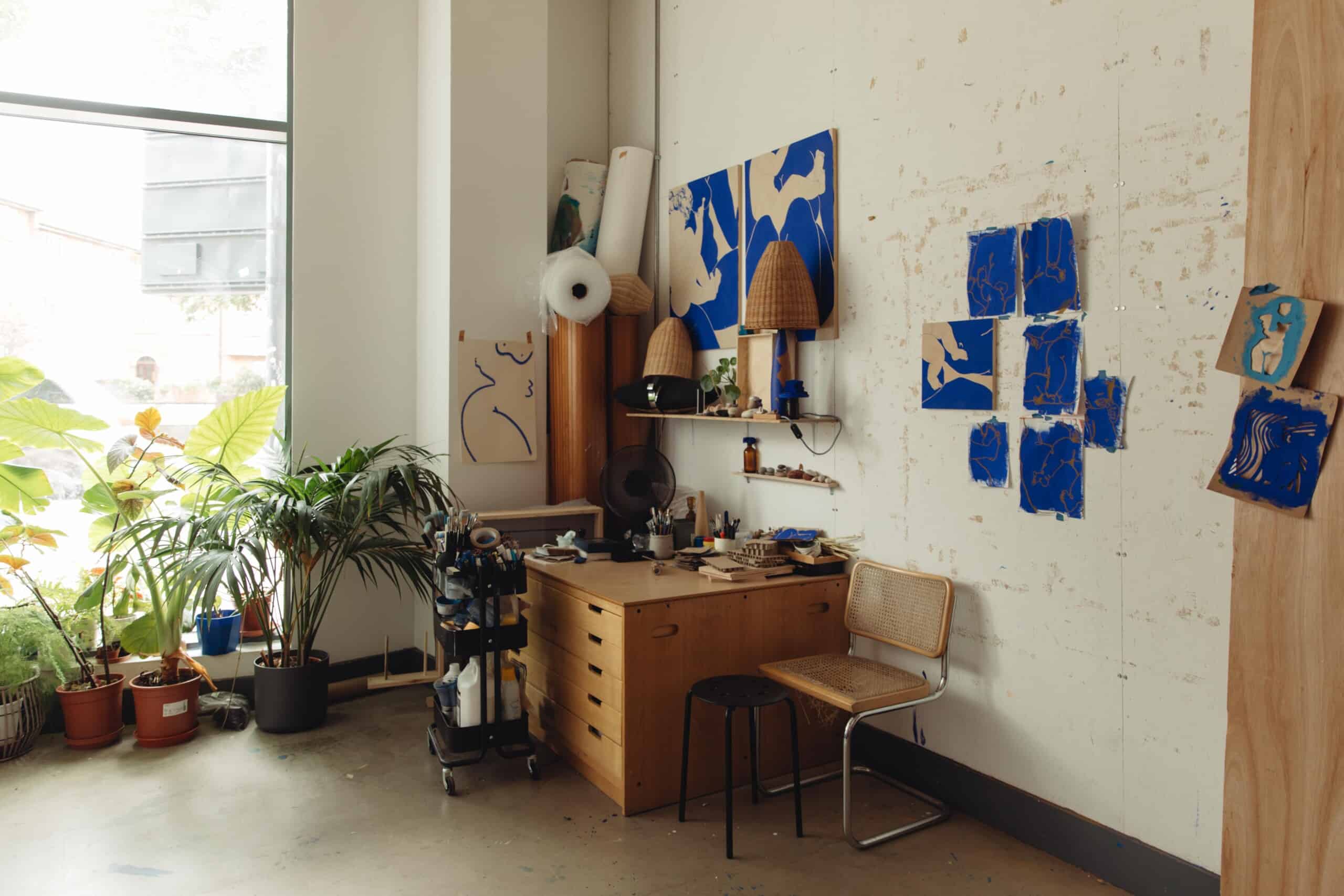 Did you always know you wanted to be a mother?
"I think I wanted to be a mother from quite a young age. I have always had a nurturing quality to me. Being the oldest of my mother's three children, I was always more aware of my responsibility as an older sibling. We also grew up very close to another mixed Filipino family and they had a second daughter and we practically become one whole big family. I love her like a little sister, but also because she was so much younger than my siblings and I and her older sister, we all nurtured her like she was our baby. I've had this quality about me, becoming a godmother at 13, and now of many."

"I didn't know I wanted 3 children, but when we decided to have our third, when born, I felt that we were complete as a family."
We love how you're so unabashedly in love with your kids. Tell us about that.
"Who said that? Just kidding! I don't know what to say, I am obsessed with them. They've got such great character, they're all so different and interested in such different things, it just fascinates me. I also love that each one has a phase of my time. Naturally, this is more so during their younger years, but that we've all had really good one-on-one time together."

"Lately I'm loving how much my youngest has developed over the summer. Eden feels like a completely different person to the just 3-year-old who entered the summer. Out the other side, his vocabulary is so coherent, we speak worldly conversations, and he has so much to say to me about what I've got to do each day!"

"My older kids have transitioned a lot too, but there is less conversation. I guess school takes all the talk out of their day, but they are becoming more like adults now and we really enjoy our quality time together. Usually this is as simple as watching a movie together with bags of popcorn, crammed on the sofa."
"我是痴迷于我的孩子们。他们是我最大的friends. I genuinely enjoy their company and find them fascinating."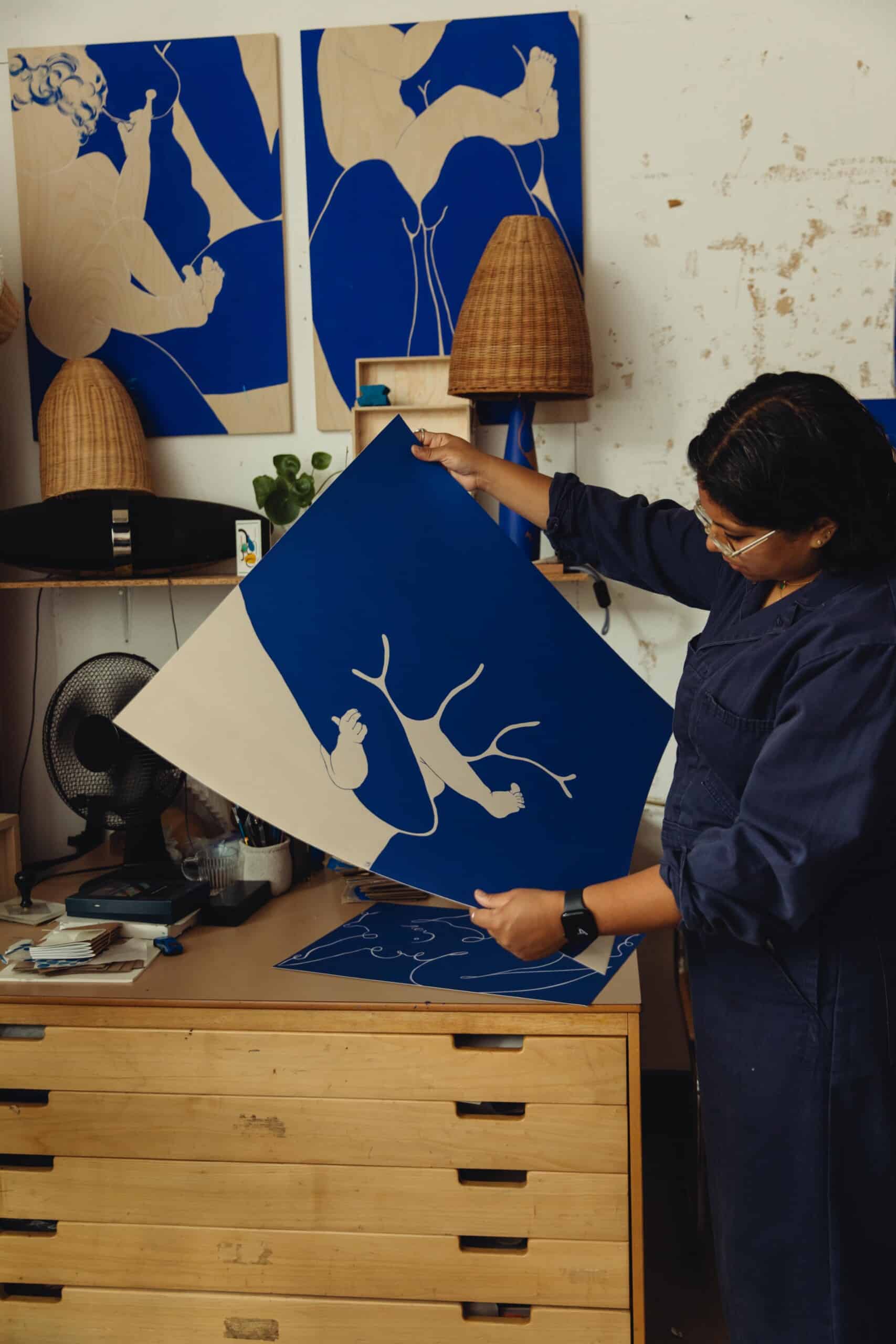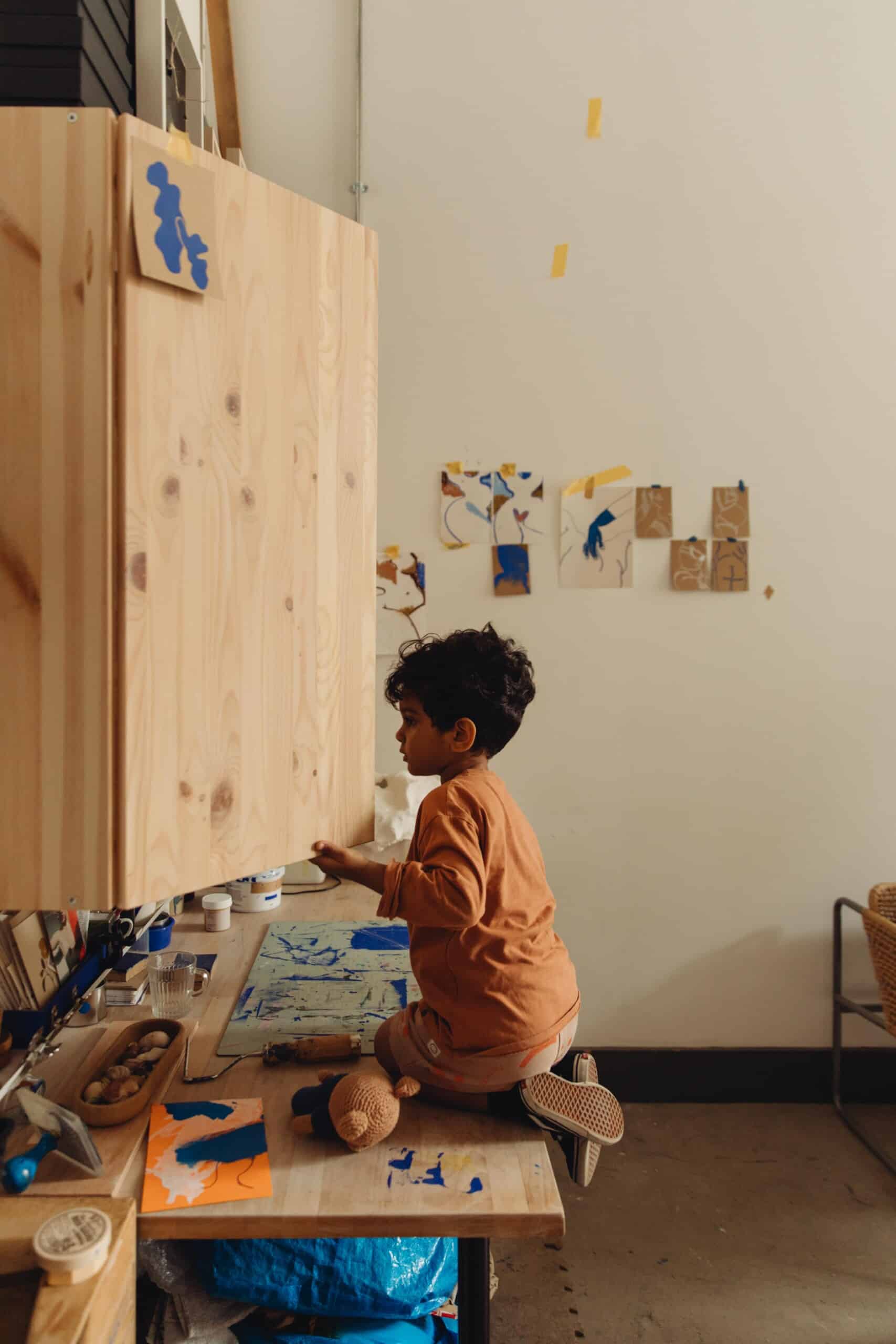 What has surprised you about the experience of motherhood so far? Has it changed you as a person?
"I think what's surprised me is how much I can do. I'm always more productive when I've got the pressure of a kid needing my attention 24/7. Also, this is by no means any offense to my friends (and they all understand my humor, so know I love them) but my kids are my greatest friends. I genuinely enjoy their company and find them fascinating at the same time. We spend time together, we argue, we agree, and then we disagree, sometimes we need space from each other, but we all love hanging out together time and time again."

"I absolutely feel changed as a person. They give me confidence to do other things, to be much more outgoing with myself and the person I challenge myself to be. I mean, I am constantly exhausted and sometimes I spend the whole week in comfy clothes with messy hair, dreading that anyone bumps into me, but this is my life and I wouldn't have it any other way."
How were your pregnancy and birth experiences?
"Our first child was a 'surprise,' a happy one, which made us grow up in many ways. My husband and I had been dating for a few years, but marriage, kids...they were not on the cards for at least a few more years. We were in our mid twenties, but looking back in many ways we were very young, we didn't have any plan, but we really became a team, and grew up together along with our baby."

"All my pregnancies were really straight forward. I felt extreme fatigue and some nausea in the early months and once I hit the second trimester I felt like I became superhuman. My energy levels were incredible, especially with my daughter, and I just kept going until pretty much the week before she was born. All three births were also very straight forward—boring, I know. I was in established labour with my first for 7 hours, my daughter just over 2 hours, and my third for 5 hours. They were all born in a birthing pool (all in the same room!)."

"Perhaps the most interesting birth was the first. I'm the first of my siblings to have a baby and they'd both supported me throughout the pregnancy (my brother was with me when I took the pregnancy test) and so I brought them and we had my husband—we were clearly very excited!"

"My eldest was born en-caul, the midwife was due to examine how far along I was—they were very stretched that night as the birthing centre was unexpectedly full on that particular evening. I told the midwife that I felt like the baby was coming and because it was my first, she thought it would take a bit longer and she just turned to prep the bed so I could get out the pool to be examined and out he came. Everyone was genuinely shocked, husband included, who was all the way on the other side of the room chomping into a sandwich haha."

"The second time around, we all tried to come along again, only for my brother to be asked to wait outside! He popped home for half an hour and she was born—the easiest and quickest of the 3."

"The third was definitely the hardest. I'm not sure if it was the large gap between having children, perhaps grief, and maybe being in lockdown and less physically active, but I just felt like it was so much harder on my body. I have a very high pain threshold and this birth gave me pain trauma for months. I also felt the recovery took a lot longer. I feel this was probably made worse by being in lockdown with very little access to family support in person. I no longer had my mother and this really was such a huge change in having a newborn. My mum gave me so much support with my older two, to not have her this time has been so hard."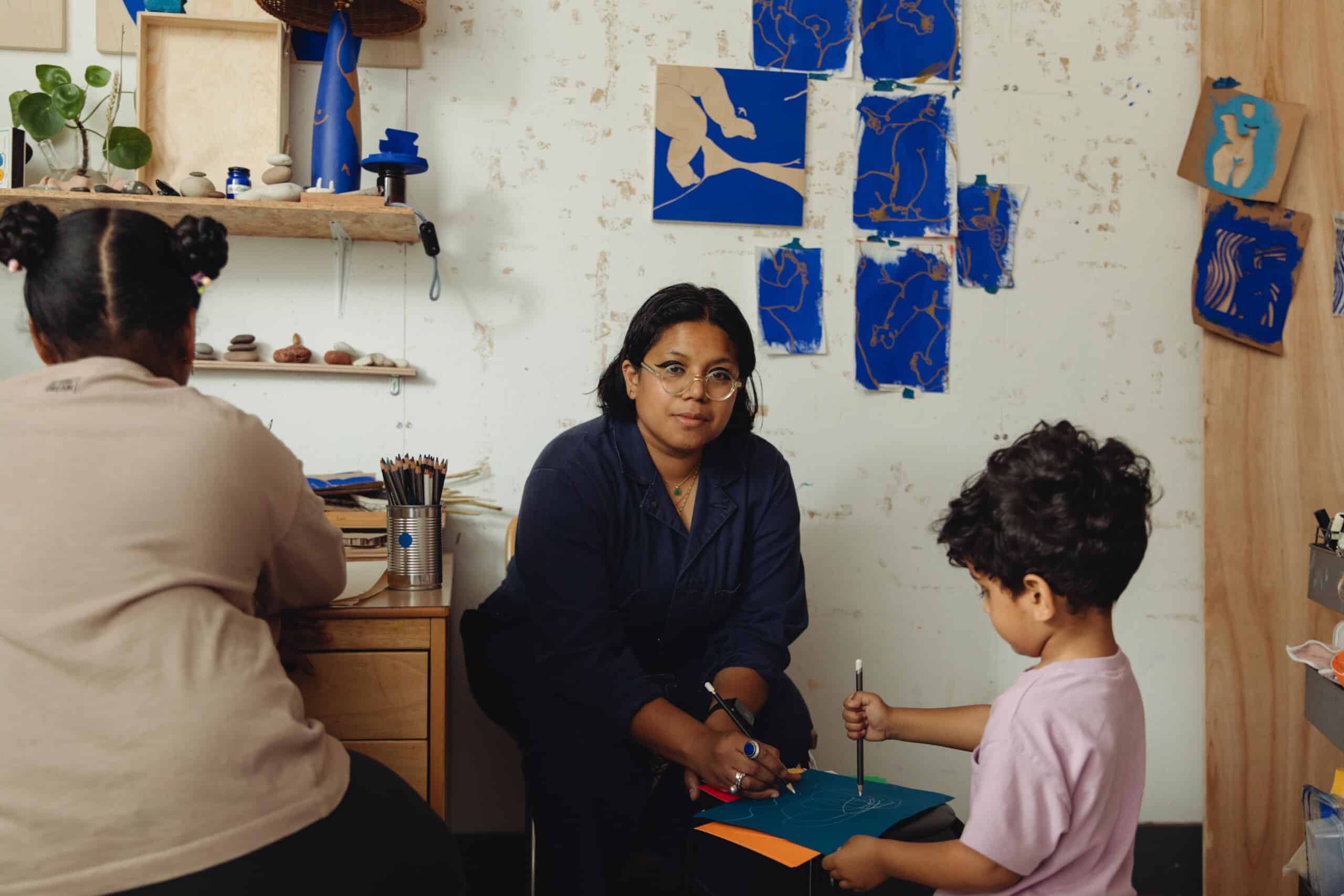 How has your relationship with your body changed with motherhood?
"I'm so grateful for my body, how it has grown through life, what it has been through, and how it has nurtured my children physically and beyond. Grief also has a large part to play in this, too. The gratitude for having the body I have and to be here, to watch them, and to also grow myself."

"When I was younger my relationship with my body was not great. I was larger as a child. Back then I do remember a lot of adults being quite judgmental about my weight and I think this started as early as 6-8 years old. It's ridiculous because I look at photos of me at this age and I can't fathom ever being so mean to a child this young, or a person at any age to be honest. This very much carried on into my teens, and I think it fueled bad eating habits."

"When I left university and finally had the means to join a gym, I then became obsessive in completely transforming my body shape, but not changing my relationship to it. The attention to how much weight I had lost obviously made me feel a sense of achievement, but no more love for my body. Then I fell pregnant and obviously lost complete control over my body. When the baby was born I thought I would get this back, but I felt like my body didn't actually participate in being my own again until I stopped breastfeeding. By then my mindset had started to shift, I had started to admire what my body had done. There was still so much work to do, but mothering really took the focus off my body because I was so busy growing a small person."
What excites you about raising both a daughter and two sons?
"I don't try to define my kids too much by their sex. I did find out what sex they were whilst I was pregnant, but it didn't matter to me either way. I also had a very strong feeling about their flavour when they were inside—so much so that when the sonographer told me that they thought I was having a girl with my first, I said 'no, I don't think it is, can you check again?' Haha."

"成为母亲肯定让我不希望to define who my children become. They are individuals and it is really up to them who they decide to become. I treat them all equally, obviously sometimes because of age/circumstance/stage of life, my attention may sway more to one or another, but that again, is life."

"My mother always gave us space to be who we are, she was much more influenced by her generation and culture, but she and my dad were so liberal, and that is very much who I want to be as a mother. My children are only capable of being who they are truly meant to be with my support and not shoving them into boxes based on what we've traditionally been taught should be defined by sex or gender."
Tell us about your kids' names.
"My eldest is Zain, we just loved this name and it was the first name that we both agreed on. It feels quite cool and calm, which he definitely is. It is now a very popular name, which it wasn't when we were deciding. But we still love his name so much."

"My middle is Layra. I wanted to originally name her Lyra, after the constellation, however when she was born, due to language differences, my husband's family all pronounced the name Layra, and we really loved this—so this became her name—perhaps the only one!"

"My youngest is Eden. My husband actually came up with this after we had been racking our brains most of my pregnancy. I love unisex names a lot and I love Eden for a boy. I also lost my mum a couple of years before I had Eden, and in many ways he really reminds me of her without having been around her, so perhaps there is some universal connection."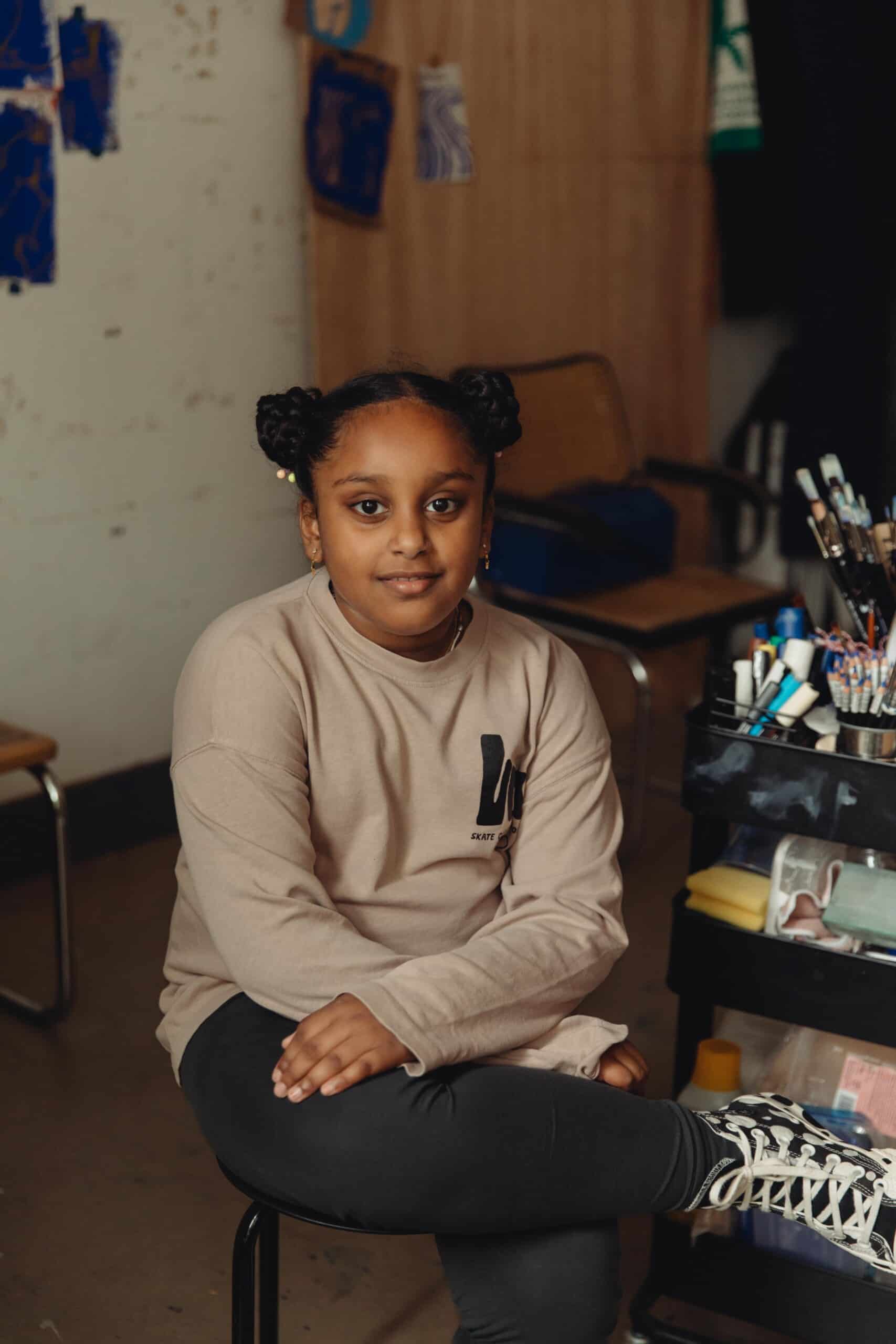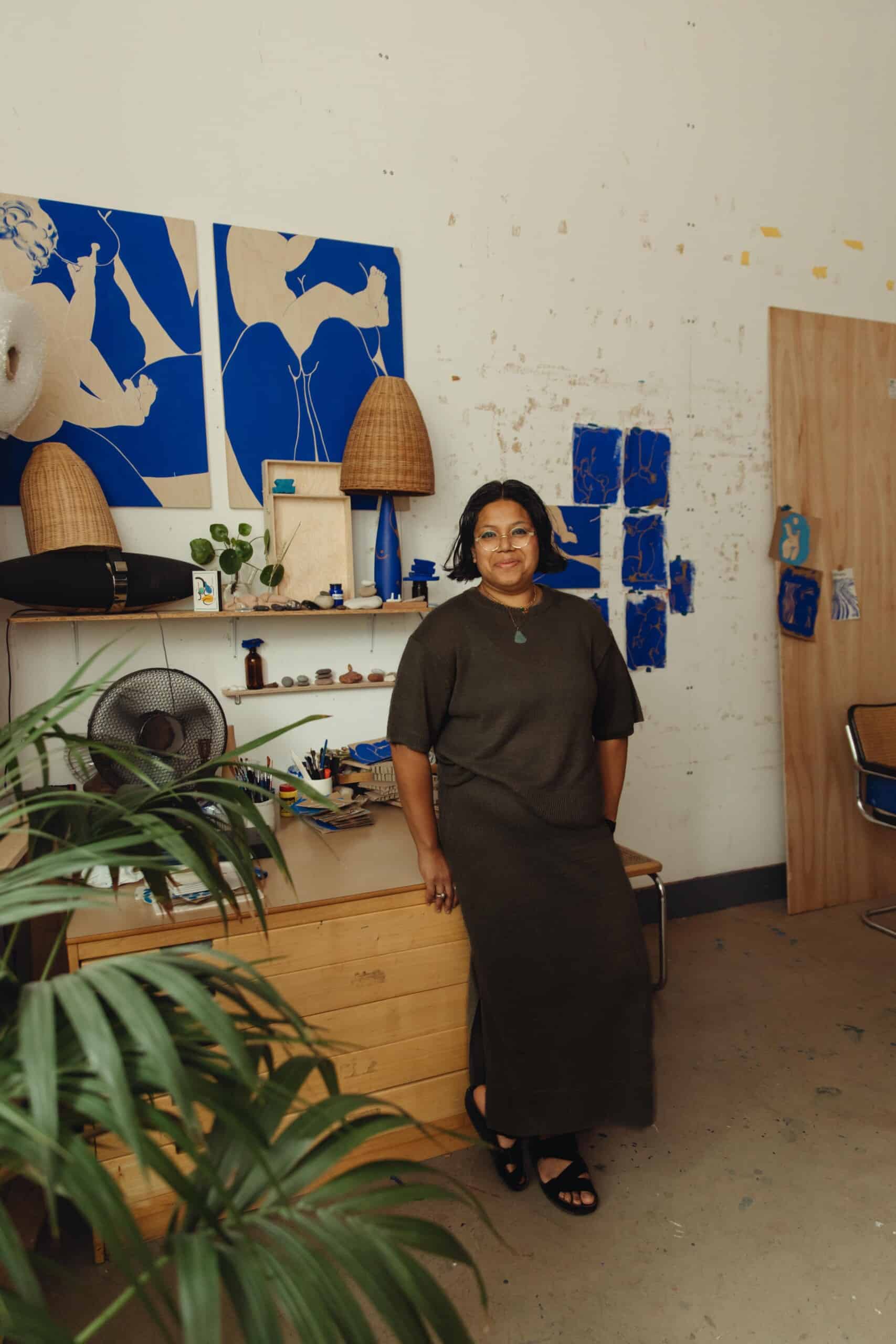 What was your own upbringing like?
"I was born in London, so I'm a Londoner through and through. I was born in St. John's Wood, where my parents had a corner shop. My siblings and I were always with them, mum used to bring us to the shop every day. Our schools were nearby and afterwards we would hang out until she took us home. It made us really close to be with them all the time. I have two siblings, a younger brother and then a sister, as well as two older half brothers from dad's side."

"My parents worked really hard, but they always had time for us, especially mum. Mum is from the Philippines and Dad is from India, however we are much more Filipino than we are Indian. We've been estranged from much of dad's family and so didn't really grow up with much of this heritage in our lives. My mum often took us to the Philippines as kids, well into our late teens, and even though she's no longer here we have such a close relationship with her side of the family and we will visit for the rest of our lives if we can."

"My parents were very creative. My mum was a brilliant seamstress and my dad was creative in other ways—in the way that he thought, in his ambition, and when he retired in his thirst for gardening. Coming from immigrant backgrounds however, they focused on supporting our family, and they wanted the best for us in the same respect, so they encouraged us to pursue more stable careers—professional, rather than creative."

"They always nurtured and supported our creative endeavours outside of encouraging us to be academic. My mum exposed us to a lot of extra curricular activities—we explored dance, music, singing, Filipino folk dance, even appeared on the catwalk for a fashion school, which I remember doing once a year for several years. I loved the element of dressing up and having outfits tailored to me, we always had really interesting outfits. I was always drawing alongside this, I'd draw in the shop after school and I remember when I started high school, dad was really excited about taking me to buy materials at a really big art store in central London. I was really lucky in this respect, that they really enjoyed nurturing our passions and tried their best to give us the best of everything, things they never had growing up."
"Being a mother is the hardest thing I've ever had to do. I've always said, if I can do this, I can do anything."
Are there things from your upbringing—and your partner's—that you're consciously trying to incorporate into your parenting?
"My husband also has a mixed background (Somali and Iranian, born in the UAE and came to London when he was 8), so culturally we are a really mixed bag. Sometimes it is really hard to keep track of all the elements of these backgrounds which make us up. I guess our love language really is food, which is the thing that brings us all together. Both my husband and I have tried to incorporate a lot of this into our home from my parents' cooking to his. My siblings also have partners of different heritage, so really what's important is the values my parents instilled in us—they raised us to be supportive of one another, to look after each other, and to celebrate our achievements together. That is all I want for my kids."

"My husband and I are on the same page when it comes to raising the kids, the values which are important really align and that's something I do not take for granted. Heritage plays an important role but it is not the most important. We can't take away from the fact that both of us pretty much grew up in London, and that is a big part of who we are. I have a close connection to the Filipino side of me and my husband has a close connection to the Somali side of his heritage and naturally those are things the kids will learn more about. Perhaps one day the kids might seek out more from our other backgrounds. I wonder what they'll learn..."
What excites you most about motherhood right now?
"I've been taking more time for myself lately. I understand that for me to be a good mother, this is really important. I've just turned 40, my kids are all of an age where I feel they are at a significant point of change. One is about to become a teen and is exploring the world around him more independently. My daughter is preteen and developing an adult sense of awareness in the conversations she wants to have and the things she is interested in. And Eden is about to start nursery, leaving the comfort of my company and studio, exploring a world with people his own age. It's all quite exciting for them. I'm going to be able to sit and watch a bit more, explore what this means, how I build more on myself and enjoy my own newfound independence! We're all evolving!"
What makes you most nervous?
"Not much makes me nervous to be honest, but I always feel nervous after the summer holidays. Spending so much time with my children, building closer bonds, and then sending them off for another year again. I'm not quite sure what I'm nervous about, maybe the idea of being alone, not being the one who guides them through big moments. Or perhaps it's just like when you are given your own time, especially as a mother, wondering how to make the most of it."
How was the transition from architect to full-time artist?
"我从未走进建筑作为教授ession. I studied architecture for my degree, however, when I graduated, the profession was still very sexist and my male peers (I felt) were taken more seriously than myself and my female peers. They all landed jobs or apprenticeships quite quickly. I really struggled to find work in the field. I worked in several office jobs for most of my pre-artist work life, they were all very valuable learning experiences and I developed many of the skills I still apply today in the business aspect of pursuing a creative career. I also still have great friendships with some of my old bosses and colleagues and I'm not sure the younger me would have coped so well with the solitude of being an artist."

"It was when I had my daughter that I really started to think about my art. At first it wasn't with the intention to become a full-time artist, I always just thought that was a dream. It really was just to bring my joy of art back into my life. I started to think that this could become a job about a year before I had Eden, so maybe 5 years ago. I'd been sharing my arton Instagramsince just before Layra was born. I'd draw with Zain all the time back then and I started to develop my skills again. When Layra was born I got my first few commissions, and was asked to work on more and more creative projects. None of these were anything like what I do today, but it built a momentum where I was starting to make some money from being creative."
What would you consider your "big break" in your art career?
"During lockdown and in the year before, my work really started to become more confident. I'd started to develop work which was more of what you see today—art focusing on the body and really celebrating how diverse the body is across women. MyInstagramreally started to grow and in that year during lockdown I gained nearly 10k followers in the space of a year. I worked with some big brands for the first time and I'd been teaching workshops online throughout the pandemic, which added another aspect to being an artist that allowed me to financially move to being a full-time artist. Finally when my maternity leave ended in early 2021, I was pushed to decide whether to go back to work or see where my art would go. I decided to see what would happen, and I haven't looked back!"

"Last year was also a really big year for me. It was the first time I worked on quite big projects—such as the partnership withDesign Within Reach. For them to find me through the marketing and work I had been doing up until this point is proof that all my hard work was beginning to show. This project also showed me that I had matured enough to navigate working on commercial projects, the team was great to work with, and I'd also had the experience by then to work and understand how to navigatea project like this. I was really confident with what I wanted to produce. I wanted to offer all-round taste of who I am as an artist, as well as creating pieces which will be statement pieces for years to come."

"It has been on my list for me to be more present in the U.S. and what a company to partner with. Recently, one of my closest friends who moved to L.A. was in Santa Monica crossing the street and a glint of blue caught her eye. She immediately video called me because she'd realized it was myDWR motherhood printand she had to call me and tell me how proud she was. This was definitely a massive pinch-me moment!"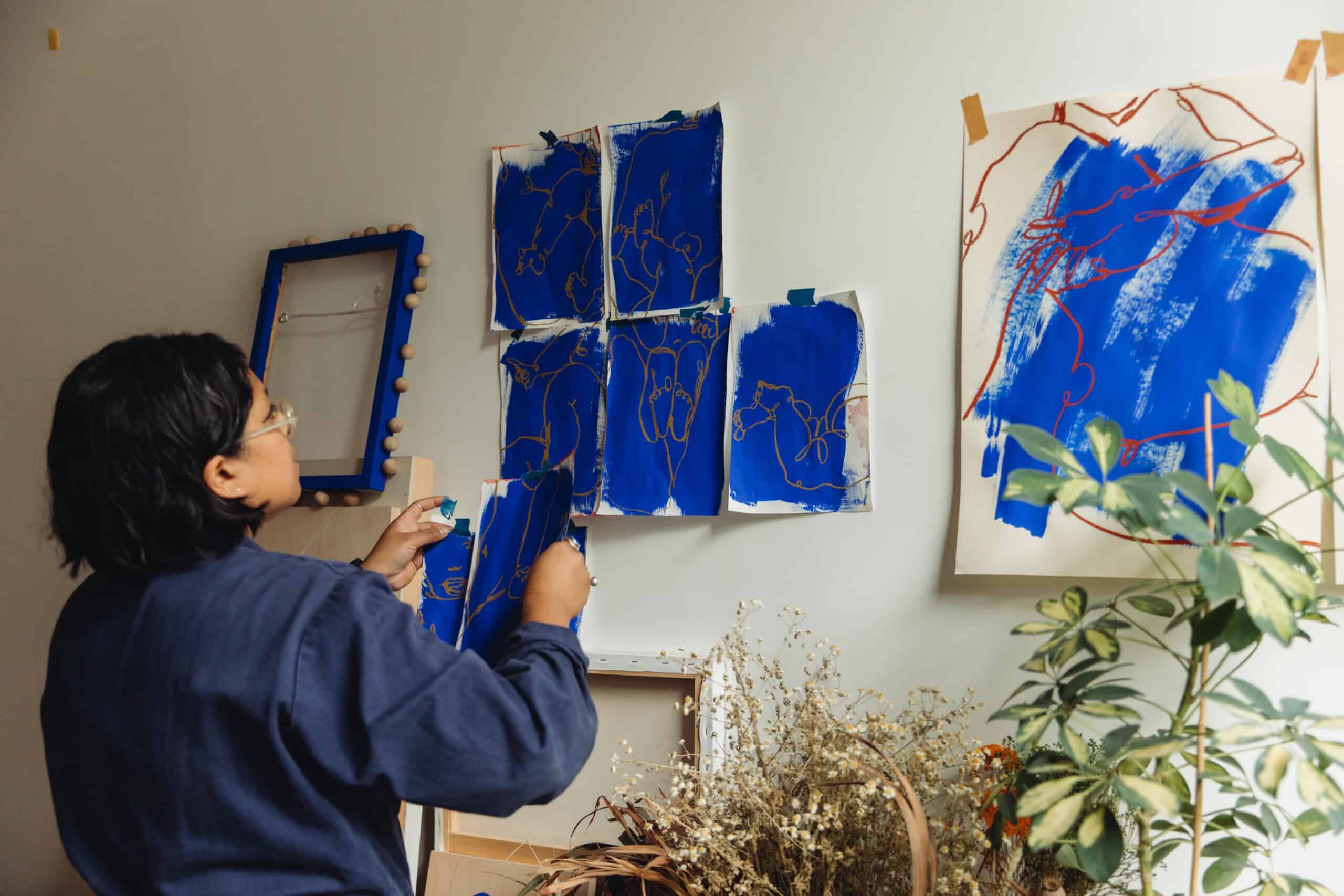 How has motherhood inspired your career?
"Being a mother is the hardest thing I've ever had to do and I've always said, if I can do this, I can do anything. In that respect, I can certainly do the thing that I am really good at—being an artist!"
Tell us about your use of the color blue.
"My mum (I'm already tearing up) was/is such a huge part of my life, she kept us so close, and I'm so lucky, I really got on with her as an adult, too. She really supported us through so much, she was funny and mothering and also just a really good friend. I lost a big part of myself when she died, because she is such a big part of me. Mum's favourite colour was definitely blue, but perhaps more than that, if you could describe someone in colours, she would probably be hues of soft blues and purple, with moments of soft yellows and pinks, although blues were definitely in there the most."

"There are so many memories and significant moments she wore blue, including one of my earliest vivid memories—a day visit to Hundred Islands in the Philippines. I was 5 at the time, it was the first time mum had taken us to the Philippines, and with my siblings being so young, she woke me that morning to tell me not to wake them because we would have to leave them behind with my grandma. We took the long drive to Alaminos, and then a boat ride to Hundred Islands, spending the day wandering the islands, swimming and much more, and on this day she was wearing a blue denim shirt and blue jeans."
Tell us about your studio space.
"My studio is about a 20-minute walk from home, 5 minutes in the car. Often I drop the kids off at school and leave the car behind, using the time walking to think about the day ahead and what I want or need to achieve. There wasn't really a vision behind my studio, I need it to be a space where there can be mess, but I realize that often tidying and curating my space is part of my creative process, too. It has a great big window, which catches the sun in the second half of the day, so in summer right through to early autumn, I get great afternoon soft dappled sun. I have lots of plants, and they love hanging out in my big floor-to-ceiling window. I have a desk space—which is mostly an Eden space—and I have lots of warm wood tones throughout, complemented by my rich blues. It is my place for collecting blue."
你有定期eac小时努力工作吗h day?
"我很幸运,我的工作室非常接近me and the kids' schools are also local to home. At the moment, Eden is part-time for a few weeks whilst he settles into his new school year, being so young. But essentially everything happens in my studio, perhaps a few emails or the odd online/international call happens at home."

"As a creative, I do feel it's very important to try and separate home from work, especially with the kids. It means my intentions and boundaries are set. Studio means work, home means family."

"After the school run, I usually get to the studio about 8.45 a.m. Up until now it has mostly been with Eden in tow, which means I need to cram as much into 4-5 hours, as well as keeping him entertained, fed, and watered. We have a good routine going though, with walks and trips to the playground to break up the time for him, but as most parents know, this is REALLY unpredictable on a daily basis!"

"When it's just me though, I carve out 9 a.m. to 3 p.m. for mostly painting, drawing, sending off orders, and whatever else needs me to be in the studio to work on. I try to fit in some admin, however I will often pick up the admin once the kids go to bed. My husband often does the later hours of the day, as he works earlier hours and isn't around at home in the morning, so between us we've become really good at juggling."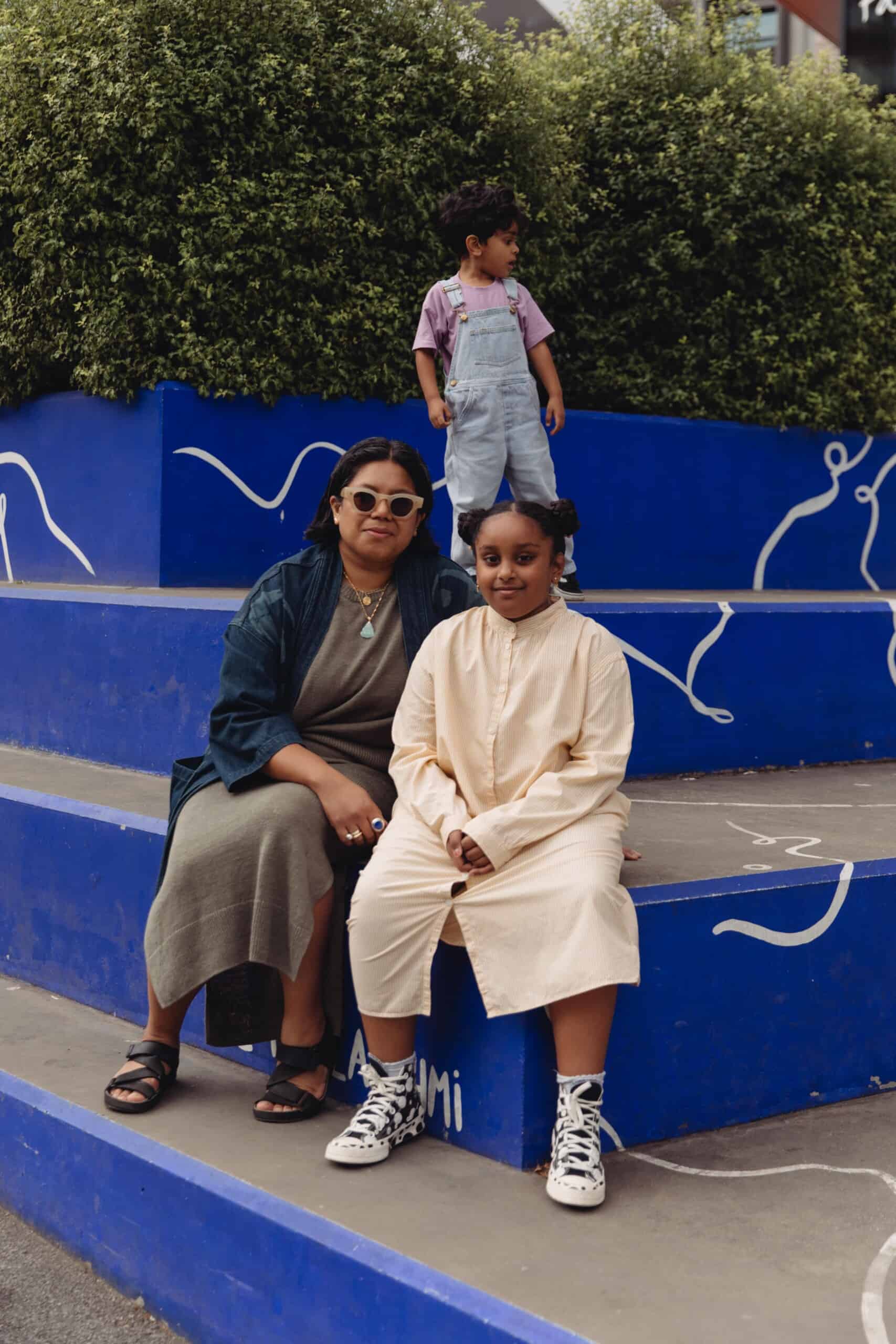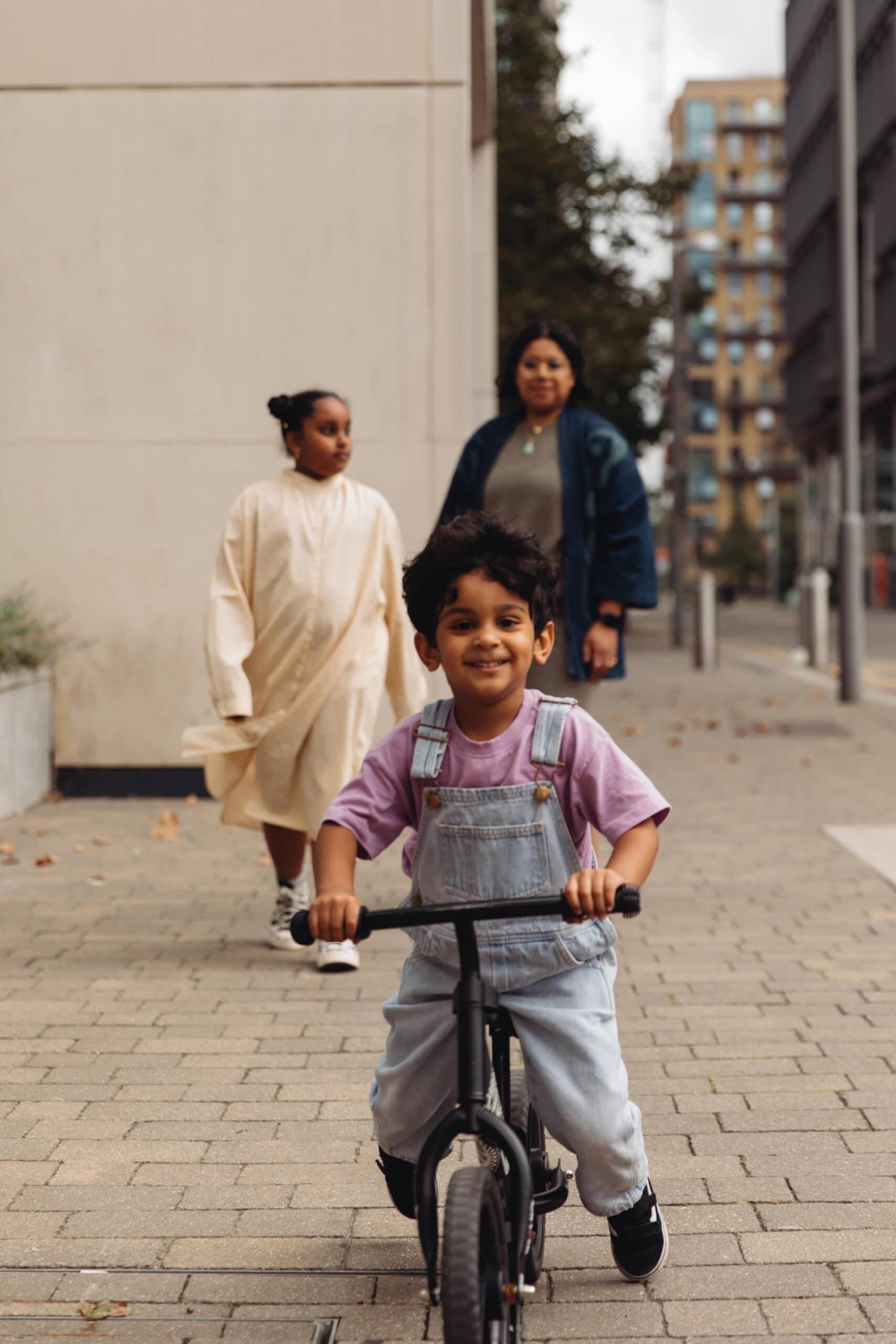 Are there certain creative habits or practices that help you get going and get inspired?
"Definitely drawing, I love drawing so much, it really helps me to figure out what is going on, unwind, and to explore things which aren't necessarily things that I need to share, things for me. I also spend a lot more time these days being still. When you're a parent, being alone is quite novel, so I think this time to decompress is quite important. Some days I come into the studio and just sit and breathe!"
What does "success" currently look like for you?
"Currently it means that I can live month-to-month from my earnings. Some months or years have peaks and troughs, but that is the way when you choose to do something that doesn't have a set pathway. That I get to do this without thinking I need to have another job means success to me. Two and a half years full time and I'm still so grateful I get to go into my studio everyday and not somewhere else."
Any advice you'd give to fellow artists about juggling an art practice and children?
"Be prepared for days that you will want to give it all up. Be prepared for days where you are so overwhelmed with joy you wonder how you even made it. If someone offers you help with childcare, snatch it up. If you need to buckle down and ignore your people because you need to maximize on getting work done in the 5 minutes your kid will go down for a nap, don't feel guilty. Create structure and plan things, but be prepared for that to sometimes (often) go awry. Take moments to enjoy what you have achieved, look back, remind yourself how far you have come, breathe it in. Look after yourself in other ways—what takes your mind off stress at work? Do that thing. For me, it's often an hour in the gym. I go away sometimes full of stress and come back a completely different and often better person for it. Lastly, don't compare yourself to what everyone else is doing. This is the easiest thing to do, but you are unique and will create something special. No one else can bring to the table what you do."
Any big goals or happenings that you're excited about for the year ahead?
"我真的想要我的第一次个展within the next year and have the courage to own that I am good enough for that to happen. At the moment, my work is really embracing how all the aspects of my life are connected, how each has been informed by moments before and moments to come. I also would love for my work to be present more around the world. Working withDWRto create our series of prints has opened the doors for that and I'm quite proud of that. I'd love to perhaps one day do something in-person across the pond or even just connect more outside of the bubble of London. As always, my work is really personal, and I want to keep sharing that, sharing how I feel about being a mother and achieving all the things I do whilst also supporting three really strong individuals. Mothers are incredible, we do not get enough credit for it!"
Share this story